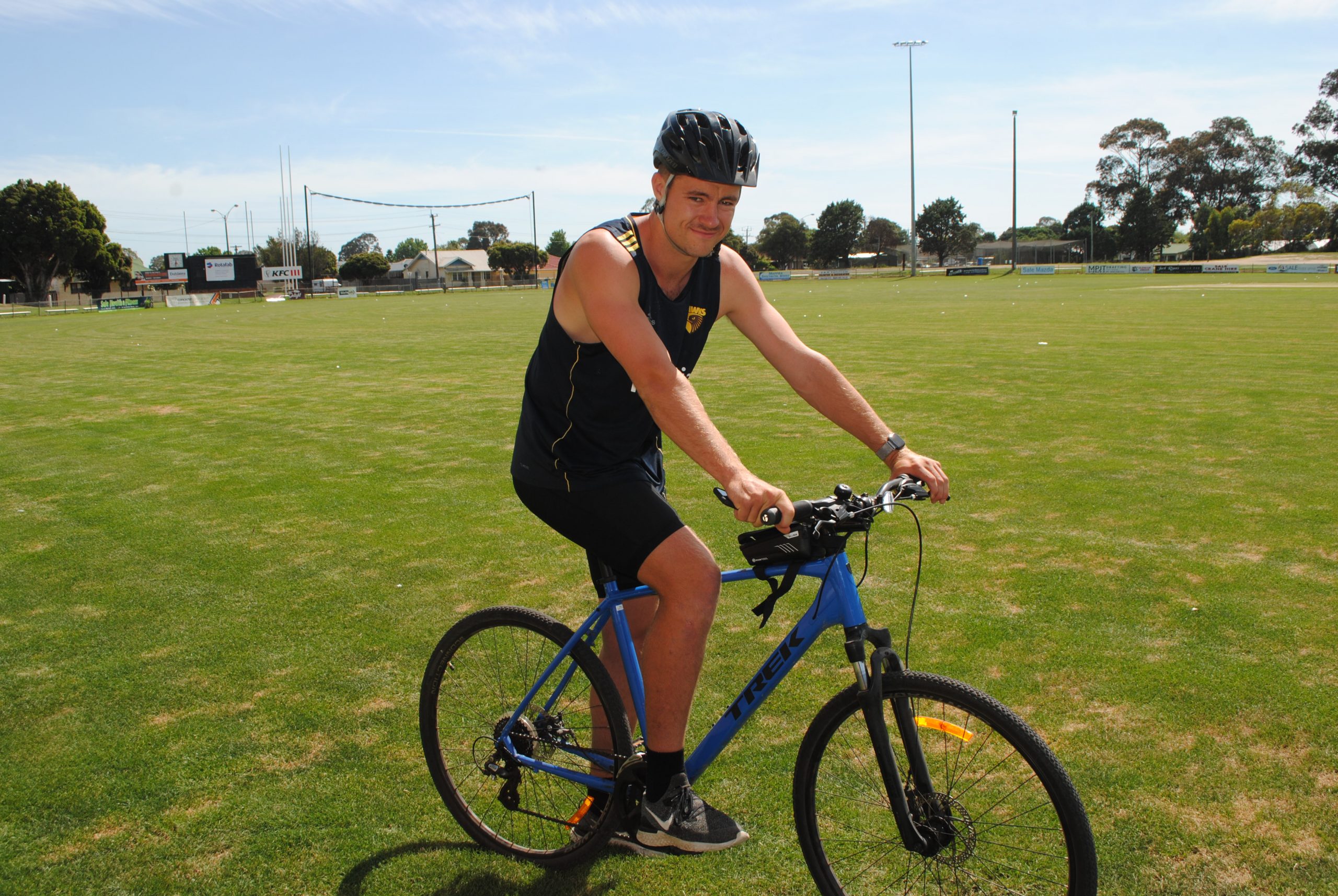 Liam Durkin
SALE man Daine McGuiness is taking this year's Movember challenge to a new level, cycling 60 kilometres a day in the name of mental health.
The 60 kilometre distance represents the distressing statistic that 60 men take their lives every hour.
The 22-year-old, who has been riding between Stratford, Longford and around RAAF Base, East Sale, said the support from family and friends had been exceptional.
"It's been a bit overwhelming the amount of support," he said.
"I didn't really have a fundraising target in mind but it's already over $1500, which is really good.
"Hopefully starting conversations is the main thing. If I can achieve that – it's a win.
After taking on the challenge, Mr McGuiness decided to complete more kilometres in a shorter timeframe.
"The extra exercise they [Movember] had on was 60km for the month walking or running, but I wanted to up the ante so I decided to make it on the bike for 60km a day," he explained.
With many young men lost to suicide in the past year, Daine urged anyone struggling to seek help.
"Speak up; start the conversation," he said.

"It can be a little bit awkward to start with, but it's definitely worth it when you get past that stage and if you are the one that's struggling then that is the best thing you can do – to talk to someone."
Those wishing to donate can do so by visiting movember.com.au and entering 'Daine McGuiness' in the search bar.