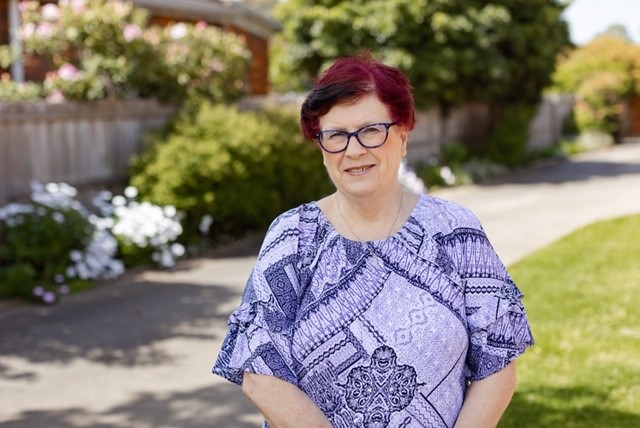 Madeleine Spencer
MORE than 1000 Victorians have been diagnosed with type two diabetes in the past year, according to Diabetes Australia statistics.
For Sale resident Cindy Adam, type two diabetes has been a normal part of life for 25 years.
Cindy is one of 7400 people living with type two diabetes in Victoria.
"My initial diagnosis was when I was 42 and … I say it came out of the blue, but we've got a very strong family history of diabetes," she said.
Her brother and mother were both diagnosed about the age of 60, but because she developed gestational diabetes when carrying her first child, Cindy was diagnosed much earlier.
She said people knowing about their family history of diabetes was incredibly important.

Despite what people normally thought, treatment for type two diabetes went beyond just diet and exercise, Cindy said.
"You can live quite comfortably with diabetes, [but it's] not ideal because there are other things that you have to keep watching as well," she said.
Cindy regularly has her eyes checked by an ophthalmologist and feet checked by a podiatrist, as type two diabetes can cause problems in these areas.
She has found having a good medical team to be extremely important, not only because of the additional health risks, but for finding strategies that suit her.
"Initially, when I was first diagnosed … instead of sending me to somebody that could help me maybe manage this without medication, [my doctor] just put me on medication straight away," she said.
"It's a matter of finding the right people … I've found some doctors just blasé about the whole thing, where it's not a blasé thing."
Cindy said she now had an excellent doctor and diabetes educator who help support her.
"I think that there's been a lot learned in the last few years about actually having a team around you who support you," she said.
Diabetes Australia has recently launched the 'If I had known' campaign, showcasing people living with type two diabetes sharing what they wish they had known earlier.
Diabetes Australia chief executive Professor Greg Johnson said many people with type two diabetes said those words.
"If I'd known this, five years ago … if I'd known this before I got type two diabetes," he said.
Prof Johnson said getting tested for diabetes was as simple as a cholesterol test, but there were still many people who were not getting regularly tested by their GPs.
"Unfortunately, we know that in Australia right now there are probably hundreds of thousands of people who have type two diabetes …but it hasn't been diagnosed yet," he said.
Prof Johnson said that for people living in regional and rural areas like Cindy, finding access to affordable specialists could also be difficult.
"The challenge is to ensure that people with diabetes are benefiting from regular checks, every year, for everything they need and we get it early … and for people who live in rural and regional Australia, that's particularly difficult and challenging," he said.
He added it was important people with diabetes felt they could confidently make decisions and manage the disease themselves.
"You have to make dozens, if not hundreds of decisions every day about, you know, little changes, to help manage your type two diabetes," Prof Johnson said.
The 'If I had known' campaign aims to create conversations with those at risk and medical practitioners, and reassure and show people they can learn to adjust to living with the disease.
Cindy said it was difficult to be rigid and make good decisions all the time, however she had found ways to successfully manage her type two diabetes.
"I don't know that I find it a real big challenge any more," she said.
"I think it has been a part of my life for so long now."