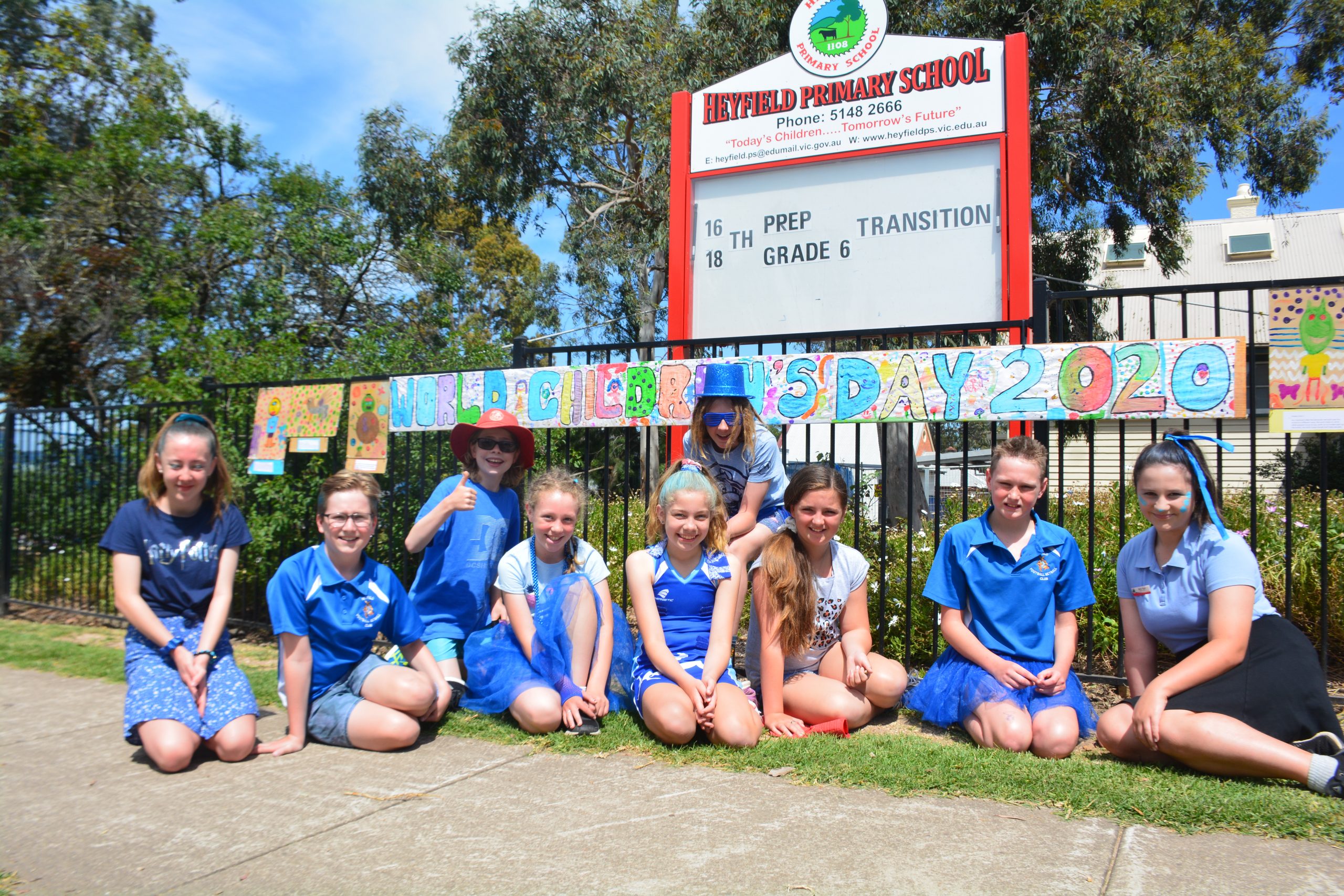 HEYFIELD Primary School students swapped their red uniforms for blue last Friday to mark World Children's Day.
Classroom doors were decorated with blue balloons and streamers, while the Grade 5 and 6 students painted banners.
Blue is the symbolic colour promoting the rights of children.
Co-captain Ruby Rope said World Children's Day celebrated children and their ability to change the future.
"Every child can change the world regardless of their age, race, gender, wealth or birthplace," she said.

"Every child has the freedoms of opinions and beliefs."
The students have learned about the United Nations' 17 global goals, which have the aim of achieving a better and more sustainable future for everyone.
Among the goals are no poverty, gender equality and 'industry, innovation and infrastructure'.
World Children's Day is celebrated each year on November 20, marking the date in 1959 when the UN General Assembly adopted the Declaration of the Rights of the Child.
It is also the date in 1989 when the UN adopted the Convention on the Rights of the Child.