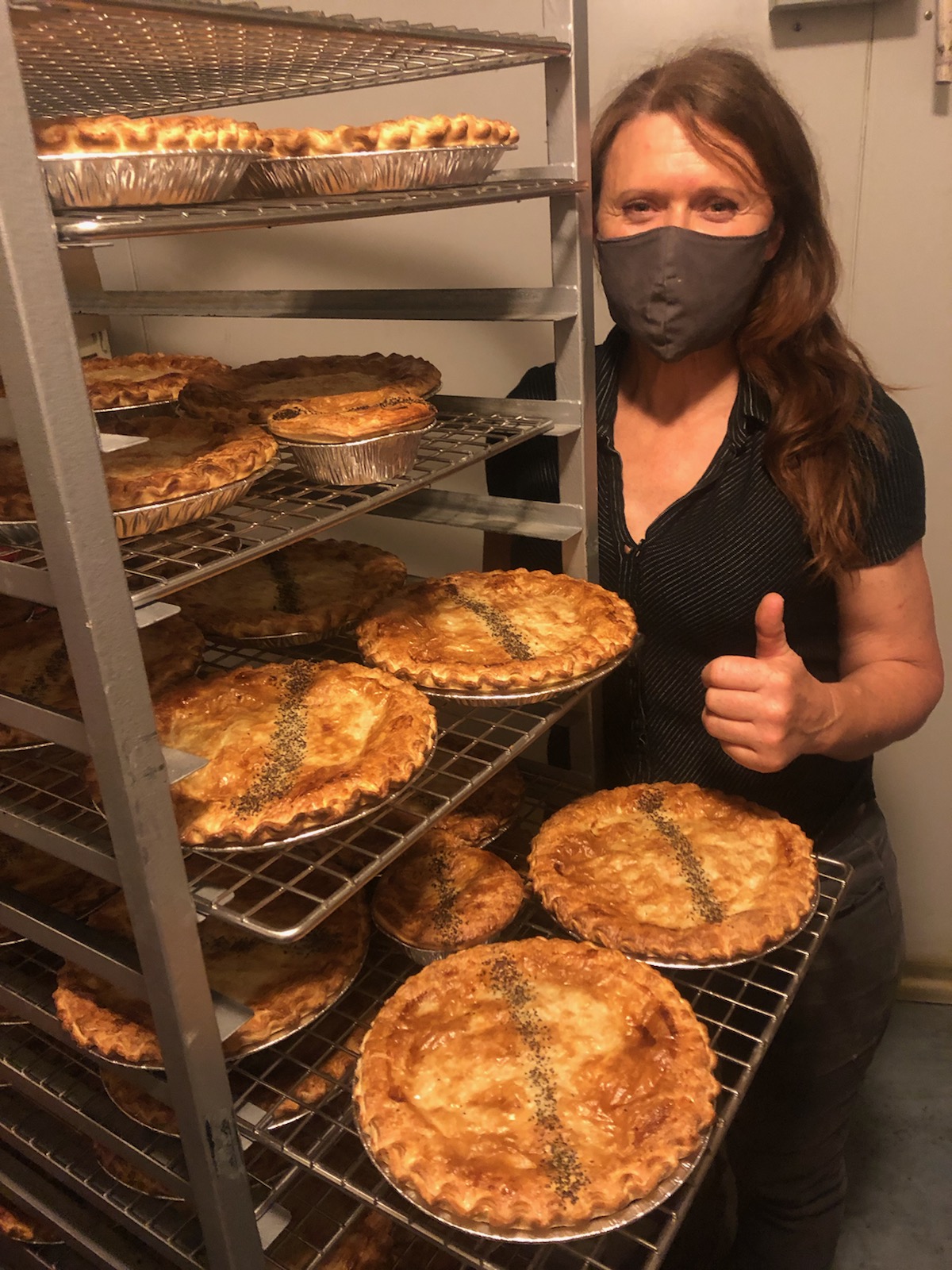 Liam Durkin
SALE can now lay claim to having some of the best pies in the country, after a small local contingent swept the Great Aussie Pie Competition.
The mother-daughter team of Vicki Rhodes and Keysa Gahan-Rhodes from Gippsland Gourmet Pies walked away with two gold and seven silvers for their delectable delicacies, beating a field of thousands in the process.
Gippsland Gourmet Pies won gold for its slow-cooked beef and pulled pork pie, and took home silvers for maple-glazed apple, ratatouille, venison red wine and mushroom, beef pepper mushroom, smokey pork and bourbon, Moroccan lamb and butter chicken.
The pies were baked in a commercial kitchen in Sale, before being sent via courier to Sydney, where they were assessed over three days.

During the judging, eagle eyes were cast over the pies, with presentation, pasty, filling and finally taste all scrutinised.
Having gone into the competition only entertaining the thought of possibly winning one award, Vicki said to walk away with nine overall was a huge surprise.
"Definitely the two that got gold are the crowd favourites, particularly the slow cooked beef – everyone goes for that one – it's one of those pies that everyone loves," she said.
Amazingly, Vicki and Keysa have only been making pies for the past four years.
"We started out producing sausages off the farm and selling them and then progressed into pies," Vicki explained.
"The pies have just taken off – it's been wonderful."
With the pie that collapses as you eat it one of life's great frustrations, Vicki said the key to creating a great pie lay in putting everything together strategically.
"We just take our time; everything is tested," she said.
"Quality in the meat and quality assurance (is vital)."
Those wishing to treat their taste buds to these award-winning pies can buy them at local farmers markets; Lazzaro Bros, Sale, or at the Chook House, Myrtlebank on Maffra-Sale Rd.