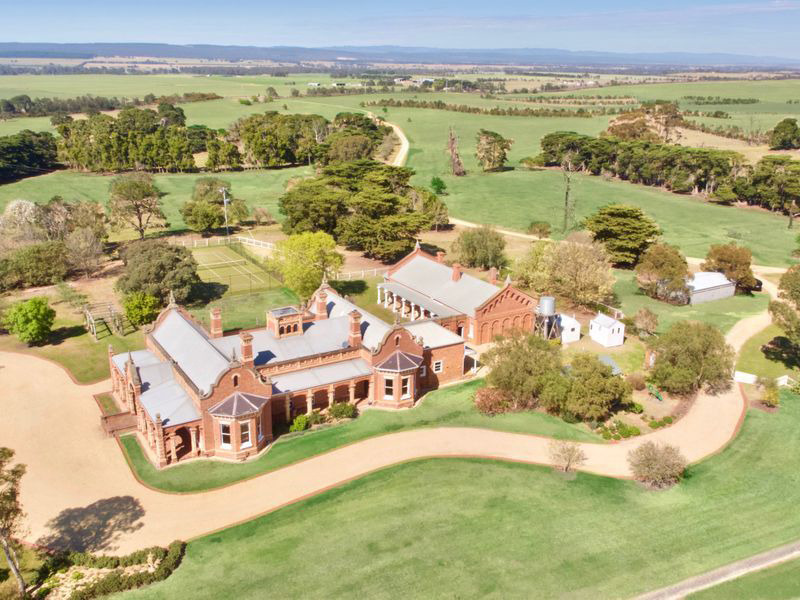 THE historic Nambrok estate, at 3045 Princes Highway, Nambrok sold by private treaty on November 18, with the sale price withheld.

Listed by Elders Real Estate the property was last in the hands of the prominent McGauran family, the family residence of former Nationals MHR for Gippsland Peter McGauran and former Nationals and then Liberal Victorian Senator Julian McGauran.
Elders Victoria sales executive Anthony Stevens had listed the property last year, with hopes of attracting a price of close to $20 million.
The 989 hectare property's grand Victorian homestead was built in the 1860s for pastoralist and Gippsland pioneer John King, grandson of New South Wales' third governor, Philip King.
It was also once the home of history-making Melbourne Cup winner Patrobus.
Elders Rural Services Australia Limited described the 989.33 hectare estate on nine freehold certificates of title as ideally suited to a range of agricultural pursuits.
One of Australia's most prestigious and impressive homesteads, its magnificent original detailing has been maintained.
The original 1860 four bedroom mansion, and its adjoining five bedroom home, are prominently positioned in an English-style garden setting and was strategically positioned on an elevated part of the estate to take advantage of views to the Great Dividing Range and the Strzelecki Ranges.