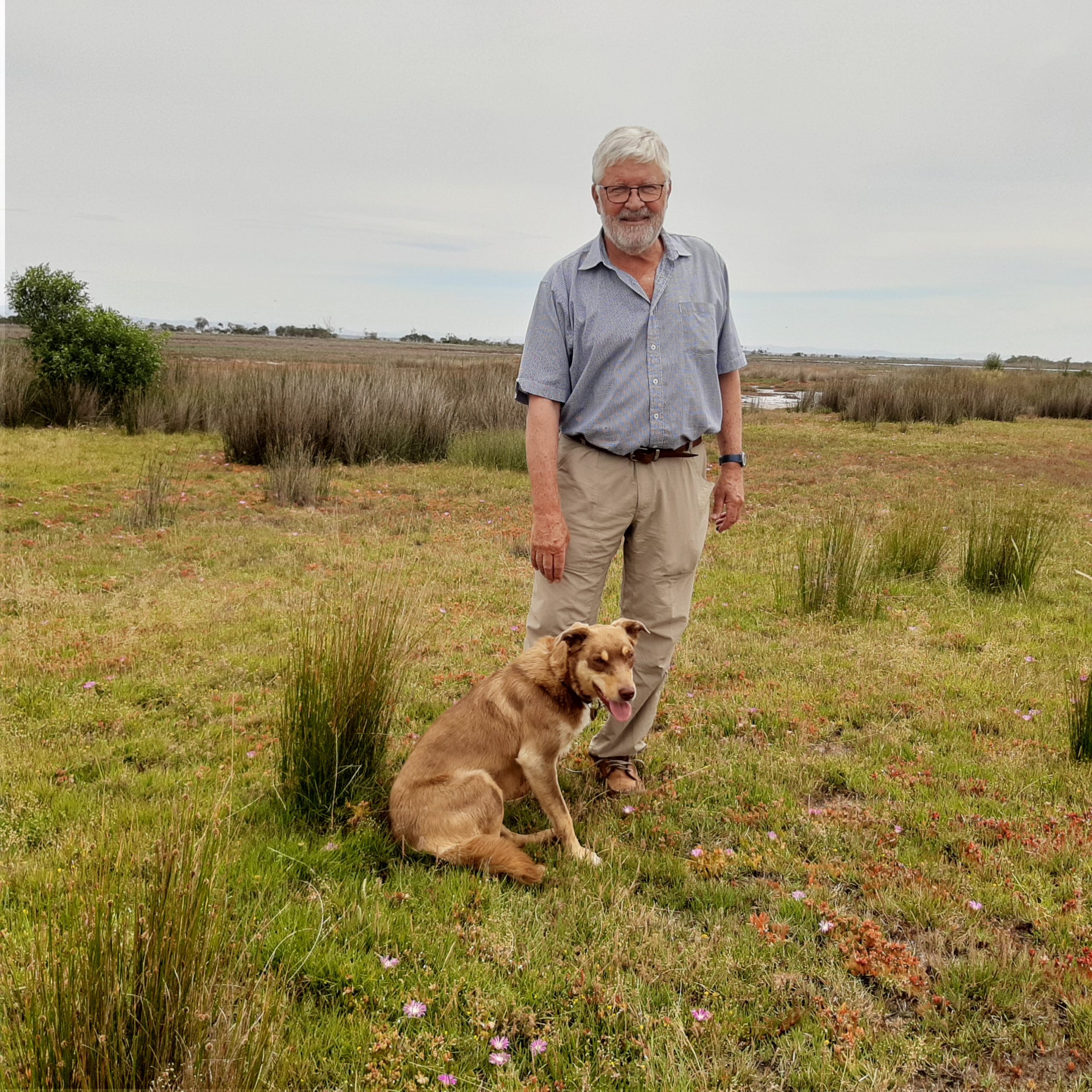 A LUXURY $100-million dollar, eco-resort and hot springs on the edge of Lake Wellington at Seacombe is edging closer to reality after state Jobs and Tourism Minister Martin Pakula recently gave it his tick of approval with a $1 million grant.
The company behind the proposal, Seacombe West, hopes work on the ambitious project could begin as early as the beginning of 2021, with the completed planning documents sitting on Planning Minister's Richard Wynne's desk awaiting the final go-ahead.
Chairman James Troedel, who owns the site, said he was hopeful the state government would give the development the go ahead "within weeks", as it ticked all the boxes of reinvigorating tourism and creating jobs in Gippsland after years of drought, the devastating bushfires of last summer and the pandemic that has crippled global tourism.
Mr Troedel said the $1 million grant Seacombe West received from the Gippsland Tourism Recovery Package in late November was only one of two allocated to private companies.
"That was fairly unique and is a very positive sign," he said.
In allocating the grants, Mr Pakula said Gippsland had endured a tough year "but visitors are starting to return and these investments will keep them coming".
The retreat project is expected to create about 200 jobs, with around half of those ongoing.
Mr Troedel said the six-star, "off-grid" retreat and spa had been designed to offer "something different" to tourists looking for a luxury retreat that had a strong focus on sustainability, nature, health and wellbeing, and traditional Aboriginal culture.
There are even plans to make native animals a feature, with large areas fenced off to protect them from feral pests and some species that formerly roamed the land reintroduced.
"We intend to re-wild part of the area so that we have native animals in a natural setting – not in a zoo," Mr Troedel said.
"Most of the animals are here anyway, but we will need to fence it and reintroduce things like quolls and bandicoots."
The development, which will take up 9.7 hectares of Mr Troedel's 2480ha sheep farm, will be built three metres off the ground and include a 36-room main hotel plus 45 rooms spread over 15 "pods" or villa units connected by elevated pathways, hot spring spas, restaurants championing local produce, galleries and an Indigenous cultural centre.
It's been a long, challenging process for the Seacombe West team, with the planning process taking more than two years.
Last year Wellington Shire Council voted eight to one in favour of the development, but because of an objection the proposal had to go back to the Planning Minister.
The panel has now finished its investigations and completed the report.
"I believe it is now sitting on the desk of the Planning Minister Richard Wynne, and it could be a matter of weeks," Mr Troedel said.
Built to target the eco-tourism market, Nunduk – Gunaikurnai for "the bark of a tree", won't be a cheap option for tourists, with four-figure nightly rates.
But Mr Troedel said the unique qualities of the retreat would be its drawcard, with luxury facilities powered by renewable energy in a largely untouched and unspoilt environment, natural thermal hot springs and an opportunity for guests to learn about traditional culture from local Indigenous people.
An operator is yet to be appointed for the resort, but Mr Troedel said he had three major international companies waiting in the wings, all of which were main players in global luxury tourism.
"This will be something that brings this part of Lake Wellington into focus," he said.
"This part of the lake is basically empty compared to other parts like Metung and Paynesville.
"People don't come up here, so we want to make this part of the lake a destination.
"It is a great spot and it gives us the opportunity to possibly offer something for boating guests to come here via the lake as well as international guests who are visiting Australia," he said.
Mr Troedel said the resort was also earmarked to be part of the planned Great Victorian Bathing Trail, a tourism marketing project linking hot springs and bathing tourism destinations along Victoria's southern coastline.