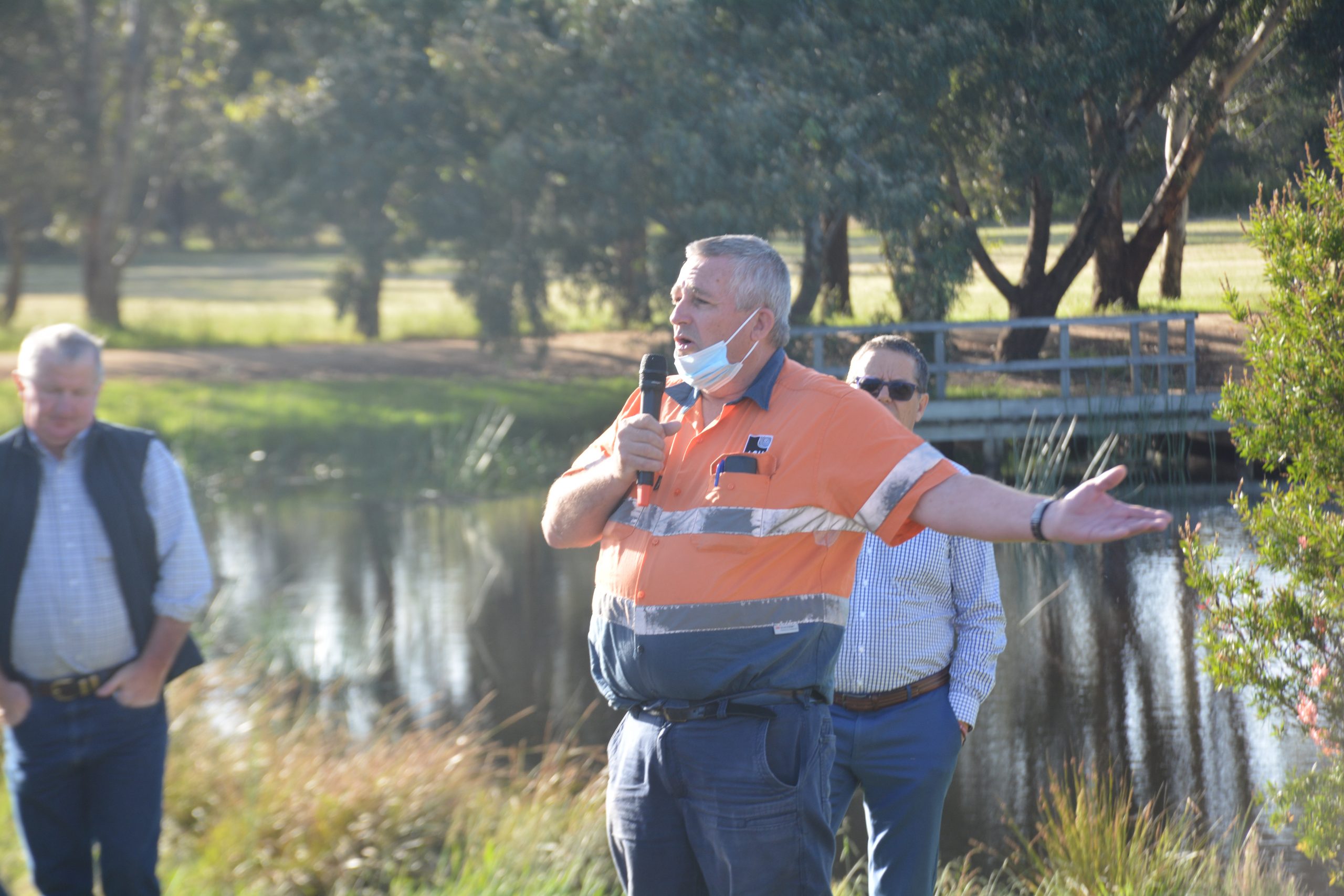 Sarah Luke
THE Heyfield community has been left in the dark, after three Freedom of Information requests into the scientific basis behind the decision to cease native timber harvesting were denied by the state government.
The news was revealed at a public meeting at Heyfield Wetlands last Wednesday night, organised to discuss what can be done in the fight to overturn the state government's decision to shut down the native timber industry by 2030.
Wellington Shire Council economic development officer and Native Timber Taskforce's Mark Coleman said the three Freedom of Information requests sent to the Premier, the Premier and Cabinet, and to Minister for Regional Development, Agriculture and Resources Jaclyn Symes, had been denied.
"Last week, they've come back and said no, you're not getting information at all, because it's in Cabinet confidence," Mr Coleman said.
He said the taskforce would now turn to the Complaints Commissioner, but did not want to give anyone "false hope".
After speaking to 100 workers at Australian Sustainable Hardwoods manufacturing plant, council representatives and local sawmill workers and contractors the night before, the Construction, Forestry, Maritime, Mining and Energy Union forestry division national secretary Michael O'Connor emphasised the fight for the timber industry was also the fight for the survival of Heyfield.
Mr O'Connor said he was a city boy, "born and bred", and the first time he visited Gippsland was in the early 1990s to visit timber communities.

"… it was after a number of mills had shut, and I could see what happened to those communities, and see people losing their schools and losing shops and whole communities vanishing – places like Cabbage Tree – and I was outraged," he said.
"If that happened in Melbourne, it never would have been accepted.
"It dawned on me then that somehow regional people were being treated like second class citizens in their own country."
Mr O'Connor said he could not recall a situation when a decision had been made about the timber industry based on data that could not be accessed, and if the government had science on its side, then it had nothing to hide.
"Any citizen in the state of Victoria should be able to see the data this decision has been made on, particularly when jobs are going to be destroyed, communities are going to be ruined … that's something we need to concentrate on," he said.
Mr O'Connor said there were two immediate issues at hand that needed addressing – calling for a review of the forest code, and showing more support for harvesting crews and contractors.
"Because the forest code is drafted the way it is, worded the way it is, that has opened up the avenue for environment groups to take out injunctions to stop the harvesting crews from working.
"Early next year if that code is not reviewed, and the code is not changed, we're not waiting for a few years to see what happens or 2030. Harvesting in the state will stop everywhere overnight – that means the whole roof falls in.
"If a contractor is dealing with protestors, they've got to feel like they're not on their own.
"We want sawmillers to have a few people available, so they can leave the mill and go to the coupe, peacefully and to support the contract worker, and say you're not on your own.
"We also want something every citizen in this state expects – and that is, if you go to work, you're allowed to go to work.
"If people come to your workplace and compromise your health and safety, the regulators charged with protecting your health and safety [should] do something about it.
"We're not asking for anything special for the contractors and their crews, we're just asking for the same treatment that any other citizen in the state expects to get."
Timber worker Shane Phillips said if the timber industry disappeared from Heyfield, the whole community was next in line.
"This has been going on since way back when I started in the industry, back in 1983 … and it's just been going worse and worse and worse, and now we're down on our knees," he said.
"It's not a Hollywood movie where the good guy always wins – we're losing and we're losing big time.
"… when all the manufacturing jobs are gone, how are our kids going to have money to earn a living and buy their houses and do what we've done?
"We've all moved through our lives to this stage, but our kids have got nothing.
"I don't know what the answer is, but I hope these people come up with some sort of a plan and we stick to it, because that's all we've got – it's as simple as that."
Local dairy farmer Raelene Hanratty said she cared a lot for the community the forestry industry supported.
"I think it's just wrong that a group of people sitting in a room, making decisions, can bring a whole town down," she said.
"I encourage you all to keep at it, keep your chins up, keep your heads up, keep putting the truth out there, and make sure the truth is known."
Lifeline offers 24-hour crisis support, and is available by phoning 13 11 14.