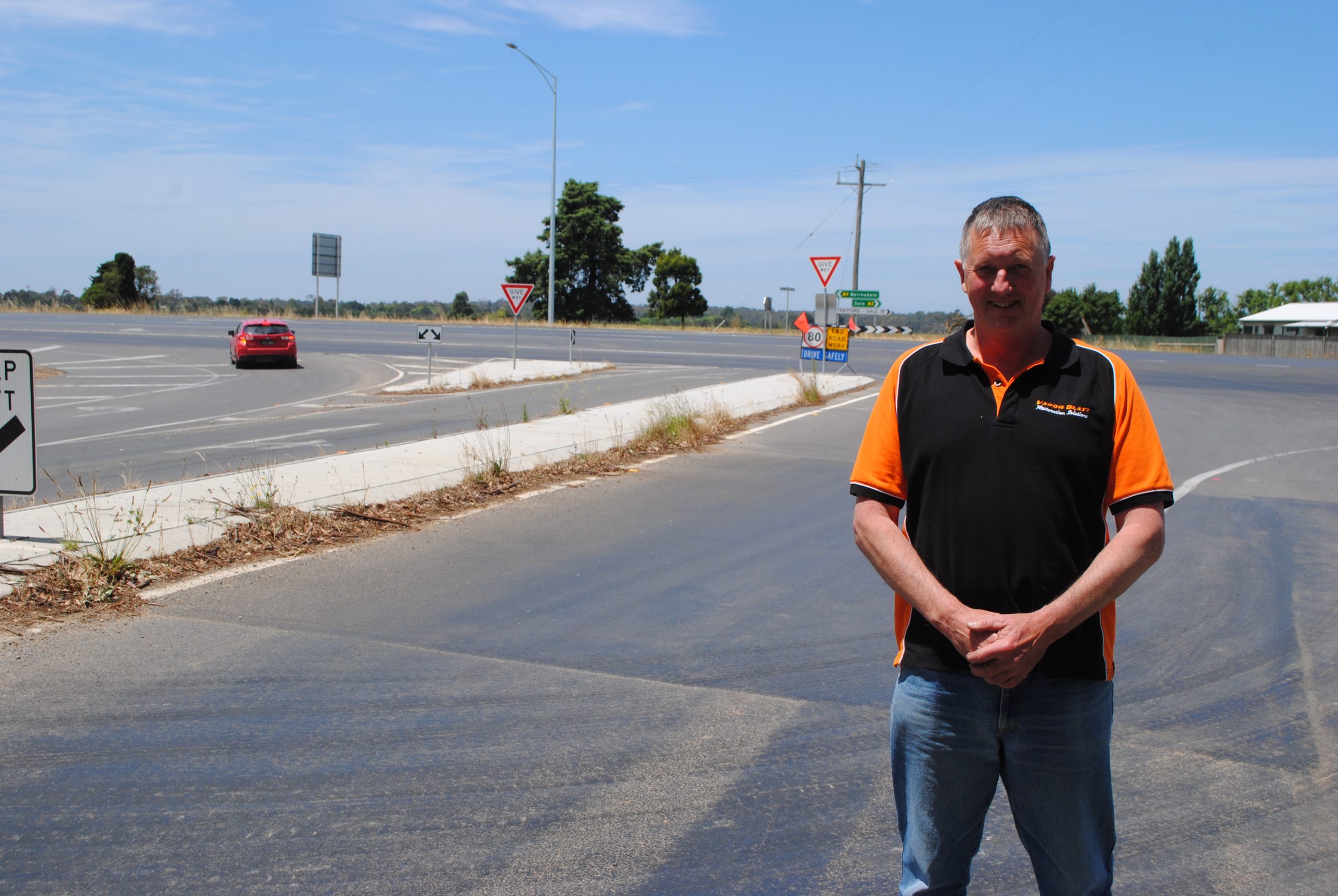 Liam Durkin
FEW of the thousands of motorists who pass under the Stratford viaduct each day would know the work that has gone on behind the scenes from one person to make their journey safer.
Sale man David Perrin fought a solo battle for more than a decade to have conditions at the approach to the viaduct improved, which has decreased the chances of any potential collisions – and possibly even saved lives.
Thanks to Mr Perrin's lobbying, the previously dangerous Airly Rd and Stratford-Maffra Rd intersections have been modified to allow better visibility, drainage has been upgraded and lights have been installed along the Princes Highway.
A former Victoria Police senior constable, Mr Perrin said the road had been a concern for a long time.
"I attended numerous accidents and near misses at this intersection and traversing the actual highway itself, I could see it was very dangerous and desperately needed an upgrade," he said.
"At night time it was particularly dangerous when you were making a right hand turn onto Maffra Rd from the highway, because you were sitting in the middle of the highway and you had traffic coming both sides.
"You add fog and rain to that, it's a recipe for disaster."
The intersection now has better signs and a proper turning lane.
The upgrades have been completed thanks to a labour of love by Mr Perrin, who first submitted a request to VicRoads more than 10 years ago, only to be told there was no funding available.
Not to be defeated, Mr Perrin fronted a VicRoads public meeting in Stratford a few years ago in relation to its 'Towards Zero' plan, and again raised the issue.
After receiving a favourable hearing, Mr Perrin liaised with Gippsland East MLA Tim Bull, who helped the cause by making enquires to the federal roads minister.
The works were finally completed in August, much to the delight of Mr Perrin, whose friends had begun calling a section of the road 'Daves Corner', such was his persistence.
"I was ecstatic when they finally finished the project," he said.
"It was just something I started by myself and wanted to see it finished for everybody."