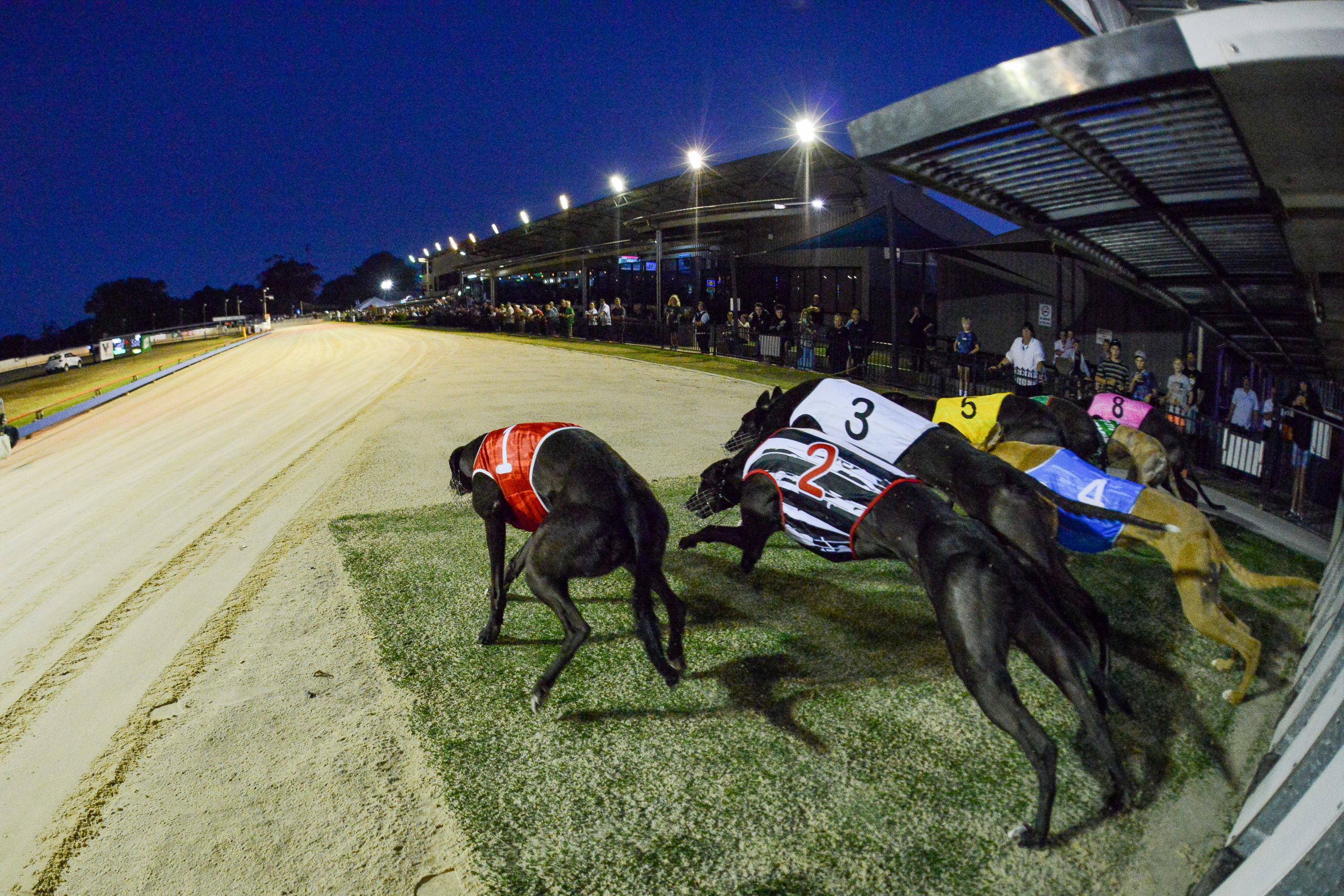 David Braithwaite
THE highlight of Sunday night's Sale greyhound meeting will be the Sale Distance Championship final (race eight, 7.59pm), with the winner earning $10,285.
Christo Bale, trained by Mark Delbridge, was a $2.20 favourite at the tote yesterday morning after recording the fastest time in the heats last Sunday night. Christo Bale has finished in the first three in each of his past seven races.
Second favourite is the winner of the other heat, I'm Easy Boys for Ray Henness at Heathcote.
Motor City Tiger, trained by Geoff Scott-Smith at Pakenham South, has a second placing and a win from his previous two visits to Sale.
Flying the flag for the local trainers will be Kilmany-based Steve Spoljaric with Lot Coin Babe and Boisdale-based Dawn Johnston with She Wiggles.
The first of 12 races begins at 5.54pm, with the program also including a 650m race with $3585 to the winner (race six, 7.19pm) and the 440m grade five final (race 10, 8.34pm).
DR Tucker finished an unlucky seventh in his heat of the group two Ballarat Cup on Saturday.
Trained by Bill McMahon at Darriman, Dr Tucker collided with another dog on the first turn of the 450 metre race, and was galloped on on the home turn.
DURING the Sandown Park metro meeting Thursday night last week, Bill McMahon's Dr Madison won a 515m grade six, following second and third placings at the track.
Tansy finished second in a 515 grade five for Judy McMahon.
Bodine, trained by Carolyn Jones at Rosedale, finished second in a 515m mixed grade six and seven, while Nicholas Rose, trained at Rosedale by Jeff Chignell, came third in another 515m grade five.
Maffra trainer Corey Fulford had two winners during the Warragul meeting earlier in the day.
Splinter, a $28.10 outsider at the tote, won a 460m grade five – a 12th victory from 111 starts.

In her 11th start Love A Collision, won a 400m maiden, with Pearl's Entity second for Lyn Smith at Nambrok.
Rocks Got Talent, trained by Robert Whitford at Yarram, led from start to finish to win a 400m grade seven by five lengths – a second victory from six starts.
In a 460m grade six, American Spy, trained at Kilmany by Rachael Busuttil, was in fourth place entering the home straight, but finished strongly to win by two lengths.
ON Friday night at Warragul, Jet Lee Rose, trained by Jeff Chignell at Rosedale, won a 400m mixed grade four and five by five lengths. Jet Lee Rose has won two of his previous three starts.
Floats Alone won a 400m maiden for Des Douch at Maffra.

Earlier at Healesville, Finlaystone, trained at Nambrok by Gary McMillan, won a 300m grade five, while Addy Belle was clear winner of a 350m race for Donald Rhodes at Heyfield.
SALE trainer Chris Tilley will have two runners in the 350m Christmas Cup this Sunday at Healesville after Dimensional and Midnight Monarch won their heats last Sunday. Midnight Monarch has won his past three races at Healesville, while Dimensional was also coming off a victory at the track.
ON Tuesday at Geelong, Leo's My Champ won a 400m grade seven by six lengths for Kaylah Thorburn at Gormandale.
That night at Warragul, Fab Rocket, trained by Jennifer Holden at Longford, held on to win a 400m maiden by a nose.