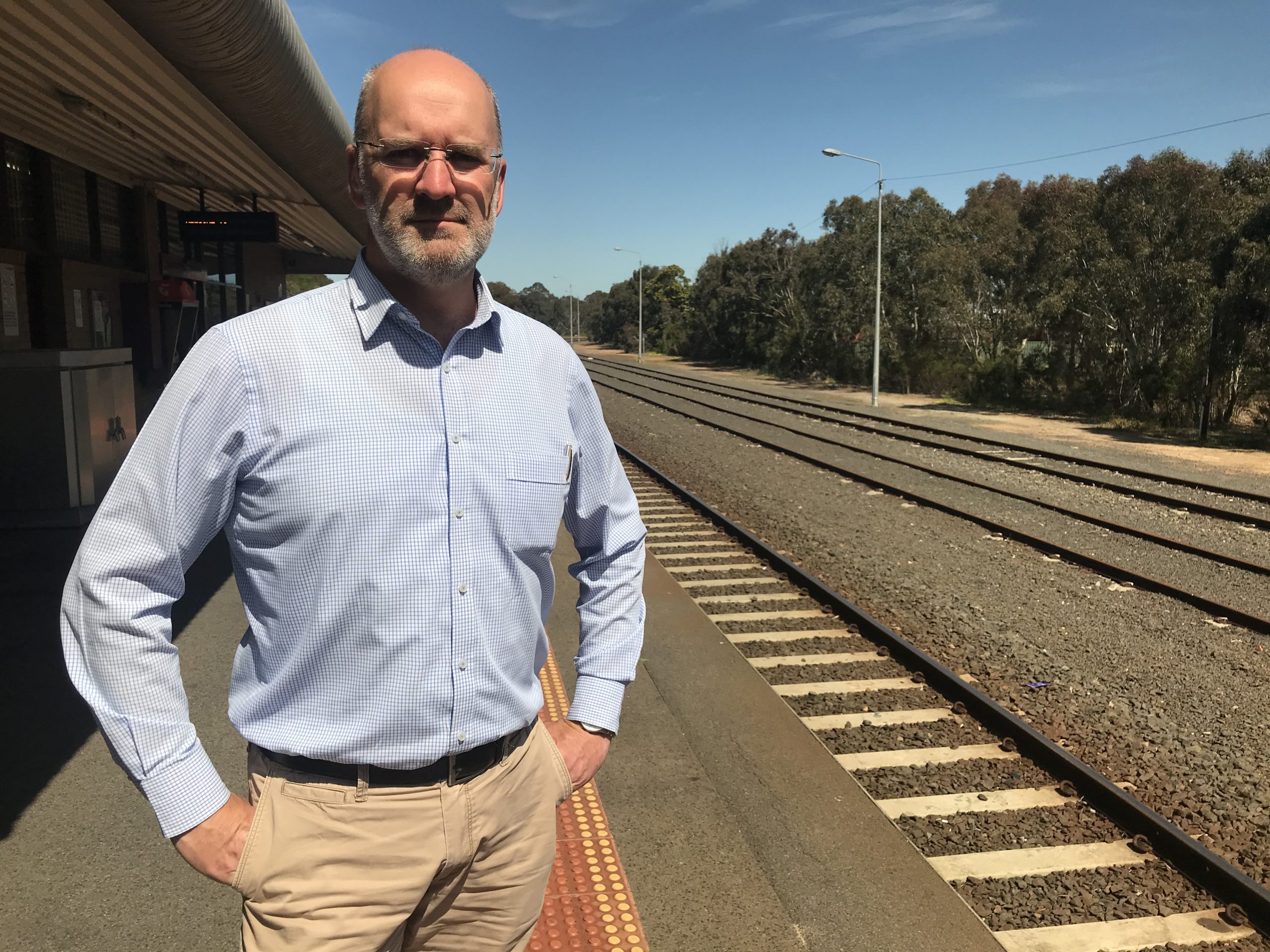 Liz Bell
THE state government has confirmed that a new station to be built at Pakenham East will improve travel times for Gippsland commuters by providing a dedicated train track for regional trains.
It is hoped work on the new station could begin as early as next year and finish by 2023-24.
V/Line trains using the Gippsland line currently face regular delays at the Pakenham station interchange, where they merge with Metro trains on to shared tracks and must wait for clearance.
To avoid the congestion, the new Pakenham East station – about two kilometres from Pakenham station – will include separate turnback tracks for Metro trains and separate V/Line tracks, avoiding congestion and improving service reliability.

President of the independent advocacy group Rail Futures Institute, John Hearsch, said he was "very pleased" with the announcement, because the Pakenham station had long been a "source of congestion and delay" for Gippsland trains.
Mr Hearsch said the project originally earmarked Pakenham station to include the separate V/Line track, but the government had now decided it was more cost effective to build a new station.
A regular commuter from Sale said it would be "fantastic" not to be held up by metro trains any more at Pakenham.
"As a V/Line traveller, we can be held up for up to half an hour and sometimes even longer at Pakenham for metro priority trains and we just have to wait," he said.
"It's frustrating; there is never an announcement, we just have to sit there and wait."
The commuter said he would love to see a dedicated V/Line track all the way through to Southern Cross to reduce congestion further up the line.
The upgrades at the existing Pakenham station, which will include a new elevated premium station providing better connections between metropolitan and regional train services along with upgraded facilities, are part of the $1.5 billion project to remove level crossings, which was announced as an election promise in October 2018.
With 43 level crossings already gone for good, a state government spokesman said the government was well ahead of schedule on the commitment to remove 50 crossings by 2022, and 75 by 2025.
SALE and east Gippsland need more passenger services, with the region dramatically under-serviced by rail compared with similar sized towns and cities, according to Gippsland South MLA Danny O'Brien.
Mr O'Brien said the region had been overlooked by the state government with its "biggest revamp of the Victorian train timetable in 10 years".
Mr O'Brien said he and his colleagues had been campaigning for years for improved train services on the Gippsland line.
"The Andrews Labor government has bragged about 450 additional train services, but not a single one of them is on the Gippsland line," he said.
"In particular there is nothing new for services beyond Traralgon where we are still stuck with just three services a day in both directions.

"This is a stark contrast to the 19 services a day from Traralgon and the government's announcement of 125 new services per week for Ballarat.
"Time and time again Labor shows it just doesn't care about Gippsland train users.
"Even the investment in the Gippsland Rail Revival project is largely funded by the federal government, and is at least two years behind the Ballarat Rail Revival package.
"The Nationals took a significant regional rail package to the last election that would have delivered vastly improved services for regional rail, including on the Gippsland line, and extended rail lines around the state.
"With billions of dollars being spent on metropolitan infrastructure it's disappointing that Gippsland rail services are not benefitting."
Mr O'Brien said the government should be developing plans for a dedicated track for Gippsland trains through Melbourne to ease congestion and improve appalling punctuality and reliability figures.
"I'll continue to agitate for additional services for Sale and east Gippsland, which, with a population of around 80,000 are virtually equivalent to the regional cities of Ballarat and Bendigo, which have much greater levels of service."
The government last week announced an extra 22 services would stop at Trafalgar, Yarragon, Longwarry, Bunyip and Nar Nar Goon as part of the new timetable.
The new timetables will be available on ptv.vic.gov.au from January 8.