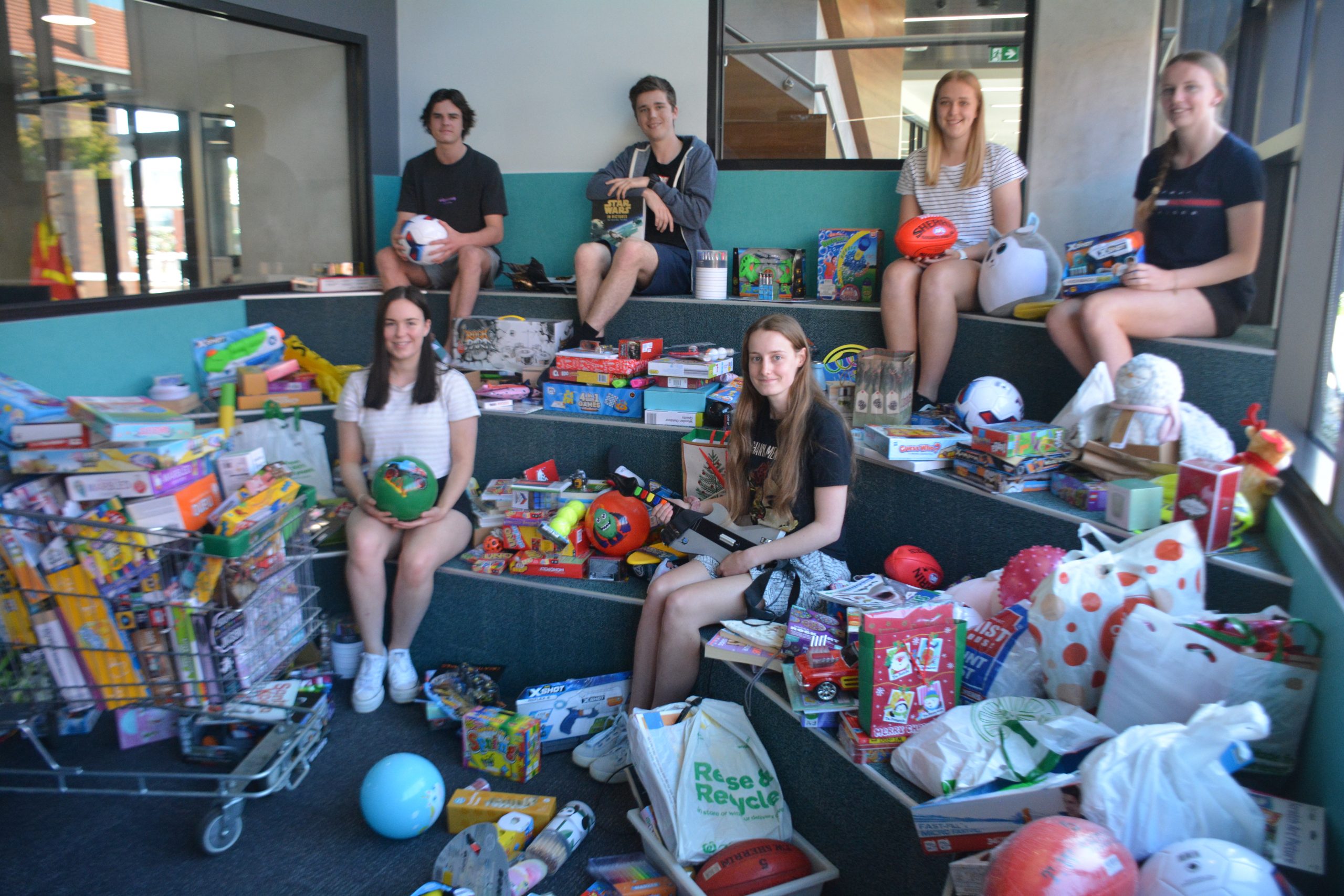 Sarah Luke
AT least six shopping trolleys filled to the brim with toys are heading to St Vinnies', Sale, just in time for Christmas, thanks to Catholic College Sale students.
An annual fixture since 2009 and organised by Theodore House – one of the school's six houses – the drive involved the college's students donating toys in exchange for wearing casual clothes.
Some classes got together money to collectively buy a larger gift, rather than a stocking filler.
Theodore House Leader Niall McPadden said there was a particular focus on gifts for teenagers, who were often overlooked during Christmas donations.
Highlights included sporting equipment, board games, water guns and even an entire Guitar Hero setup.
"Each year, the number of gifts and the size of the gifts has increased," Mr McPadden said.
"With COVID, people losing jobs, the bushfires, it's just something the kids can really get behind, and I'm sure it'll continue well into the future."