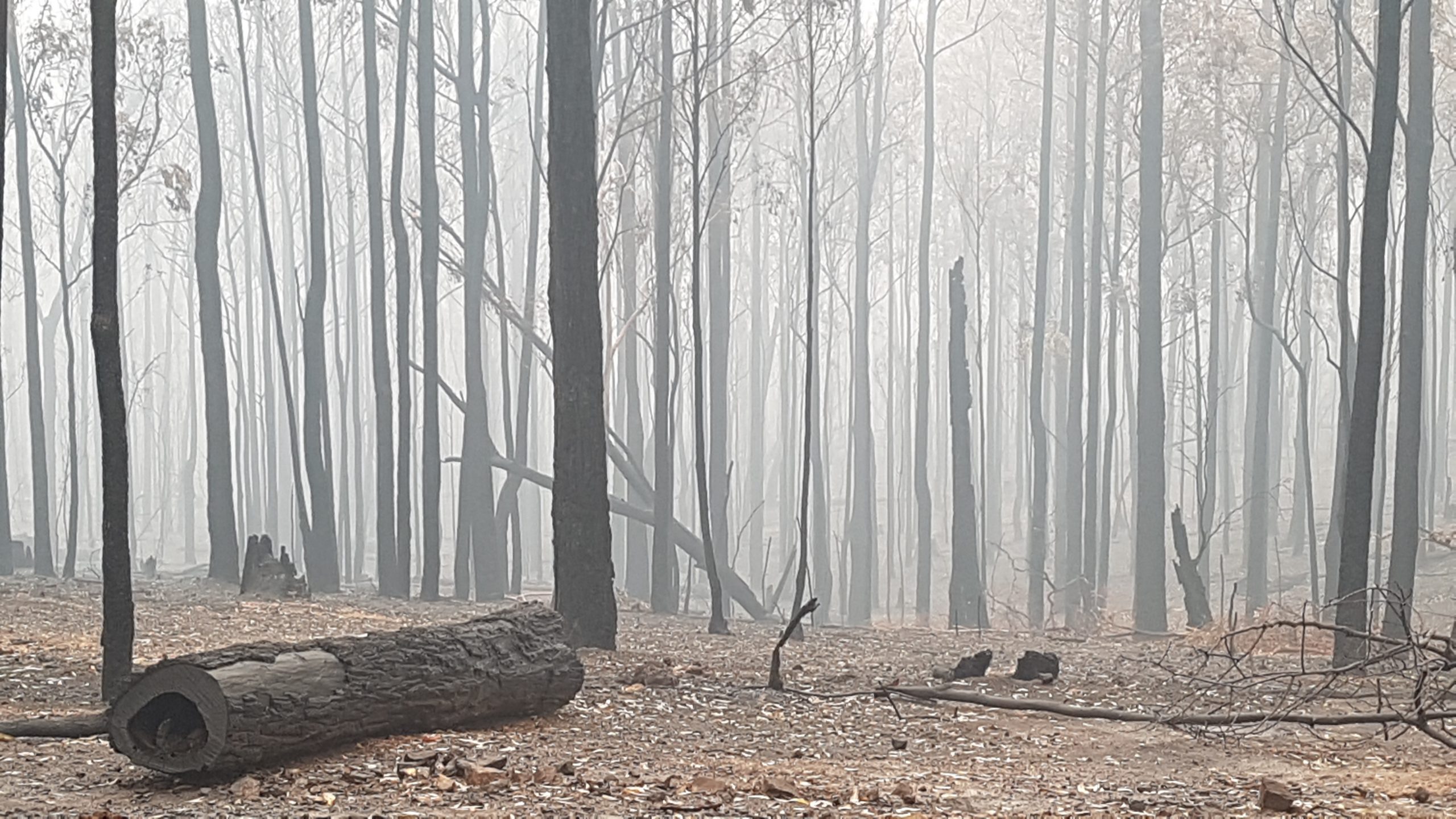 TIMBER burnt by last year's Victorian bushfires has finally been released to forestry contractors, saving it from going to waste.
The 2019-20 bushfires saw significant damage to softwood plantations and native forests in eastern Victoria, with more than 1.2 million hectares of public native forest estate burnt, as well as 6400 hectares of pine plantations in the north-east.
In order to recover as much burnt timber as possible before logs deteriorate, the state government's $2.5 million Bushfire Recovery Timber Storage Grants will support the storage of 125,000 green tonnes of salvage timber.
Financed in part through the Commonwealth government's Salvage Storage Fund, Victorian timber and forestry businesses can apply for grants of up to $500,000 to support the costs associated with storing timber above their usual volumes from January 1, 2020, to June 30, 2021.
State Agriculture Minister Jaclyn Symes said it was critical to make the most of the state's timber resources.
" … these grants will help businesses be more resourceful while burnt timber is still viable by covering the extra costs associated with its storage," she said.
Salvaging and storing the timber will not only mean it can still be used, but also boosts the supply of timber being processed and reduces the amount of harvesting of unburnt timber.
The grants cover a range of activities that help keep unprocessed and processed wood viable or expand existing storage capacity, including rental or leasing costs, equipment hire and additional costs for water.
No harvesting of unburnt areas within the fire footprint will take place in 2020, with current salvage harvesting primarily focused on fire-killed ash, fire-killed plantations and other severely burnt forest areas.
Salvage occurs within existing harvesting areas and the volumes allocated.
Salvage harvesting is subject to additional environmental regulations, over and above operations in unburnt forests.
The Conservation Regulator will continue monitoring salvage operations including using protocols to protect unburnt areas and the retention of dead large hollow bearing trees and wildlife corridors.
Applications for the grants will be open until December 16, 2020.
Shortly after announcing the grants earlier this month, the state government was accused of deliberately delaying the assessment of coupes, ignoring calls from industry and withholding the release of harvestable timber.
Shadow minister for agriculture and bushfire recovery Peter Walsh said the government had failed to commit to fast-tracking assessment and approval of the grants.
"The Andrews Labor government's policies have savaged Victoria's timber industry, but today Daniel Andrews and Jaclyn Symes are saying they should be thankful," Mr Walsh said.
"It's a cruel slap in the face to every hard-working Victorian family whose livelihood will be destroyed by Labor's policy to ban the native timber industry by 2030.
"Families and small communities in Gippsland and north-east Victoria that rely on the timber industry to survive will never forgive Daniel Andrews and Jaclyn Symes for the carnage Labor's policies have inflicted."
Eastern Victoria MLC Melina Bath added the government delayed its response in a desperate situation, describing its "inaction" as "inexcusable" and "unnecessarily cruel".
"These workers were desperate for work in February, starved of income and under enormous financial and mental pressure and Labor's Agriculture Minister Jaclyn Symes chose to withhold the release of harvestable timber," she said.
Logging in bushfire-affected areas has been a highly-contentious issue, after about 40 per cent of the area earmarked for native timber logging in east Gippsland was burnt by the 2019-20 bushfires.

At least 10 timber contractors were issued with notices by state-owned VicForests voiding current contracts to harvest timber in east Gippsland after it was burnt, with about 90 loggers returning from fighting the fires to be told they were out of a job.
Calls from industry and politicians to release the burnt timber for harvest date back to February.

The state government has announced the native timber industry will be shut down from 2030, marking a transition to plantation.