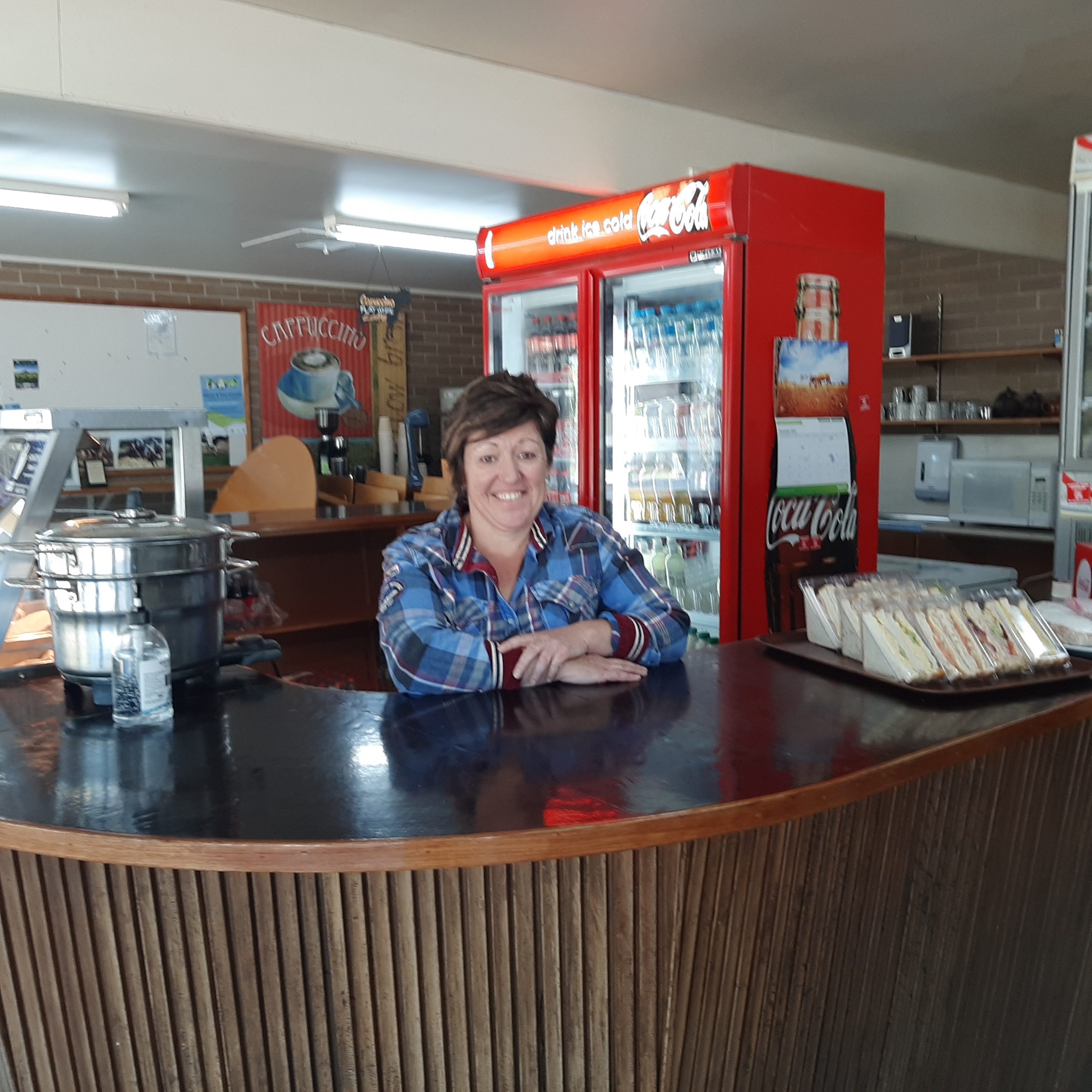 Liz Bell
THERE will no doubt be some sad faces at the Sale cattleyards canteen today, as boss Cherie Straughen says farewell to the staff and customers on her final day at the helm.
After 18 years of running the show, Cherie says she is "hanging up the tongs" and stepping away from the grill.
That's almost two decades of making some of the best burgers in Sale (according to a local Facebook poll), the tastiest steak sandwiches this side of Texas, and egg and bacon sandwiches worth getting up early for.
But as anyone who has frequented the canteen can attest, while the food is a drawcard, it's the friendly smiles and the willingness to lend a hand that puts Cherie firmly in the hearts of customers.
Serving food in a cattleyards canteen has been an interesting journey, but not always as straight-forward as the popular mother-of-three imagined when she first took on the job.
"There have been a few funny stories – I've chased a bull that jumped off the back of a truck, found a Palomino standing at the counter, and quite often had to deal with the unexpected," Cherie said.
"But along the way I have met some amazing people and made lifelong friends."
Some of the most difficult but rewarding moments, Cherie says, have been talking to the farmers doing it tough, just lending an ear when they've needed it.
"It has been a very hard year for many, still feeling the effects of drought and then unable to come in and watch the sale of their own cattle in person because of COVID restrictions – I've seen a few tears," she said.
"I think lots of customers come here because it's more than a food shop, it's been a meeting place, a drop off place for cheques, a happy place and a place to get together with other farmers and agents."
Proud husband Geoff said he believed Cherie's departure from the shop would not only have some effect on the agents, farmers and cattle transport drivers, but also the local tradies who call in for coffee, food and a chat.
"She not only has fed her customers, but has provided much more, I have seen her lend her car to truck drivers to go into town to do shopping," he said.
"And I would say that not one person knows more about what goes on at those yards."
Cherie, who has decided it's time for a change and is moving into full time aged care work, said it had been a "team effort", and wanted to thank her customers and "wonderful" staff.
"Thank you for all your support and most of all, your chats and laughter over these years," she said.