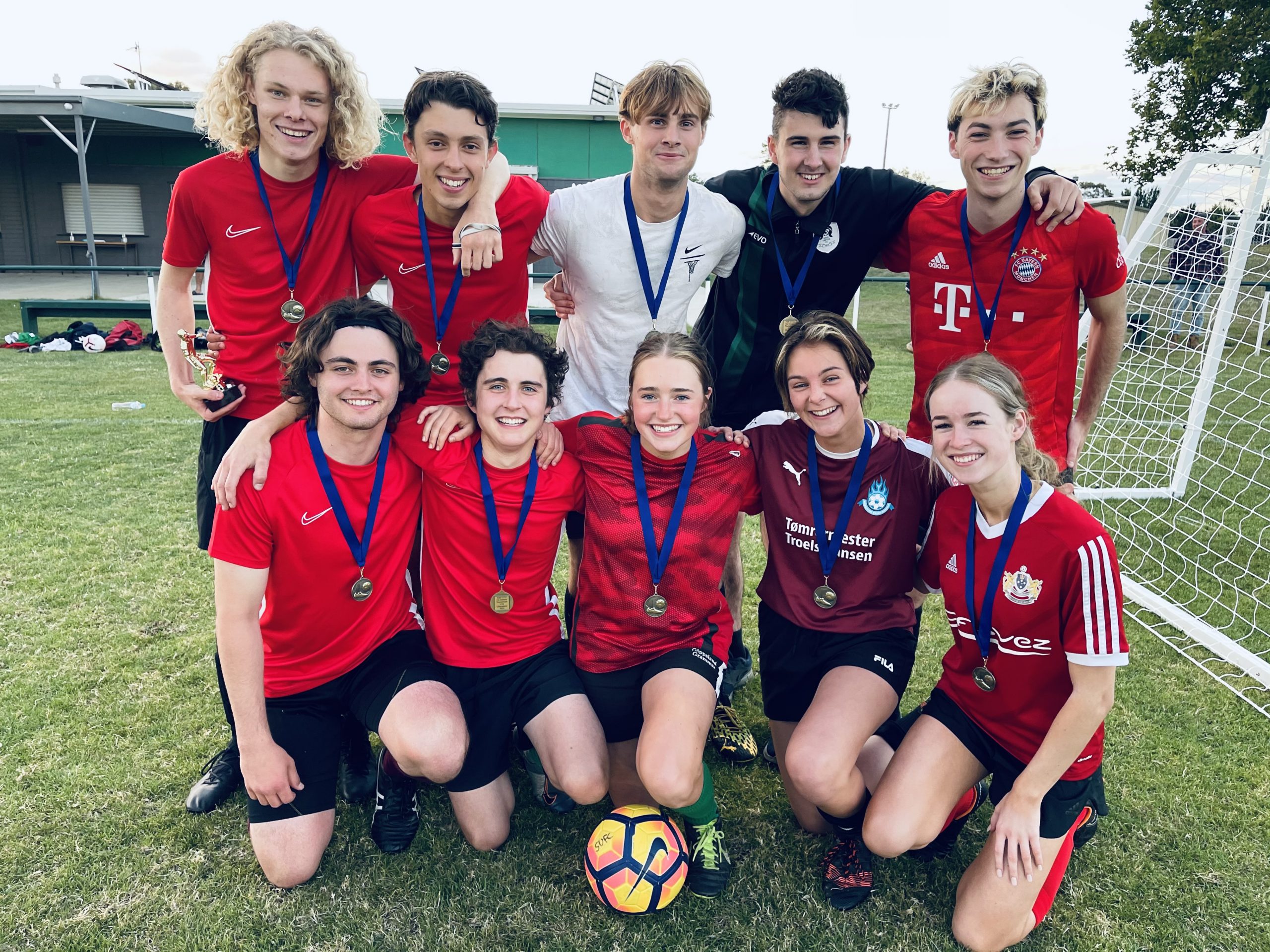 A PENALTY shoot-out was needed to determine the winner of the Sale United GO Sevens under 18s tournament on Tuesday night.
Good Morning Joel was victorious despite trailing Crumlee FC 1-0 at half-time following a cracking shot by Josh West.

Fitness was the key factor in the comeback, even with Crumlee FC displaying a clinical attacking style of football.

Murray Casella was solid in defence for GM Joel, clearing away any shot the team from Bairnsdale had.
During the second half, the tables began to turn as GM Joel began to stamp its authority on the match with its teamwork and attack taking over.

Isaak Jondahl soon levelled the scores with a passing set play, which saw the goalkeeper dragged out of position for an easy goal.

The game ended 1-1 with the same result standing after extra-time.

A penalty shoot-out ensured the crowd was entertained through to the end with both goalkeepers making important saves.

Lachlan Dare stepped up and scored first for Crumlee FC and with goalkeeper Connor McAuliffe saving the first two penalty kicks, it looked like Crumlee FC would be taking home the trophy. But the momentum changed and Good Morning Joel's determination took over.
Goalkeeper Damon Stephens saved the next two shots and Dane Irvine slotted his penalty in for the scores to be deadlocked again. Casella added the winning goal with a powerful shot which went straight through the goalkeeper's hands into the net for Good Morning Joel to win 3-2 in the inaugural under 18s tournament.
Best-on-ground were Stephens, McAuliffe and Jondahl.

In play-off for third place, Mixed Nuts defeated Leftovers 4-2.
For Mixed Nuts, Harry Lancaster scored a brace with one each from Zac Gunn and Laone Moatlhodi, while Hamish Wain and Luke Williams scored for Leftovers. Best-on-ground votes went to Gunn, Wain and Moatlhodi.
At the presentation ceremony, the under 18s player of the tournament was awarded to GM Joel's Damon Stephens, after receiving 12 votes from four best-on-ground performances.
The Golden Boot trophy went to Stephens' teammate Isaak Jondahl with 11 goals.
In the under 12s, Mustangs' Acacia Sutton received votes in every game to win the player of the tournament on 14 votes. The Golden Boot trophy went to Phantoms' Mitchell Norwood, with 11 goals.
The under 15 grand final will take place tonight between Raptors and Gladiators after both teams had wins last round.

The third place play-off will be between Samurais and Romstars. Both games kick-off at 5.30pm, with the awards presentations after the final whistle.