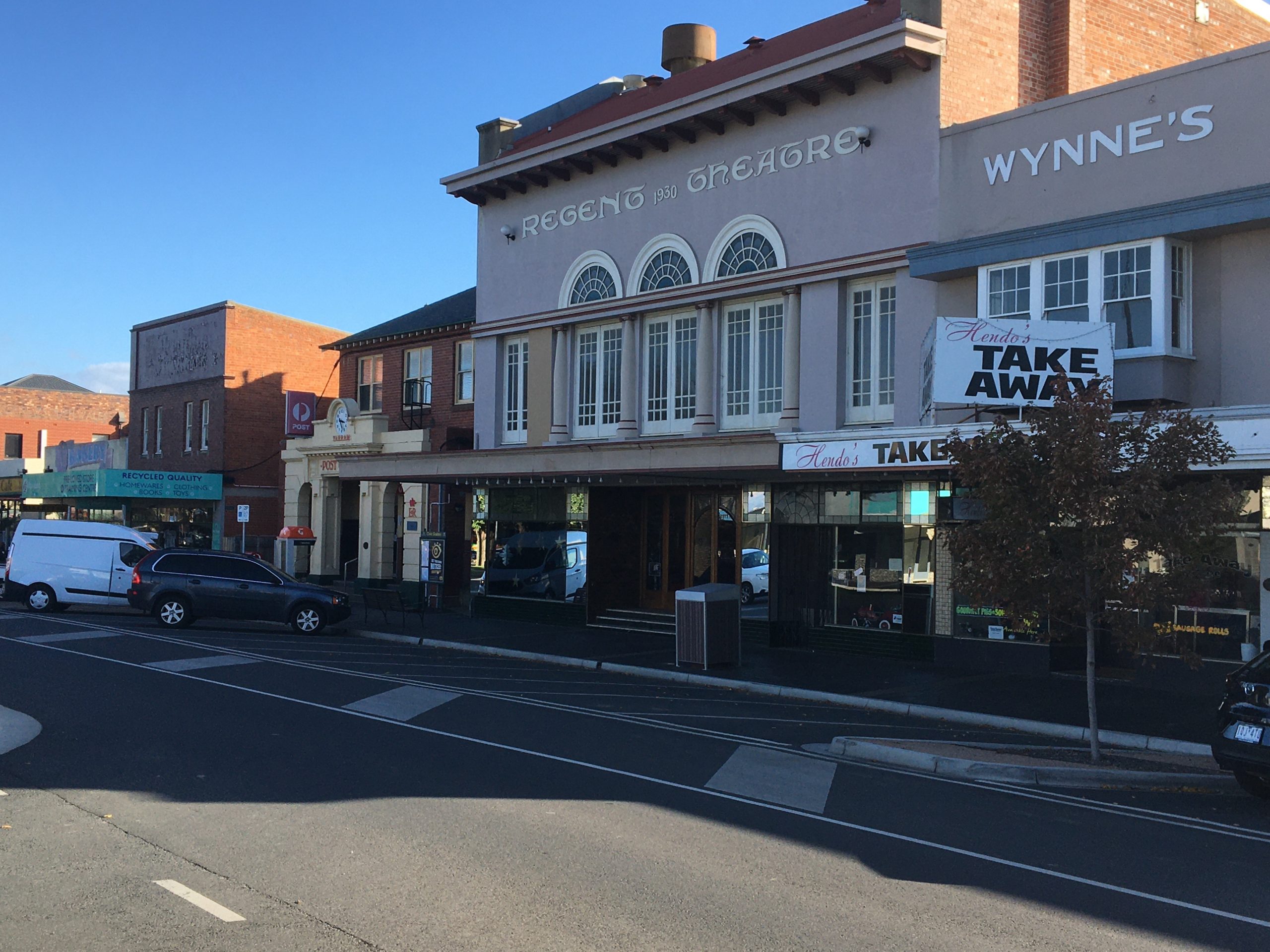 WORK will begin in the new year to restore the grand lady of Yarram, the historic Regent Theatre.

Wellington Shire Council is accepting tenders to restore the faade of the building, which dates back to 1930.

Mayor Garry Stephens said work on the theatre's faade should be finished in the first half of 2021.

"The restoration work involves removing the paint and recoating the faade with a breathable finish to protect the render," he said.

"The existing paint isn't breathable, which has caused the render to deteriorate in some places.

"A light bar will be installed at the front of the veranda, which will be able to accommodate new signage for the theatre. Inside, there will be a hearing loop installed so performances can be fully enjoyed by more people.

"There will be many people in Yarram who will be delighted to see this investment in the theatre, which is a much-loved landmark."

Gippsland MHR Darren Chester said the federal government had provided $240,000 towards the project as part of a $1 million funding package for Wellington to support local jobs and stimulate spending during drought.

"The Regent Theatre is a wonderful community asset for Yarram and the surrounding districts," he said.

Other projects funded through the $1 million funding package for Wellington include the bicycle pump track under construction at Heyfield and $385,000 worth of improvements at Briagolong Recreation Reserve, including the pony club facilities.

Council recently allocated $20,000 for solar panels to be installed at the theatre from its initial $3.1 million share of the federal government's Local Roads and Community Infrastructure Program.