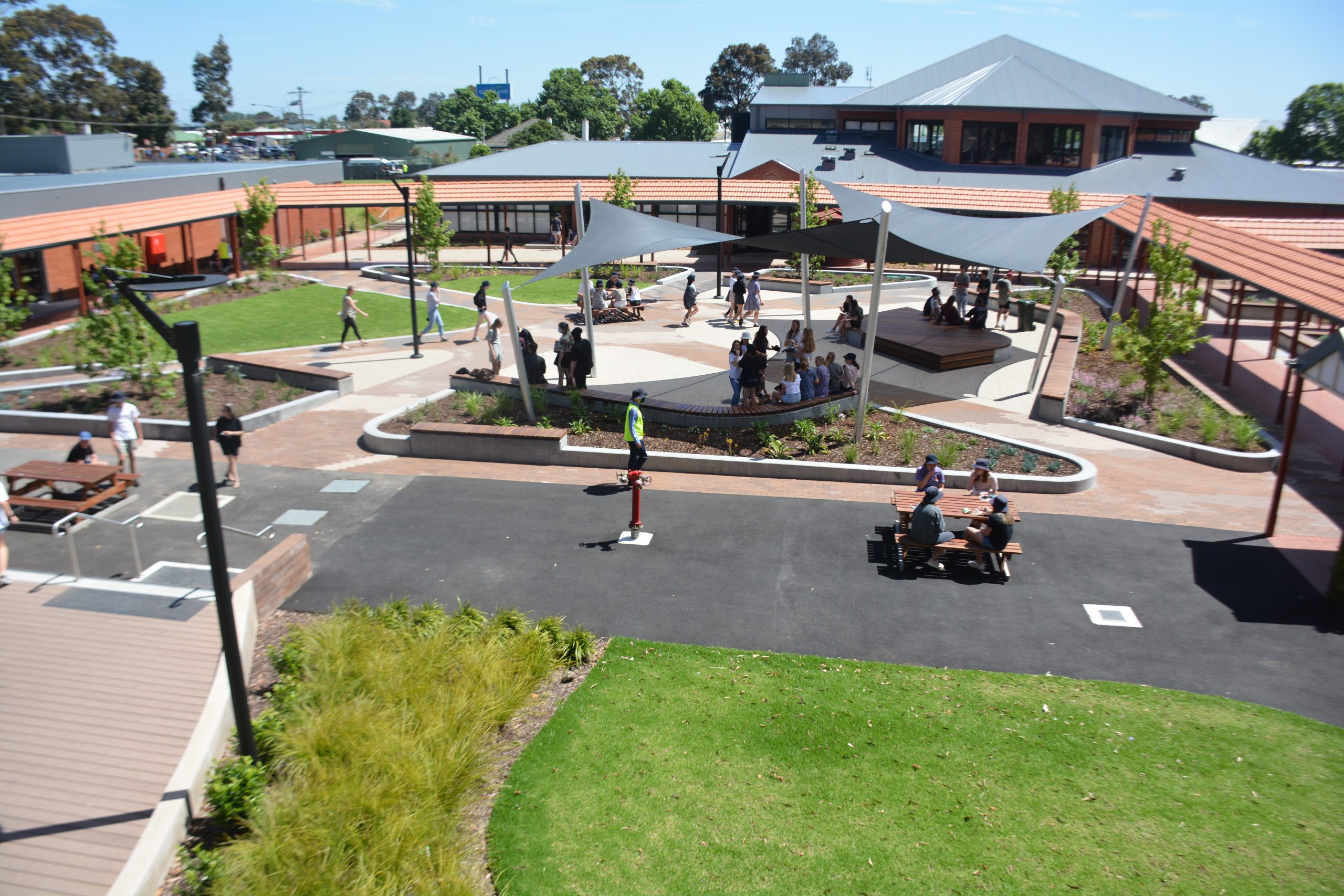 IT is the beginning of a new era at Catholic College Sale, as students head back to classrooms.
The Year 7s of 2021 will be the first to begin their schooling at the newly amalgamated college, following a multi-million dollar rebuild of the original St Patrick's site.
The amalgamation to one campus resulted in the closure of Sion at the end last year.
Year 7s will begin on Friday, with other students returning from the summer break on Monday.

Principal Chris Randell said the school was half way through its 10-year master plan
The existing St Patrick's building has been refurbished, and includes a new library and VCE centre, and new classrooms.
John 23rd has been completely rebuilt, with funding support from the federal government, to become a designated Years 7 and 8 centre.
"It's very exciting to welcome our new students to what is essentially a brand-new school with state-of-the-art classrooms and all of the latest learning resources," Mr Randell said.
"Moving to one campus, and the investment we've made at that campus, has allowed access to the best possible learning opportunities.
"There's more work planned to upgrade the school grounds, build more sports facilities and to redevelop St Mary's Hall to provide a modern performing arts space," he added.
Mr Randell said construction works had been underway at the St Patrick's campus for the past three years in preparation for the move, following extensive planning.
The amalgamation was officially announced in 2016.
Catholic College Sale is planning key events to honour the traditions of the Our Lady of Sion campus and the contribution of the Sion Sisters to the local community during the past 130 years.
A community open day is planned for Sunday, March 21, to allow former students, teachers and others to tour the Sion building in small groups.
It is an opportunity for groups of former students to reunite and tour the building together.
It will be a free ticketed event, with tickets available next month.
Investigations are still underway for future use of the Sion building.
The historic Sion convent is protected by Wellington Shire heritage overlays and the National Trust of Australia register and Register of the National Estate.
The Sion building is an important part of the Catholic heritage in Gippsland.