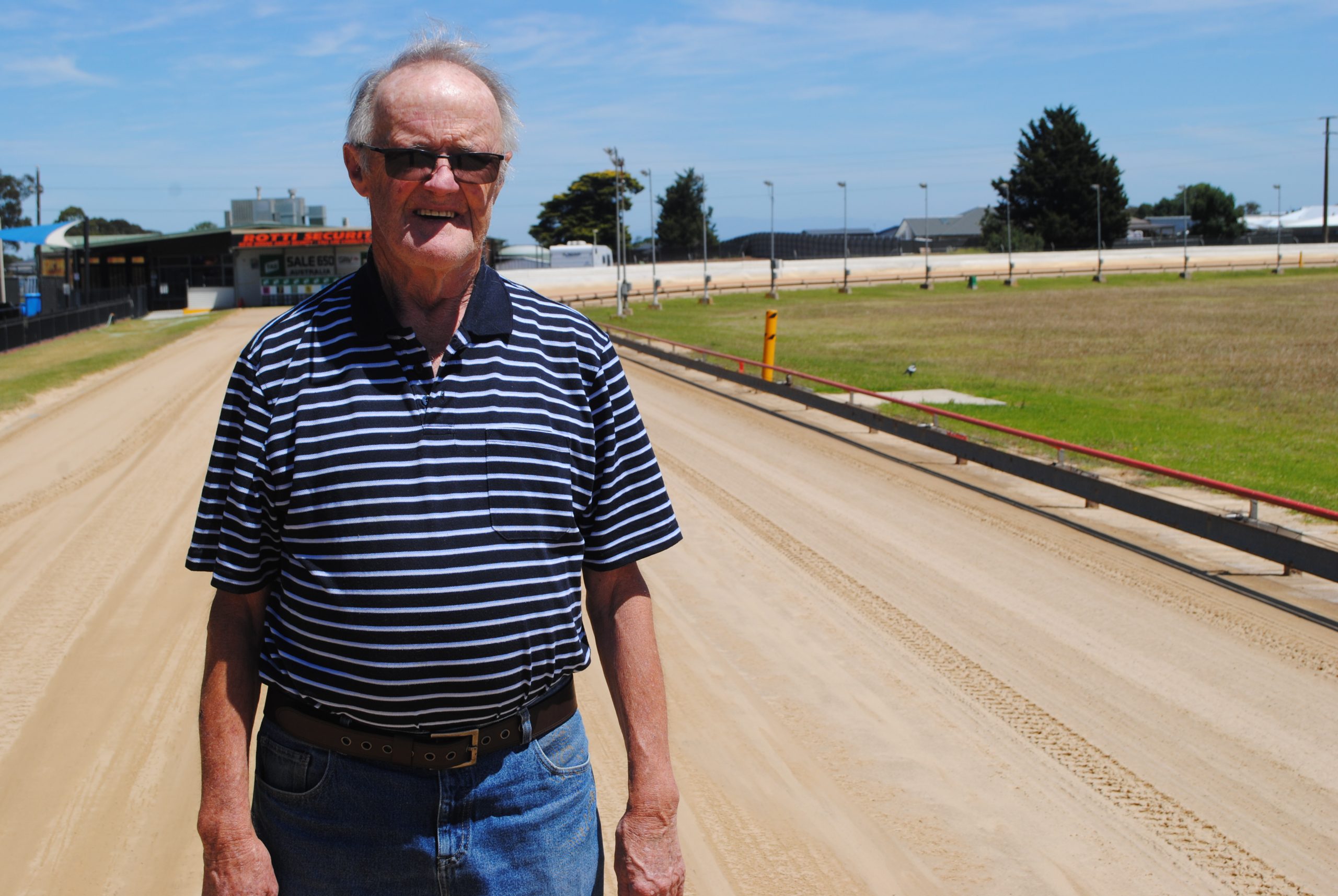 Liam Durkin
SALE Greyhound Club has said farewell to its longest serving employee.
Geoffrey Brown, more commonly known as 'Browny', retired last week after more than 40 years with the club.
The 71-year-old has been a mainstay at the track since the early 1980s, filling a number of jobs on race days to make sure meetings go off without a hitch.

From looking after greyhounds to tractor work, Browny has done it all, and has gone about getting the job done with little fuss.
"You've gotta do something," he said in a total understatement.
Amazingly, he did not have a great interest in greyhounds when he first took up the job, explaining how he came to work at the club.
"I worked with one of the blokes that was working here," he said.
"Ronnie Peterson was a steward and he got me to come work here when they were short staffed; I came here and worked here for all those years."
Little was he or anyone to know the career that would follow.
When asked which runners had been some of the best in his time, Brown pointed to a few local dogs, but said 1995 Melbourne Cup winner City Blitz, which trained and raced at Sale, stood out as the top dog.
Moving into retirement, Brown said he planned to spend time hobby farming on the few acres he has around Stratford.
Brown wished to thank everyone who had been part of his journey with Sale greyhounds.
"It's been fantastic and all the people have been great," he said.
"The club has been good to me."
Sale Greyhound Club general manager Peter Johnston paid tribute to Brown, describing him as an "absolute role model" that would be sorely missed.

"He's been a wonderful staff member for that whole period," he said.
"He's done an amazing job – done every facet of everything on the track."
The club recently showed its appreciation to Brown's longevity and loyalty by naming some races in his honour.
Race four at Sale on January 17 was named 'Thank You Browny 41 Years of Service'.