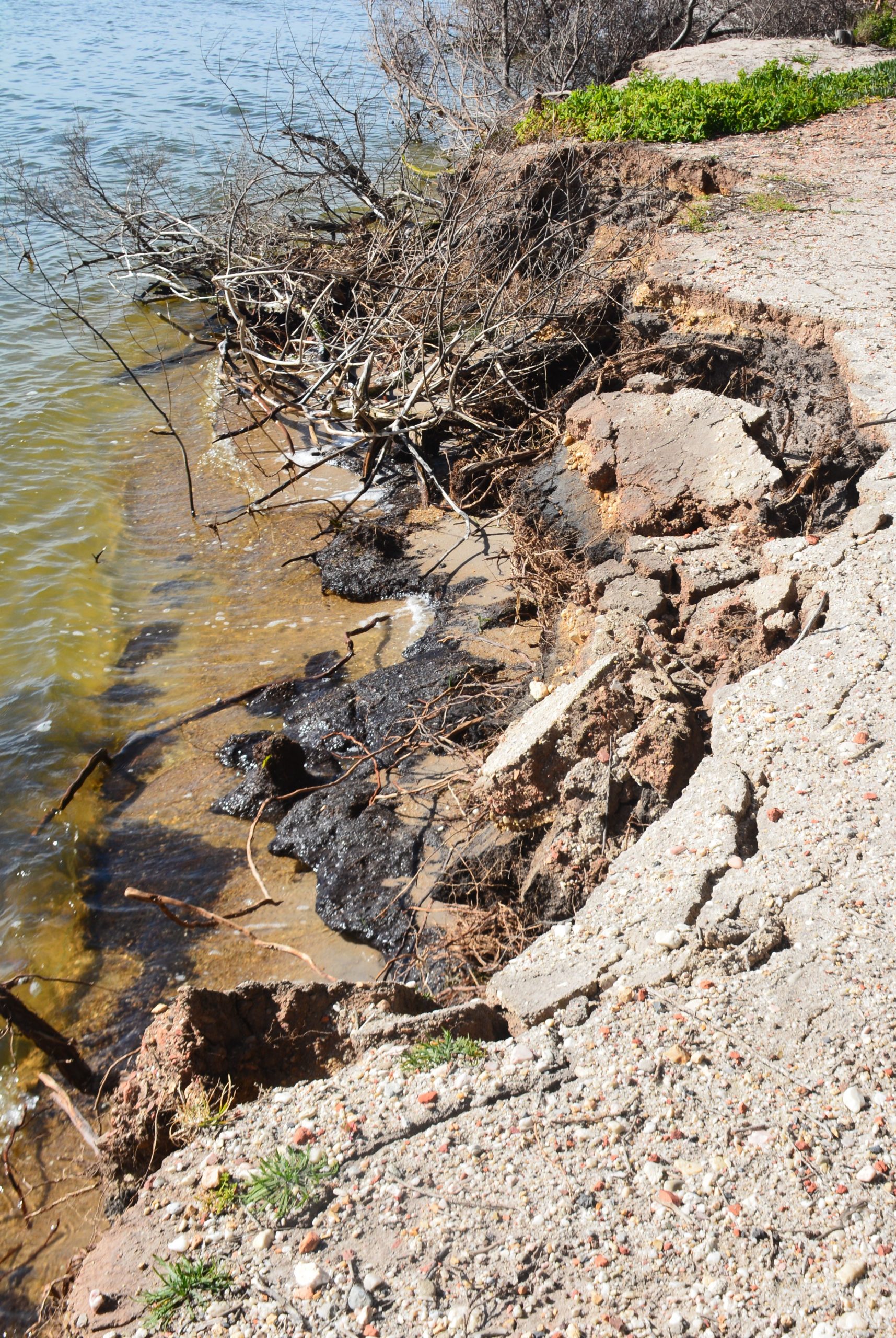 GIPPSLAND South MLA Danny O'Brien, has again called on the state government to work with the Loch Sport community to deliver solutions to ongoing erosion of the Lake Victoria foreshore.
He has called on Energy, Environment and Climate Change Minister Lily D'Ambrosio to deliver a solution to what is an ongoing problem.
"I raised this issue when I was first elected five years ago and took it up with the government again during the middle of 2020 as high winds exacerbated the existing erosion problem in the Seagull Drive area," he said.
"We have actually seen the banks completely undercut, trees fall into the lake and the walking path in this part of the foreshore cut off."
Mr O'Brien said while it was pleasing there was some funding to relocate and renovate the walking track, this is just a "Band Aid solution".
"We need the government to provide the funds necessary to ameliorate erosion in the area as has been done elsewhere along the lake," he said.
"We have seen the installation of groynes further along the foreshore that has improved the situation there, but I am open to the advice of experts as to what the best engineering solution is."
Mr O'Brien said he had been approached by residents and holiday home owners who were alarmed at the increasing erosion.
"I've heard from people who say they have lost up to four metres of beach over the last few years and I've previously spoken with the foreshore committee of management which was concerned at the increase in erosion throughout 2020.

"If we don't act on this soon it will only get worse, with the potential to impact on private land and ultimately private housing.
"I am keen to work with the government and I look forward to the minister soon providing the necessary finances to deliver a permanent solution."