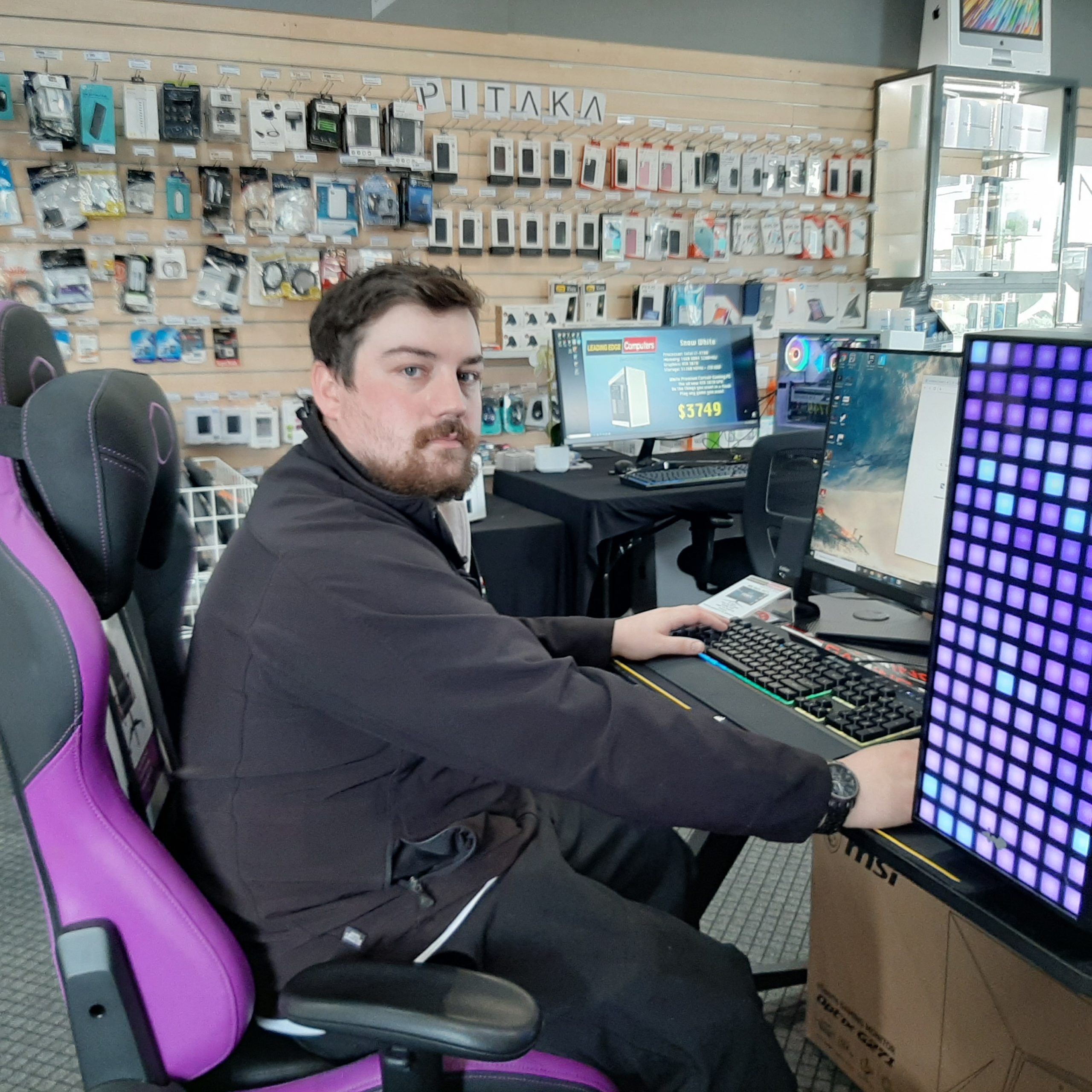 INFORMATION technology experts are warning Wellington Shire residents to be wary of emailbased cyber attacks or telephone scammers posing as reputable businesses after a surge in complaints in recent months.
In some cases, Gippsland residents have been tricked out of thousands of dollars by unwittingly providing information or giving scammers remote access to their devices.
Raymond St, Sale, retailer Harvey Norman is aware of a scam targeting customers, where people are offered a 'unique bonus offers' and prompted to click a link to redeem a discount code.
Director Justin Whitehead said it was important to be aware of fraudsters using the names of well-known retailers, such as Harvey Norman, to request personal or financial information or direct them to fake websites that appeared to be linked to a retailer.
Harvey Norman would never ask for customers' personal or banking details in unsolicited communications.
A Sale woman who was recently tricked into downloading a program that infected her computer, said she was advised to do so by a caller she believed was from Telstra.
The woman said the caller was professional and polite, and she had no reason to think he was not who he claimed to be.
She also emailed the caller a photo of her driver's licence, before realising her mistake and taking her computer to a specialist for virus removal and notifying her bank.
Tyler Hallett from Leading Edge Computers in Sale said he was alarmed by the number of number of people being fooled into providing private information to scammers, or being tricked into downloading infected material on to their computers.
"In recent months our store alone has seen at least one person a day asking for their computers to be 'cleaned', after falling victim to a scam," he said.
"That's a lot more than last year, when we would get two to three people a week who had been scammed."
Mr Hallett said one scam involved a called telling the victim their computer was infected and asking them to download TeamViewer or similar remote access software so it could be fixed.
This then provides the caller with easy access to their device and personal information.
These types of scams are becoming more frequent, he said, as scammers take advantage of new technology to gain access to personal information.
According to Scamwatch, almost 71 per cent of these types of scams occur over the phone, with email coming a distant second at 10.3 per cent.
The watchdog says scammers will likely claim to be a staff member of a large, familiar telecommunications or software companies – names like Microsoft, Telstra and NBN are commonly used – or they may claim to be providing technical support on behalf of a phone and internet provider.
Mr Hallett said banks usually kept an eye out for fraudulent or suspicious activity on accounts, but it wasn't always enough.
"These scammers might target 500 people a day and get one who falls for it, but they only need one person," he said.
"My advice is to never open anything on a computer unless you know for certain what it is and who is calling, and never make changes on a computer when instructed to by a caller."
The Australian Competition and Consumer Watchdog say scammers are increasingly catching out people by impersonating well-known businesses or the police so they can get access to computers and steal money or banking information.
The watchdog is receiving a significant spike in remote access scams, with Australians losing $4.8 million to remote access scams in 2019.
An ACCC spokesperson said people should be wary of unsolicited phone calls, warning legitimate businesses would not ask for confidential information over the phone or email.
Scamwatch, which is run by the ACCC, says there are simple steps to avoid being scammed:
Scamwatch provides more information here on ways to protect against remote-access scams at nbnco.com.au/blog/the-nbn-project/ protecting-against-remote-access-scams