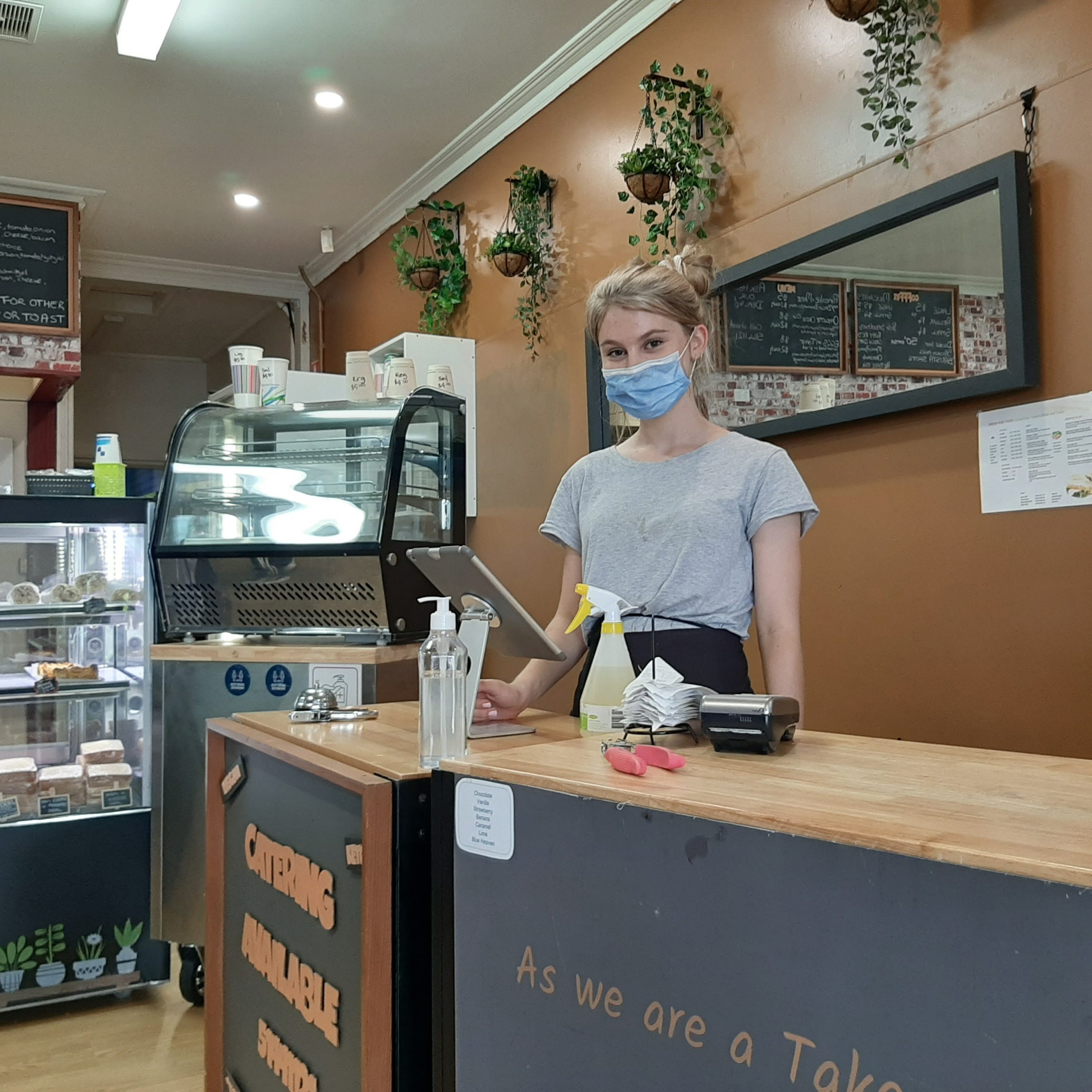 Liz Bell
FRIDAY'S shock announcement that the state was going into a five-day lockdown to head off a potential third wave of COVID-19 infections has stunned local businesses, many who have not yet recovered financially from last year's lockdowns.
As Melburnians began racing out of the city within hours of the announcement, businesses were left scrambling to make allowances for the snap restrictions on movement and social interactions.
Sale café owner Carol Miller said she understood the need for swift action after the infectious UK-virus escaped from hotel quarantine, but she struggled to accept that the systems in place had failed again.
"It is frustrating to think that, really, this all could have been avoided," she said.
Her business, like many others, will have to bear the cost of not having dine-in customers and the logistical pain of having to rejig staff rosters and change orders.
But there's also the emotional pain of dealing with the uncertainty and the ensuing chaos.
"Yes, this will cost us money, but it's also really stressful; I've just employed a couple of people only to have to tell them not to come in," she said.
"But, as bad as it is, we think are lucky – there are so many businesses that will be worse off."
Some businesses are facing crippling costs as a result of the timing of the lockdown, with the Valentine's Day weekend always huge for restaurants and caterers.
One well known local restaurant and venue told the Gippsland Times it was looking at a refund bill of more than $30,000 for a week of cancelled bookings, including a wedding on Saturday.
For a few others, thankfully it hasn't been quite as painful.
The new owner of Jen's Flowers, Lauren Connors, said Friday's announcement brought on a "panic buying" response that resulted in the shop selling out of its large supply of Valentine's Day red roses within hours.
"We had about 90 bunches of them still available for people who hadn't pre-ordered, but they just went," she said.
Although the shop had to close its doors to customers when the lockdown kicked in, Ms Connors said she and her staff were "flat out" all weekend with contactless pick-ups and creating alternative floral arrangements.
"The only thing we didn't get is the walk-in customers who like to visualise the flowers and hand pick some for an arrangement – but otherwise it's business as usual," she said.