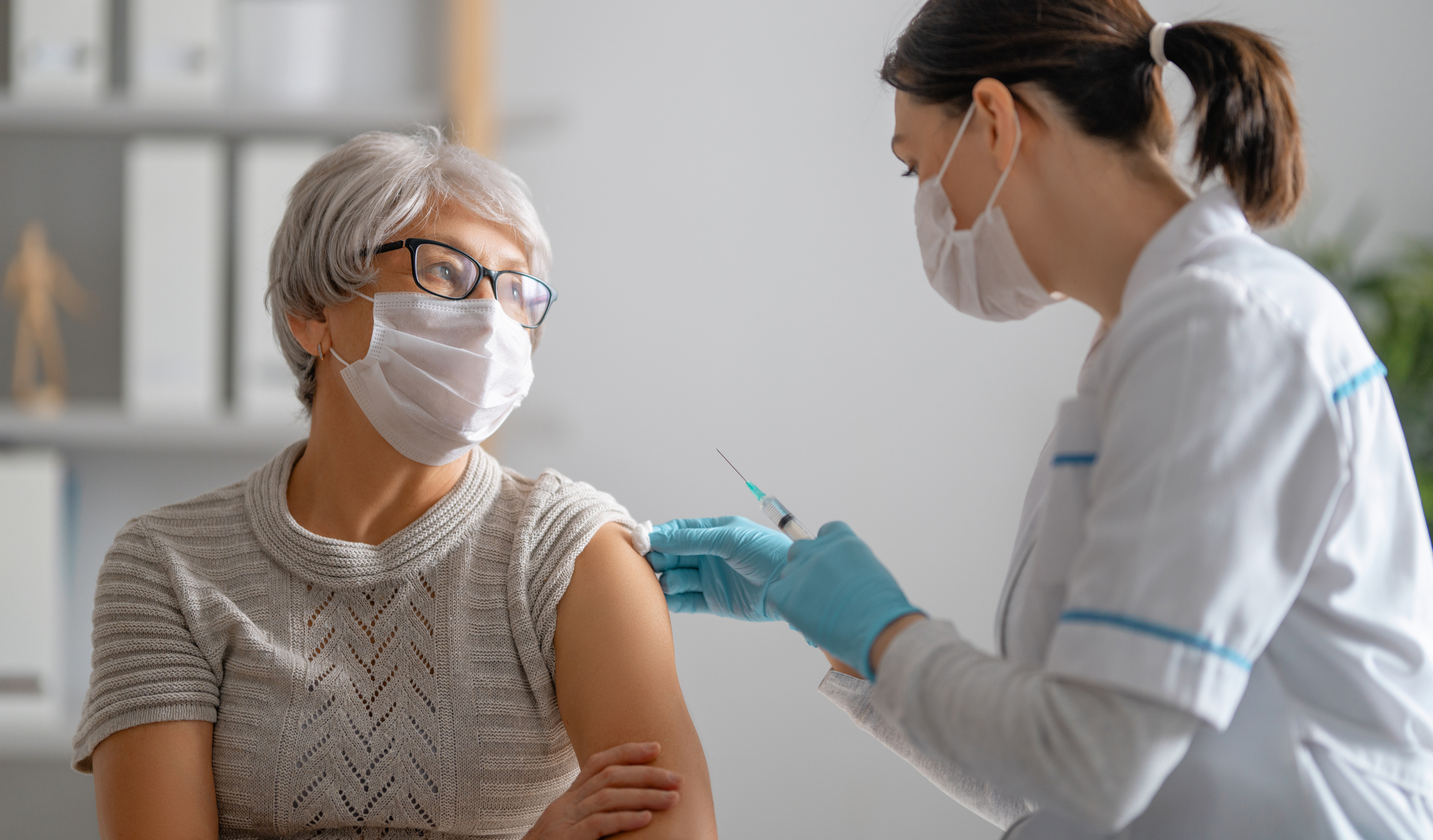 Liz Bell
FOLLOWING the arrival of the Pfizer vaccine in Australia, 80,000 doses were expected to be released across the country on Monday.
An 84-year old World War 2 survivor, Jane Malysiak, was the first to receive a COVID vaccination in Australia on Sunday, ahead of the beginning of the nation's official vaccine rollout on Monday.
Prime Minister Scott Morrison also received the vaccine on Sunday.
While Latrobe Regional Hospital has been selected as the local hub for the first Pfizer vaccine rollout, it is expected to be available at regional hospitals, including Sale and Bairnsdale.
A Central Gippsland Health spokesperson said there had been a "good response" from general practices in the region to administer the second vaccine, the AstraZeneca, due to arrive in March, but that more details about that rollout were still being sought from the Victorian Health Department.
AstraZeneca will be delivered to suitable general practices, respiratory clinics, vaccination clinics and Aboriginal Controlled Health Services.
Dr Yousuf Ahmad from the Wellington Respiratory Clinic in Sale said the clinic had submitted an expression of interest to administer that vaccine, but didn't expect to receive confirmation until March.
A total 50,000 doses of the newly-arrived Pfizer vaccine are currently being distributed to states and territories to vaccinate frontline quarantine and health workers, while 30,000 doses will go to aged care and disability care residents and workers.
Emergency Management Minister David Littleproud said the arrival of the vaccine had involved a collaboration of agencies and departments, including the Department or Agriculture, Water and the Environment, and the Health Department, which had played "an important role in facilitating the importation of the essential Pfizer COVID-19 vaccines into Australia".
Mr Litteproud said his department had played an important role in managing biosecurity risks posed by imported products, including human therapeutics such as vaccines.
"The first of many consignments arrived in Australia on Monday [last week]," he said.
"These vaccines will very soon be available to our vulnerable community members and frontline officers," Mr Littleproud said.
"In partnership with the Department of Health, we ensure that imported therapeutics such as these vaccines will not cause harm to humans, animals or the environment.
"While these COVID-19 vaccines have been assessed as safe, it is important that all imported therapeutics meet the strict requirements of the Australian government.
"My department has ensured that companies such as Pfizer are well informed about what they'll need to do when importing these valuable vaccines."
Mr Littleproud said in close collaboration with other border agencies, every effort was being made to ensure that there were no delays at the border for the vaccines.
"The urgency and volume of these imports have combined to make for an unprecedented collaborative effort at the border," he said.
"As a result of this important work, Australians can be assured of the quality of imported vaccines."
A spokesperson from the federal Health Department said an additional vaccine workforce had been stood up to support the delivery of Australia's COVID-19 vaccination program.
The workforce will help support and supplement existing services and assist in outreach in areas such as aged care, remote and Aboriginal and Torres Strait Islander communities working with existing providers.
They will also partner with peak organisations and other providers to assist in administering the vaccine to harder-to-reach populations.
The government has also secured 53.8 million AstraZeneca vaccine doses (the vaccine approved by the Therapeutic Goods Administration last week), and, pending approval by the TGA, 51 million doses of the Novavax vaccine.
The federal government says each is sufficient to vaccinate every Australian who chooses to be vaccinated in 2021.
AstraZeneca has been approved to immunise people 18 years and older, and requires two separate doses.
The Pfizer vaccine has been approved for people 16 years and older, also requiring two doses.
Novavax has not yet been approved for use in Australia.
The Australian government has a target of vaccinating all Australian adults who wish to be vaccinated by the end of October.