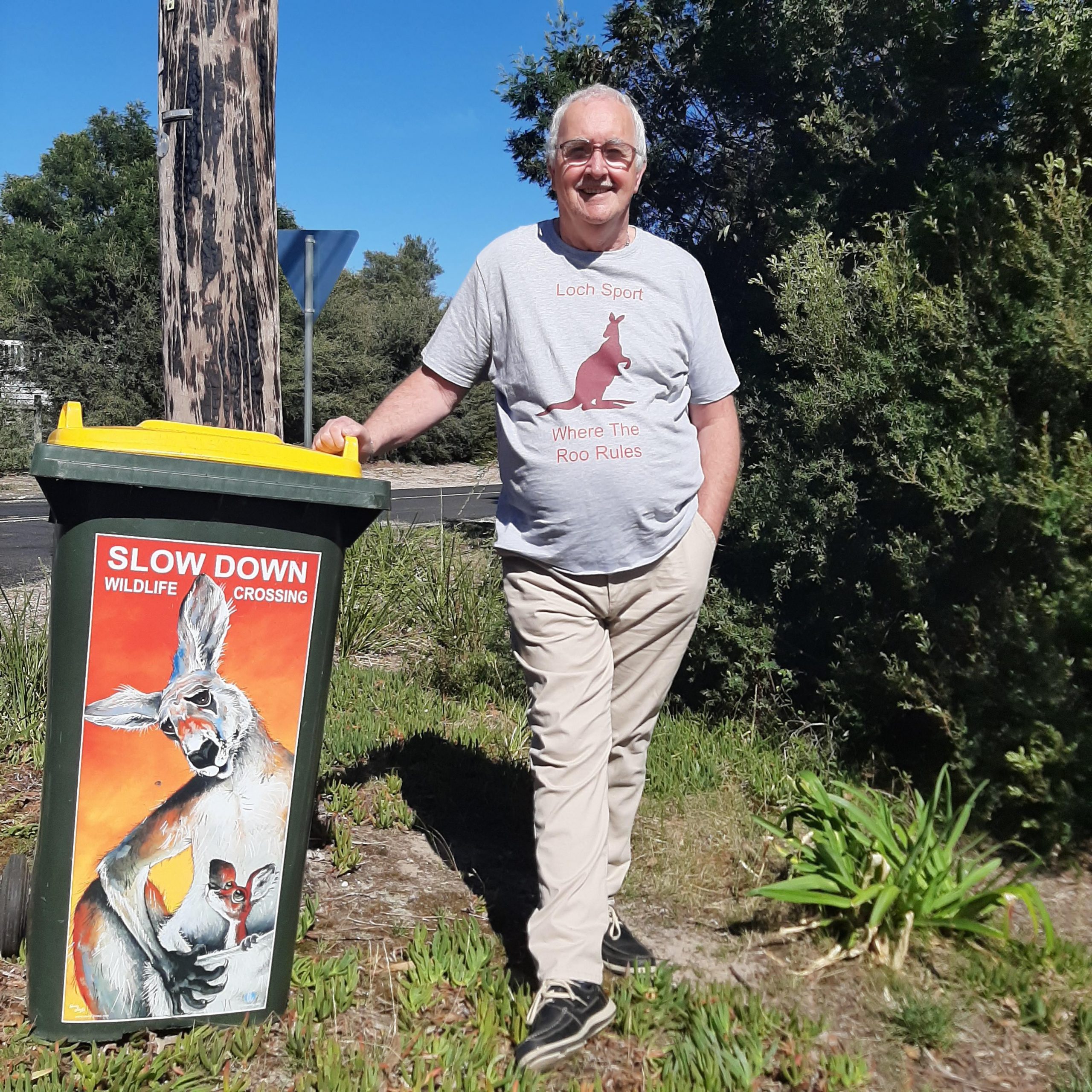 KANGAROO sightings in Loch Sport are not a new thing, but some new hoppers around town are grabbing motorists' attention.
Pictures of a cute mother kangaroo and her young joey now adorn dozens of wheelie bins around Loch Sport, thanks to passionate wildlife lover David Kiely, who wanted to remind drivers to slow down on roads.
Mr Kiely came up with the wheelie bin sticker idea after seeing something similar in Western Australia, and approached a print company to come up with a design that included the words "Slow Down Wildlife Crossing".
Word quickly spread, and before long the retiree was taking orders from all over town, and beyond.
"I really just did it for myself, but then other people saw it and I started getting requests," he said.
"I've now sold more than 60 and already have orders for a new design featuring a koala."
After moving to Loch Sport two years ago, Mr Kiely instantly fell in love with the local wildlife and the natural environment.
"It is terrible to see the kangaroos getting killed on the roads, so I just thought it was a gentler reminder to slow down," he said.
The bin stickers are a not-for-profit venture, with all the money going into making the stickers, which includes paying royalties to the artist who designed the colourful images.
People who want stickers can email davidkiely111@gmail.com.