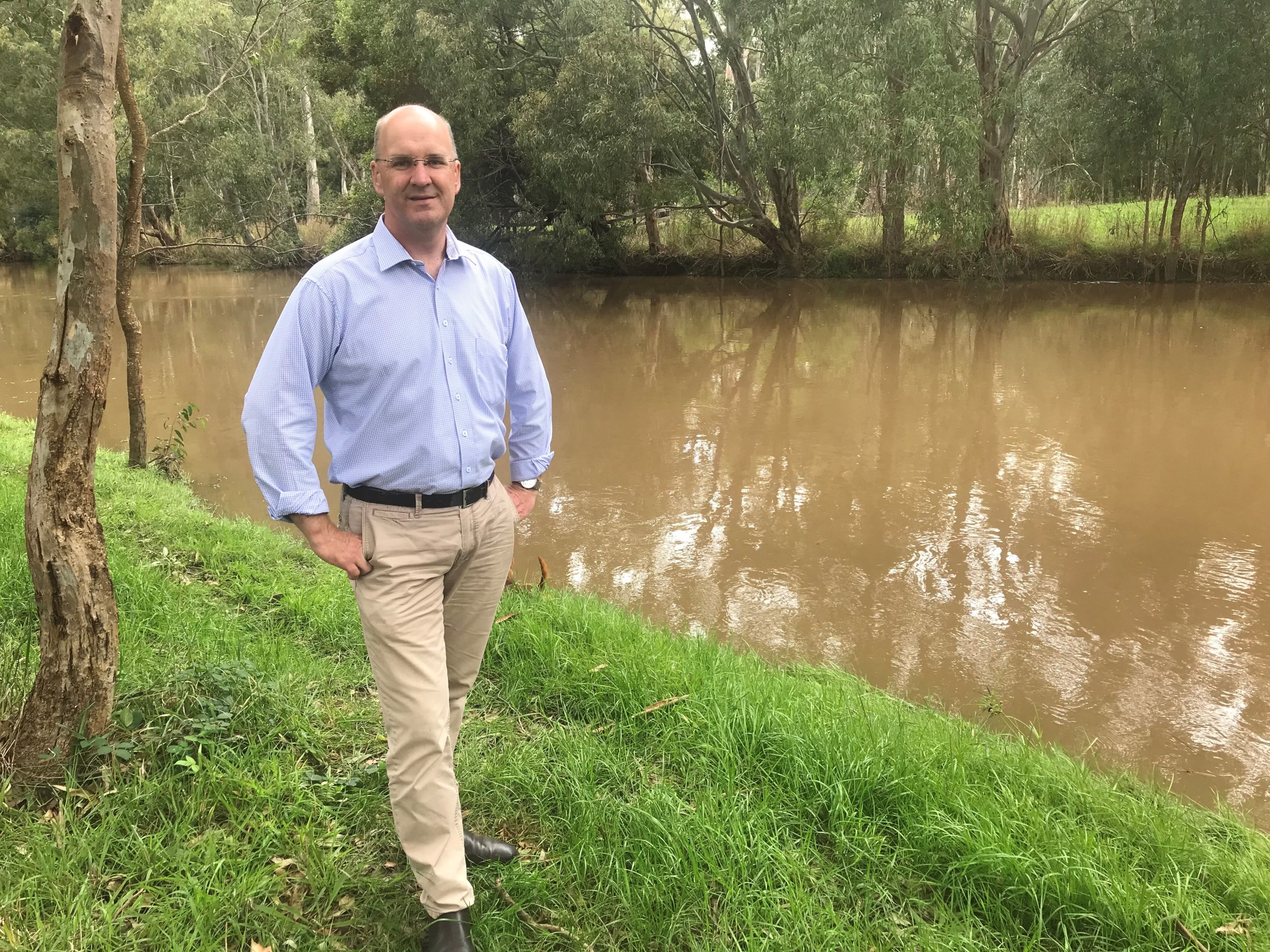 FARMERS, fishers, campers and outdoor enthusiasts are being urged to have their say on proposed regulations to govern recreational activity on Crown land with river frontage and grazing licences.
In 2018, the government committed to guarantee access to fishing and camping on Crown land which has grazing licences and water frontage.
To enable the implementation of this commitment, parliament recently passed amendments to the Land Act 1958 to remove the prohibition of camping on licensed river frontages.
To support the changes, the government says it will create consistent regulations for these licensed areas.
The public is already able to lawfully access licensed river frontages for recreation such as fishing, hiking and picnicking.
The government says consistency will help allow recreational users better understand what can and cannot occur when accessing these areas.
The Department of Environment, Land, Water and Planning has drafted proposed regulations to govern the recreational use of Crown land that has grazing licences and water frontage.
The changes will allow for camping in appropriate areas from September 1, with consultation open until April 19.
The regulations governing the use of the land for camping will be enforced by Victorian Fisheries Authority authorised officers, which the government says will ensure protections for licensees, livestock, the environment, and recreational users are upheld.
Fishing and Boating Minister Melissa Horne said the public had a right to enjoy public land.
"With these changes, campers will be welcome to use Crown land with water frontage free and in harmony with licensees and the environment – the same way that currently occurs in state forests," she said.
"The land is already available to use for a range of recreational activities including fishing, but the addition of camping will mean more opportunities for families to enjoy the great outdoors and camp free at more spots."
Energy, Environment and Climate Change Minister Lily D'Ambrosio said DELWP would be developing the draft regulations with the views of the community and the best outcomes for the environment and licensees in mind.
But Victoria Farmers Federation president Emma Germano said it was unacceptable the government had ignored the real fears of landholders and the farming community.
"There's no stopping campers from settling in for up to 28 days as little as 100 metres from your home on licensed water frontage," she said.
"It's safe to say by then many would have overstayed their welcome.
"It's a no-brainer that if camping is to be allowed on grazing licences, then dogs should not be allowed.
"Every livestock farmer knows the very presence of dogs will be smelt and seen by stock, causing disruption and limiting their access to water."
The VFF is advocating farmers should have the right to clearly mark the boundary between private and public land to manage their properties.
Gippsland South MLA Danny O'Brien is encouraged Gippsland landholders to have their say on the new regulations.
"(The state opposition) have genuine concerns about what may occur given the opportunity for camping on Crown land where farmers are undertaking their legitimate activities," he said.
"I've certainly been contacted by a number of licensees who have been alarmed at the prospect of biosecurity breaches, rubbish dumping, and antisocial behaviour and destruction of fences and other property to occur.
"The reality is this law has now been passed and the regulations are the best opportunity for farmers to have their say."
Victoria's peak recreational fishing peak body, VRFish, is also encouraging recreational fishers to have their say on the proposed regulations that legislate camping on licenced Crown land water frontages.
VRFish chairman, Rob Loats, said the proposed regulations would allow recreational fishers to soon camp alongside waterways while fishing with their friends and family.
"We are confident that the final regulations can meet our needs as recreational fishers as well as balancing the needs of other stakeholders including licence holders, farmers and local communities and the environment," he said.
VRFish will play a lead role in supporting recreational fishers to act responsibly and meet proposed obligations on Crown land through the development of a code of practice.
"The new laws that permit camping have also generated overdue clarity that Crown land water frontages are public land," Mr Loats said.
"The process has identified that many river access points, including roads, have been illegally closed off to the public by stealth over decades and needs to be rectified."
The proposed regulations to legislate camping on Crown land water frontages are open for public comment until April 19. Final regulations are planned to come in effect from September.
Feedback on the proposed regulations can be provided online at www.engage.vic.gov.au/regulated-watercourse-land-regulations, by emailing public.land@delwp.vic.gov.au or writing to Land Management Policy Division, DELWP, PO Box 500, East Melbourne VIC 8002.