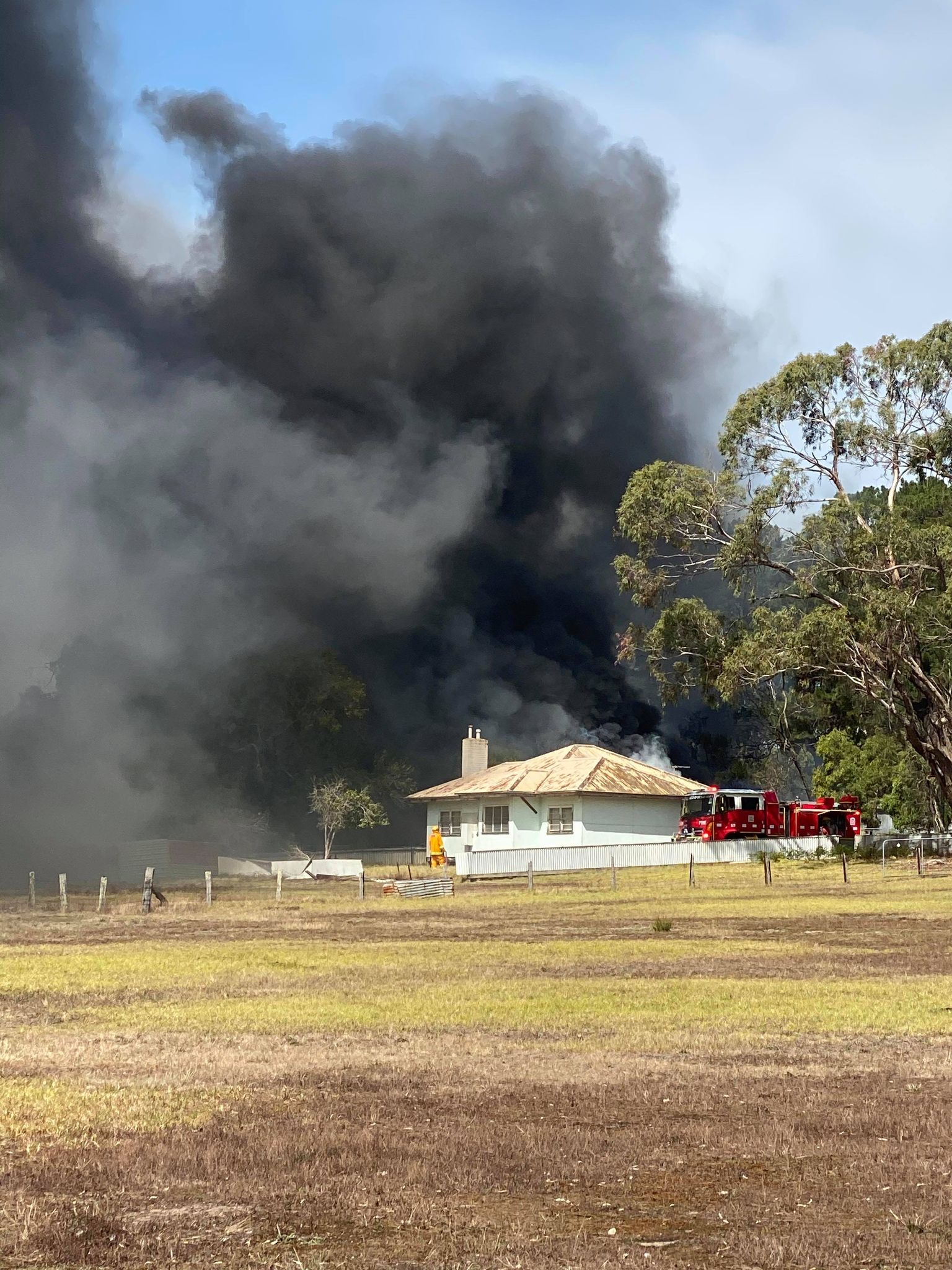 IT took fire emergency services about two hours to contain a large shed fire that threatened neighbouring properties in Hobsons Rd, Longford, on Thursday.
Nineteen CFA units responded to reports of the structure fire at 1.40pm, arriving on scene to find the shed fully engulfed and at risk of spreading to nearby structures.
The shed, which was around 60 metres long, contained several vehicles.
A CFA spokesperson said crews contained the fire at 3.40pm and stopped it from spreading to other buildings, as well as bush and scrub.
Crews remained on scene for two to three hours conducting salvage and blacking-out operations.
The fire broke out just before school pick up time, and the Longford community was advised to exercise caution when driving because of smoke.
Nearby residents were advised to close doors and windows to prevent smoke entering houses, however, the CFA spokesperson said there was no immediate threat to the community.