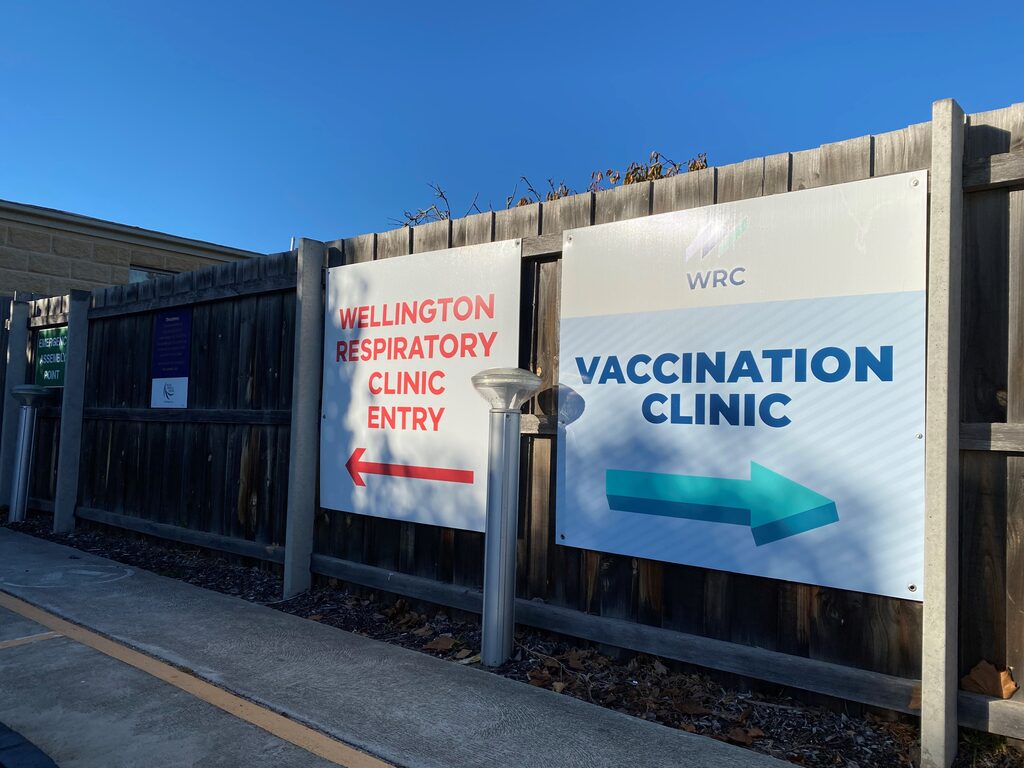 Liz Bell
THE rapidly increasing cluster of COVID-19 cases being detected across Melbourne has jolted Gippslanders into vaccination frenzy.
On Monday morning, there were 54 recorded active COVID-19 cases in Victoria.
GP clinics and respiratory centres across Wellington Shire are reporting a sudden jump in people wanting to be vaccinated, following the outbreak.
Wellington Respiratory Clinic's vaccination clinic, which can vaccinate up to 300 people a day, has been flooded with calls from people wanting the jab, and by Friday was booked up well into this week.
Clinic director Dr Yousuf Ahmad said vaccination and testing numbers had more than doubled since news of the latest Melbourne-based outbreak, with Wellington Respiratory Clinic (which does testing) and the new vaccination clinic now opening on weekends.
Dr Ahmad said last week the clinic had also seen an increase in people coming from outside the shire, as Melburnians began scrambling to escape the city once lockdown was imminent.
It's been a similar scene at Clocktower Medical Centre, where a spokesperson said vaccination bookings were being snapped up by those previously hesitant, as the threat of further outbreaks and extended lockdowns loomed.
Clocktower Medical practice manager Caroline Driscoll said the Melbourne-based COVID-19 outbreak had scared people into reality.
"I think complacency had set in, particularly up here where we haven't really seen the virus, but what's happening now is making people realise that this is not over, it is still a fragile situation and vaccination is essential," she said.
Prior to the latest Melbourne outbreak, the centre was able to vaccinate as many as 200 patients per week, despite low demand.
But as fear of an outbreak grips regional Victoria, demand is rising and the centre's stocks have been increased to cater for up to 300.
Ms Driscoll said while it was good to see the community act responsibly and seek vaccination, misinformation about risks and eligibility was causing delays.
"People have got it in their minds that there is a choice of vaccine, but the government guidelines are clear; only AstraZeneca is available for people aged over 50, unless they meet special criteria," she said.
"Because of misinformation, we have been getting people asking for Pfizer instead of AstraZeneca but we can't give that here, and people need to get advice from their doctor."
Although vaccination is not yet available at pharmacies, Sale's Findlay and Weymouth Amcal Pharmacy director Darren Richards said the chemist had been through the tender process and expected to learn which pharmacies would be part of the rollout within two weeks.
Last week, a new COVID-19 vaccine community clinic opened at the Gippsland Regional Sports Complex in Cobains Rd, Sale, with capacity to vaccinate up to 200 to 300 per day.
The clinic is offering Pfeizer and AstraZeneca vaccines for those eligible.
To book a spot, phone 1800 675 398.