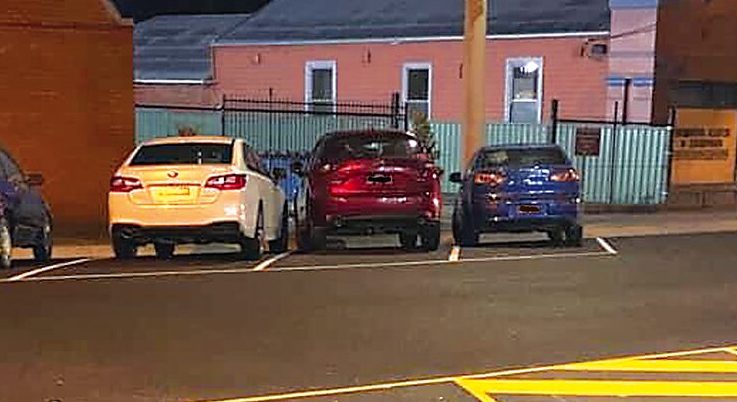 NEW car parks installed in front of Maffra's post office have been repainted, after proving far too snug for local residents.
The car parks, marked up this week in Pearson St, quickly attracted criticism for their impractical sizing — particularly given the average vehicle size of the farming community is larger than most.
Less than a week after they were painted, Wellington Shire Council widened the lines on Wednesday afternoon, at the expense of one park.
The council's general manager of built and natural environment Chris Hastie said after an inspection, council "commenced a process to improve the parking widths in this location to be more in line with community expectations".
Mr Hastie added the original parking space sizes were compliant.
Discussion on the initial markings quickly gained traction online with universal disapproval from the Maffra community, and multiple customer action request forms were lodged with the council within days of being painted.
Maffra resident Jaz Jensen said when larger cars parked in the original spaces, they wouldn't have been able to open their doors properly.
"If you have a car capsule, I'm sure you would have a lot of trouble with two bigger cars side by side," she said.
"I feel that having such a tight squeeze could make it difficult for elderly and disabled people who can't find a disabled car park.
"I couldn't imagine my grandpa is nearly 92, able to get out, get his walking stick out and manoeuvre between the lines."
The parks discussion also dredged up other local areas of concern in the town, such as narrow car parks at Cameron Sporting Complex and Maffra Memorial Hall.