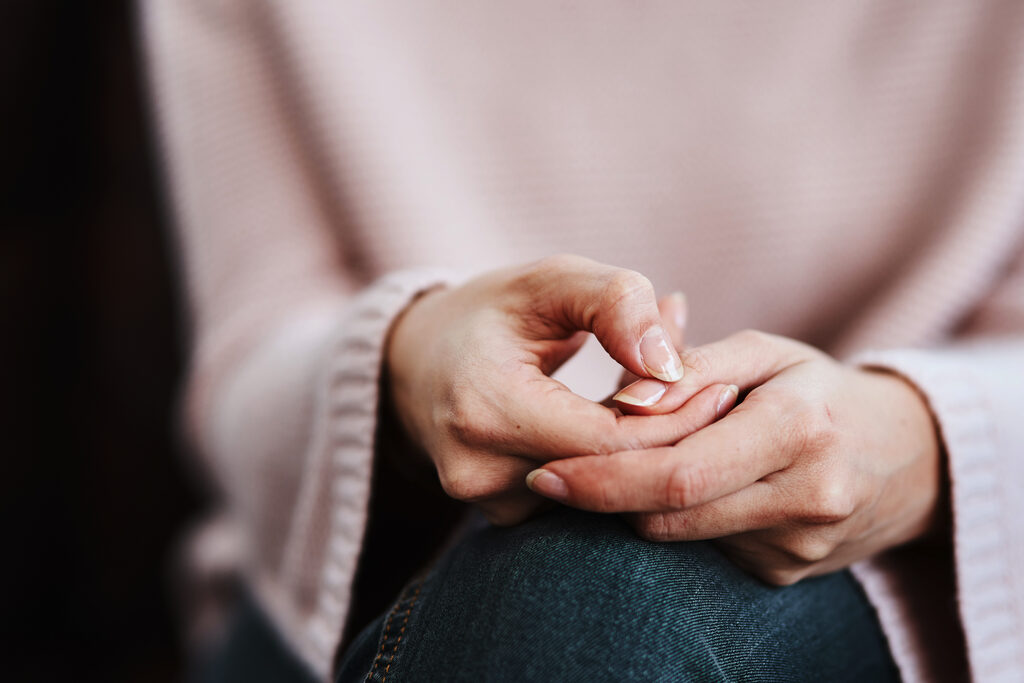 Liz Bell
Wellington Shire now has the highest family violence-related police call-out figures in Victoria, ahead of Latrobe Valley and East Gippsland per capita, according to Crime Statistics Victoria data to December 2020.
And the figures are rising, with the latest data showing that family violence incidents in the shire jumped by 1.6 per cent to 1407 to year ending March 2021.
Research shows that reports of domestic abuse and family violence have increased around the world since the implementation of COVID restrictions, as isolation — paired with psychological and financial stress and substance abuse — triggers aggression and family discord.
In Victoria, one in five criminal offences were family violence-related in the year ending March 31, 2021.
Local service providers are feeling the strain, with the demand for services at its highest level ever.
Gippsland-based Quantum Support Services, which offers support for people experiencing family violence, said the rise in family violence showed that more targeted education and support was needed.
The service has experienced a rapid demand for services and increasing complexity and severity of violence during Victoria's lockdowns, with many women seeking help for the first time.
Quantum executive director Cindy Pullar said the demand for services was continuing to rise now that restrictions were being lifted, as more family violence victim-survivors were reaching out for help.
"This trend will likely continue to rise past the pandemic," she predicted.
Data from the Australian Institute of Criminology shows a 42 per cent increase in the number of first time cases being reported in Victoria since the outbreak of the pandemic, and a 40 per cent increase in women seeking services for emergency assistance.
Other data shows that Google searches on family violence have increased by 75 per cent, with reporting of a 200 per cent increase in urgent applications to the Family Court.
Ms Pullar said more advocacy was needed to bring about improved visibility of services for remote and outlying areas, as most were only available in larger towns and cities.
"If you can't see the services, you can't reach out," she said.
"We need to work toward more access points."
The welfare service is also calling for more funding for in-agency staffing in larger areas like Gippsland, and more safe housing options in Gippsland to stop the need for women and children at ongoing risk to choose between to remain in a violent home or being caught in a system where they are waiting for secure housing.
According to federal government figures, 23 per cent of women in regional Australia experience intimate partner violence, compared to 15 per cent in the city, with crisis accommodation shelters in most of regional Australia unable to meet demand.
Ms Pullar said the drivers of family violence were "power, control and coercion", with a majority of cases relating to gendered violence and psychological and emotional behaviours used to instil fear and exert power in the relationship.
Perpetrators may limit access to money, isolate a person from social and support networks and monitor communication.
"More education is needed across the wider community on how to identify family violence and coercive control in relationships and what to do," she said.
Meanwhile, as part of a suite of services and supports to tackle family violence locally, a new family violence support website will launch this month.
The website will assist the Gippsland community to find family violence supports in local government areas, and will support providers and practitioners to access resources, training and information.
It has been produced by the Gippsland Family Violence Alliance, a partnership of 31 Gippsland agencies working to support victim-survivors and those who use violence in the home.
The agencies work in areas that cover a range of factors contributing to family violence, including mental health services, alcohol and other drug services, family services, legal services, child protection, housing and homelessness.
The Gippsland Family Violence Alliance was created in 2006, after the Parliamentary Inquiry to Family Violence.
It aims to provide regional leadership and works with Family Safety Victoria to implement the 227 reforms that came from the 2016 Royal Commission into Family Violence.
The website also provides information about family violence, resources to download or order and also statistics for Gippsland.
It will provide an opportunity for those who work in the field to connect, find resources, access training and find up-to-date information.
Ms Pullar said the Gippsland Family Violence Alliance had existed for 15 years, and while "faces around the table had changed" the passion and commitment of all partner organisations had remained strong.
"The website will open the dialogue external to the existing Gippsland Family Violence Alliance members," she said.
"For the first time community can see what we are all advocating for and seeking to improve for Gippsland."
Ms Pullar said people would be able to access resources and information in one place and provide input.
Jamie Williamson, chief executive of the Gippsland and East Gippsland Aboriginal Co-opt and deputy chair of the Gippsland Family Violence Alliance, said family violence was non-discriminatory and affected everyone in one way or another.
The website will launch this Thursday.
There is support available for those looking for help.
Safe Steps Family Violence Response Centre provides a help service for women experiencing violence and abuse from a partner or ex-partner, another family member or someone close to them. Phone 1800 015 188 (available 24 hours, 7 days a week).
The Domestic Violence Resource Centre Victoria provides information on local support services. Phone (03) 9486 9866 (Monday – Friday, 9am until 5pm).
1800 RESPECT is a free, national sexual assault, domestic violence counselling helpline. Phone 1800 737 732 (available 24 hours, 7 days a week).
Men's Referral Service is a confidential and anonymous helpline for men who want to stop their violent or abusive behaviour toward family members. Phone 1300 766 491.
In someone is in immediate danger, phone 000.