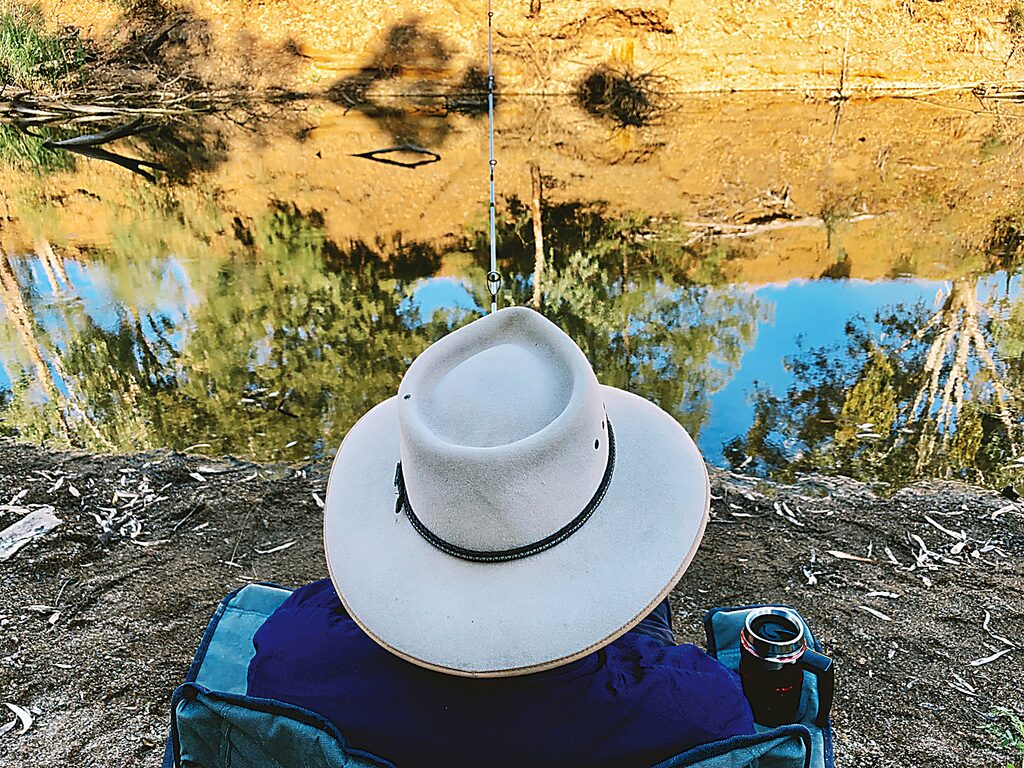 Farmers have been given more information about new waterfront crown land camping laws, which include no firewood collection, only gun dogs allowed and campers can only stay half the number of nights than originally announced.
In a document released last week, the Department of Environment, Land, Water and Planning confirmed some changes to the draft regulations, which it hoped would address some of the landholders' concerns.
Campers can stay at one site for 14 days, but cannot camp within 20 metres of a river or within 200m of a home.
Campers cannot enter or cross private land without permission, they must leave any gate as found and cannot interfere with or disturb livestock.
Portable toilets must be at least 50m from the waterway (and not on private property), and if not disposed of in a portable toilet, human waste and toilet paper must be buried more than 100m from the waterway (again, not on private property).
Soaps and detergents cannot be used within 50m of a watercourse.
Campers must take rubbish and belongings on departure, and while campfires will be permitted in some designated areas (campers must check the rules for each area), firewood collection is prohibited and campers cannot cut, fell, pick, damage or destroy vegetation — alive or dead.
The controversial new laws were introduced by the Victorian government to increase public access to recreational fishing spots, initially announced as allowing camping along 17,000 kilometres of river frontages, some of which are licensed to farmers for grazing.
When the draft regulations were announced, landholders criticised the proposed laws, which in some instances, would void farmers' insurance policies given the risk of biosecurity hazards, pollution and fire.
More than 1100 submissions were received during consultation on the draft regulations.
Last month, the government announced only 27 licensed water frontage sites were being assessed for suitability, with "hundreds to follow".
There were no pilot sites announced for Gippsland.
Following last week's clarification around the new laws, the Victorian Farmers Federation slammed the government's "disrespect" to farmers, claiming they were "shut out of the camping site assessment process and will ultimately pay the price as a result".
The federation's president, Emma Germano, said while farmers with licences affected by the 27 pilot sites had been notified an assessment was taking place, they were not being consulted in the assessment.
"Currently licence holders are only being notified that an assessment is taking place on their licensed frontage," she said.
"This needs to change.
"How can the impacts be assessed without speaking to the impacted farmer?
"No one knows the land better than farmers who have live and work on it every day.
"It's a no-brainer to involve farmers in this process.
"Campers interacting with farm businesses is just an accident waiting to happen.
"As much as it burdens farmers, there is also a genuine concern for those camping in areas where it's just not appropriate, and dangerous to pitch a tent.
"Farmers who will have to deal with the campfire that gets away, the spooked stock, gates left open and God-forbid a serious injury or death.
"These are not cases of if, but when.
"Unfortunately the notion of free camping doesn't exist, and farmers will be the ones left out of pocket dealing with issues such as broken gates and wrecked fences."
Ms Germano said some risks could be managed if a registration system was implemented.
"Minister D'Ambrosio has conceded a registration system will be implemented, so why does her own department continue to create confusion by contradicting this?" she asked.
"This would allow farmers to manage risks associated with their business, included access of stock to river frontages, and for emergency services to manage fire and flood risk."
The VFF intends to hold a briefing for its members and is producing information to help its members understand their rights and obligations.