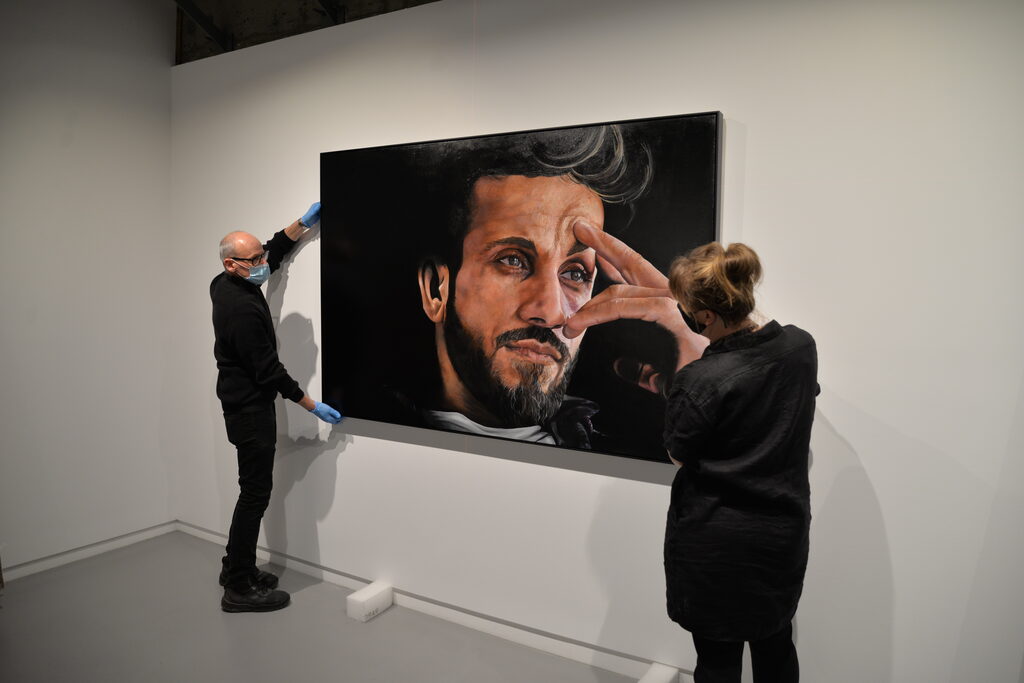 The 52 portraits which make up the Archibald Prize 2021 exhibition have arrived at Gippsland Art Gallery in Sale ahead of Friday's much-anticipated opening.
Promotional banners went up across Sale last week and Gippsland Art Gallery staff are busy unpacking and hanging the portraits in readiness for them to go on display to the public.
The Archibald Prize will run from this Friday, October 8, until Sunday, November 21.
With Melbourne still locked down, the gallery is encouraging locals to get their tickets early to enjoy the exhibition first without the crowds.
Also beginning this Friday, a range of experiences will entice visitors to immerse themselves in the vibrant arts and culture precinct at the Port of Sale.
This includes the 'Art Bar' — a pop-up space to enjoy food and drinks, which will be open on the port side of the precinct during the exhibition.
While the Art Bar will open to the public throughout the day, it will especially come alive on Friday nights from 6pm to 10pm, for Friday Up Late.
Friday Up Late will give audiences the opportunity to combine a late showing of the Archibald Prize while dining and sampling local beer and wine.
Other opportunities to expand visitors' experience at the Archibald Prize include guided tours, classes and workshops, which can all be booked when buying tickets, or separately.
The free Young Archie exhibition on Level 2 will also continue to showcase talented young local artists (see page 8 of this issue for more about that).
Tickets to the Archibald Prize 2021 in Gippsland are $17 for adults, $15 for seniors, $11 for concession (card holders and students) and $9 for children (aged 5 to 17 years).
Visit archibaldprizegippsland.com.au to book tickets and to see the calendar of events happening throughout the exhibition.