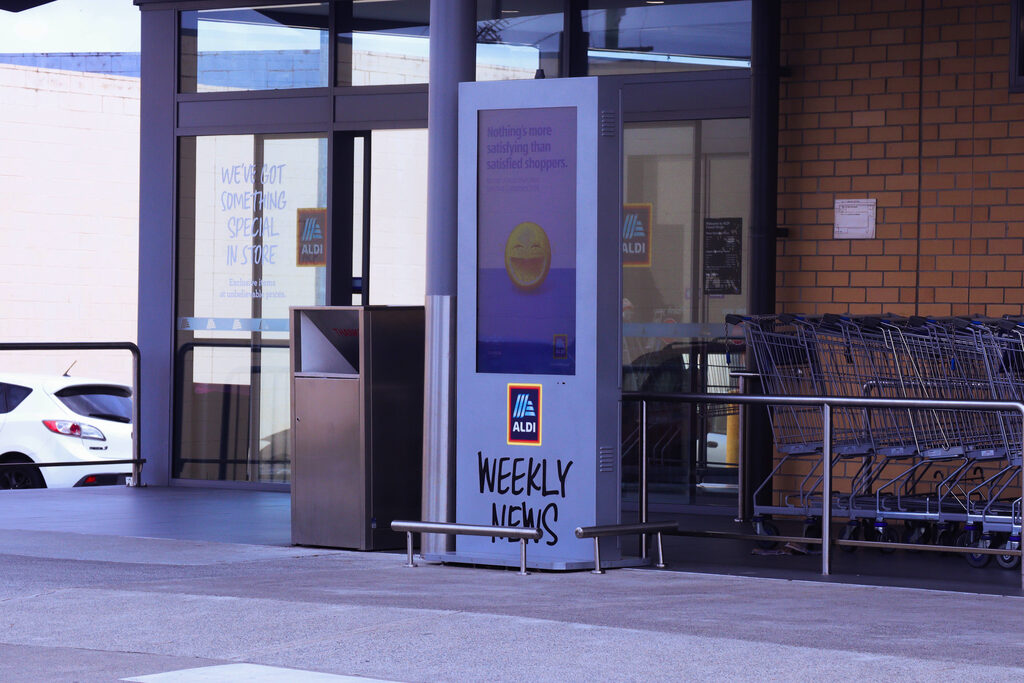 An employee at Aldi Sale has tested positive to COVID-19, and the store was an exposure site across two days last week.
A sign alerting customers to the exposure was posted in the supermarket's window today.
Those who attended the store between 3pm on Wednesday, October 20, and 8.30pm on Friday, October 22, should monitor for flu-like symptoms.
The store has completed a deep clean as precautionary measure, and has limited its opening hours because of limited staff.
The store is expected to reopen to full capacity from Saturday.
The site is yet to be officially declared a tier one, two or three exposure site by the Health Department.
If it does become classified as a tier one exposure site, fully vaccinated people will need to isolate for seven days.
Gippsland Region Public Health Unit has previously clarified in other tier one instances, when seven days has already elapsed since the exposure, double vaccinated people should get tested and isolate until they receive a negative result.
Single vaccinated or unvaccinated people will need to isolate for the full 14 day quarantine period.
The department no longer publishes tier two or three exposure sites.
The Gippsland Times has contacted Aldi for further comment.
The only listed tier one exposure site in Sale remains as Raymond St cafe Pastry and Pieces, after an employee tested positive.
Anyone who was at the store last Tuesday, October 19, between 10.30am and 4.15pm should get tested immediately.