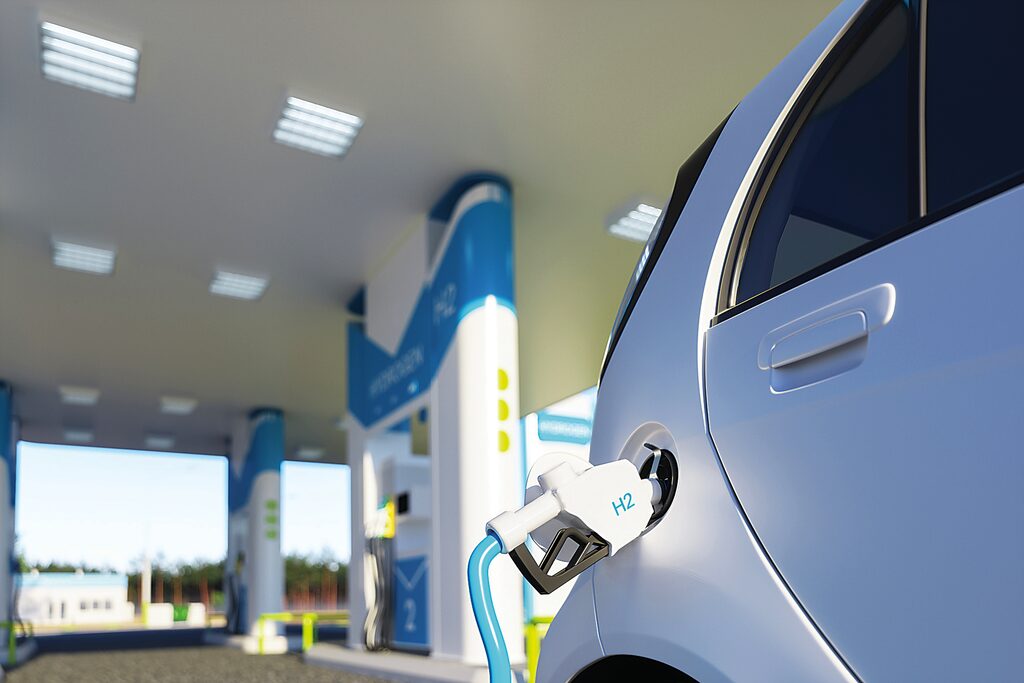 Gippsland could become Australia's leader in the development of hydrogen-based industries as the region rapidly transitions from brown coal power generation to renewables.
An agreement signed between Gippsland Circular Economy Precinct Pty Ltd, (GCEP) and H2X Global Ltd, has set in motion an ambitious plan to manufacture hydrogen fuel cells, electrolysers, hydrogen fuel cell powered vehicles and a range of hydrogen power units, including generators and emergency power supplies.
GCEP is a consortium of Gippsland-based businesses.
Its executive director, Brett Singh, said while he was unable to release details of the manufacturing sites and what they might look like just yet, they would be located in Gippsland, utilising technologies not currently available in Australia.
He said the project had the potential to create 5000 jobs in the region.
Mr Singh said Gippsland's high level of engineering, power generation and manufacturing expertise was a major factor in the decision to establish the centre of excellence and renewables precinct in the area.
GCEP chief executive Scott McArdle and executive director King Arthur said strong corporate players were being attracted to Gippsland to renewable opportunities.
They said the community support had also been strong, and need for jobs and industry transition was "extremely important", adding signing the agreement with H2X Global – an international leader in the development and manufacture of fuels cells and hydrogen powered vehicles and machinery – would help to fast-track the plans for the Gippsland precinct and the overall economy of the region.
The H2X product range includes utilities, vans, trucks and buses. H2X has developed its own highly efficient hydrogen fuel cell technology and hydrogen power trains to install into its vehicles and machinery.
The company recently engaged in a strategic partnership with listed hydrogen producer Pure Hydrogen.
H2X chief executive and founder Brendan Norman described the Gippsland venture as "one of the most exciting opportunities to build a successful hydrogen economy" that he had seen.
Mr Norman is preparing to attend the United Nations Climate Change Conference in Glasgow to speak about the project, putting Gippsland on the international stage.
"This is a great opportunity for Gippsland to engage with hydrogen technology and provide new enterprises new jobs and training in support," he said.
"We aim to assist in establishing Gippsland as the world's preeminent location of green hydrogen excellence.
"We are now investigating a number of manufacturing options including fuel cell production and some vehicles."
The Gippsland Circular Economy Precinct Pty. Ltd. is a partnership between Gippsland businesses Marathon Group of Companies, Ferguson Civil, Solis RE and Nexsys Industries Consulting, which have built a strong consortium approach to developing an integrated hydrogen economy in the region.
The members of GCEP, (via Solis Gippsland Projects) have also originated several renewable energy projects in the Gippsland region, including the Perry Bridge Solar Farm, Fulham Solar Farm and the Gippsland Renewable Energy Park.
It has successfully fostered significant investment into the region through securing Octopus Investments Australia and the Clean Energy Finance Council as investment partners which have now wholly acquired the Perry Bridge and Fulham Solar Farm projects.
These projects are currently working through electricity off-take opportunities to support green hydrogen initiatives with the GCEP team.
The GCEP project will also provide a strong regional hydrogen value chain leading into a large hydrogen facility proposed at the Gippsland Renewable Energy Park and other proposed local hydrogen facilities in the region, including Port Anthony.