Local shoppers have been delighted by the presence of influencer, entrepreneur and author Sophie Cachia at Collins Booksellers, Sale.
Ms Cachia visited the Raymond Street store on Thursday, May 12 to meet with patrons and promote her latest release, Then There Was Her.
Store manager Natasha Hunt described Ms Cachia's visit as "a bit of a coup."
"For a bookstore in a regional town, the opportunity for customers to meet with an author is rare," Ms Hunt said.
"When we had the opportunity to have her here, we said 'Yes, absolutely!'"
Ms Cachia spoke about her motivation for visiting Sale to the Gippsland Times.
"Visiting regional (areas) is really important to me, because I know that there's not a lot of events out there," Ms Cachia said.
"But I also know that I have a very loyal following in these areas as well, especially in that mum bracket, and I know any opportunity to get out of the house and do something exciting is a good reason – I'm a mum as well, so I get it."
Ms Cachia's name is already familiar to younger readers, having written the Bobby series of educational board books.
Then There Was Her marks the author's first autobiographical release, which she describes as a "powerful story about a woman just grabbing the reins of her own life."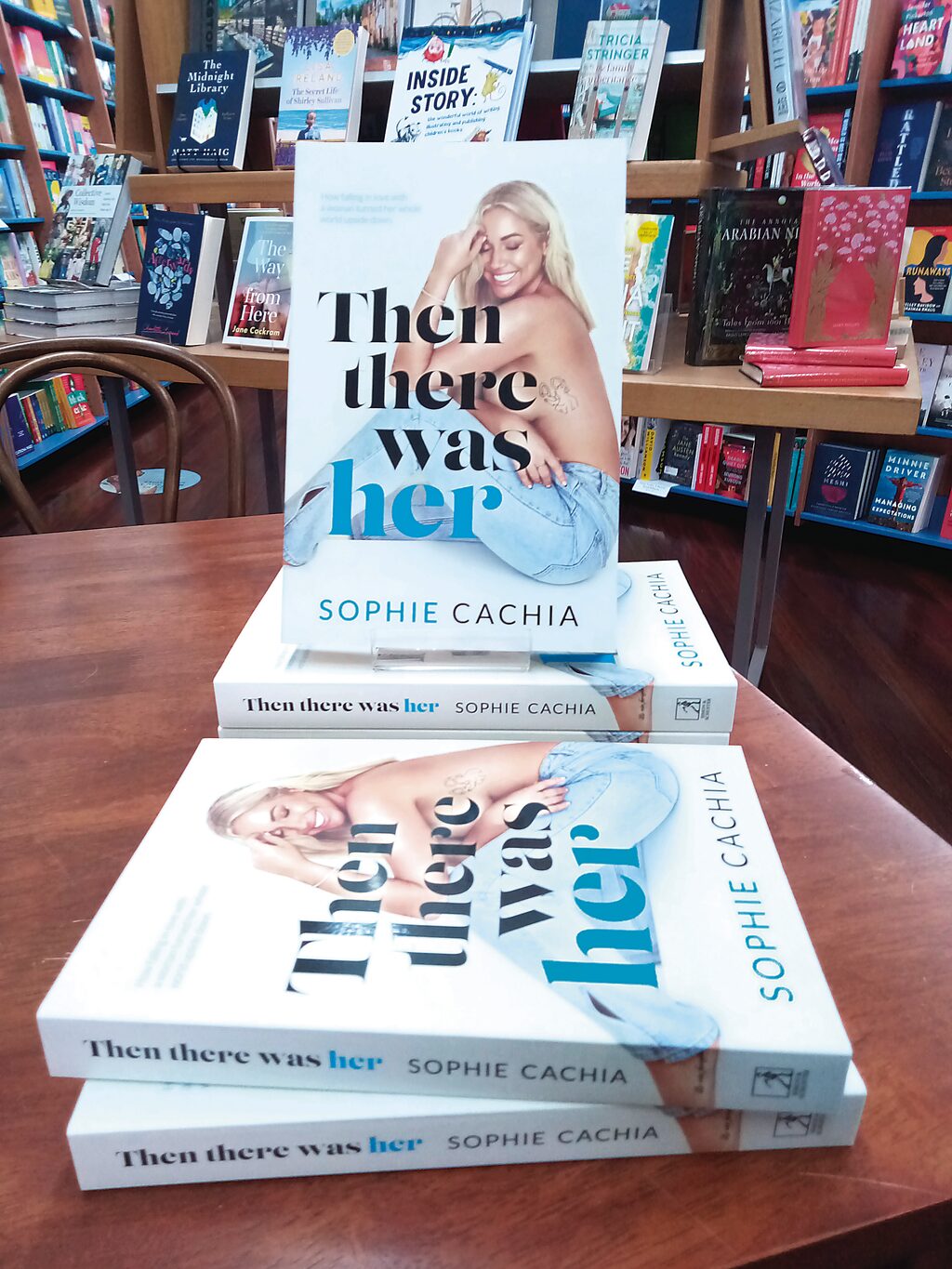 "We've always been told as kids 'Do what makes you happy' and 'Be who you want to be', but I felt like when I became an adult, those rules suddenly don't apply," Ms Cachia explained.
"You get told every day you've got one life, but not many people actually do it, and I just hope that I can inspire people … just to really take those reins themselves."
A small crowd came to greet Ms Cachia on the day, with a queue forming outside the entrance of Collins Booksellers.
Some patrons waited half an hour to greet the author, who generously gave her time to all who did.
"I'm a 30-year-old mum and a woman navigating my life, so I actually relate to these women just as much as they relate to me," Ms Cachia said.
"I love meeting them and having everyday conversations, because I am exactly like them."
Ms Hunt was equally happily, speaking enthusiastically about the turnout.
"It's just so nice that people have come out and taken the opportunity to meet her, have a chat to her, get their book signed – and of course, it's great for small business," Ms Hunt said.
Ms Cachia won't be the last author to visit Sale, with Collins Booksellers planning for similar events in the near future.