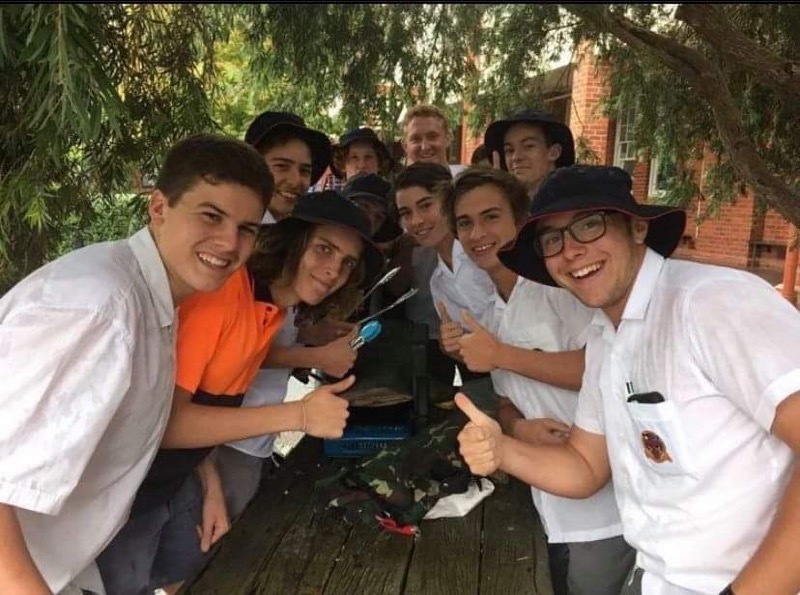 LOCAL residents may have noticed an increase in the number of young people sporting mullets recently.
While it is unlikely the haircut will ever truly come back into vogue, the reason for the uptake is a worthy one.
A group of mates, most of whom also play local football or basketball, are sporting mullets this month to raise money for the Black Dog Institute's 'Mullets for Mental Health'.
The timing is of particular importance to the group, who lost their friend Tom Whiley a little over two years ago.
More than 15 schoolmates from Catholic College Sale's class of 2018 who were friends with Tom are taking part, including Stratford footballer Daniel Brown.
Daniel said the group was hoping to get an important message out there, and that it was great to see people down the street with mullets.
"It's just a reminder to have a chat or talk to someone about how they are going," he said.
The boys had their hair cut into mullets at the beginning of the month, and have so far raised a staggering $22,000 for 'Mullets for Whiley'.
Daniel described Tom as "the nicest lad you could talk to".
"Tom was a very adventurous person, pretty smart too," he said.
"He was 18, nearly 19, and had already gone hiking around the world – he'd gone to base camp on Mount Everest."
Donations are open until the end of the month, and can be made by visiting www.teamblackdog.org.au/fundraisers/MulletsforWhiley/mulletsformentalhealth.
When asked about his own mullet, Daniel admitted it was "pretty average", but said there were some standouts in the group.
"One of our mates hadn't cut his hair since deb [the school's debutante ball] so it looks very funny," he said.
The awareness surrounding suicide prevention is of particular note in the sporting community at this point in time, as many are still coming to terms with the loss of Stratford footballer Lachlan Heywood last month.
Counselling services have been set up for Stratford players and staff in the wake of the tragedy.
Friends of Tom's undertaking the initiative are Joel Hutchins, Kyle Missen, John Robbins, Tom Schacht, Jackson Cottrell, Cooper Dixon, Jack Dessent, Jack McCaughey, Griffan Randle, Ben Shanahan, Shayne Steer, Hamish Telfer, Cooper Short and Theo Green.
If you or someone you know needs help, phone Lifeline on 13 11 14 or BeyondBlue on 1300 22 4636.