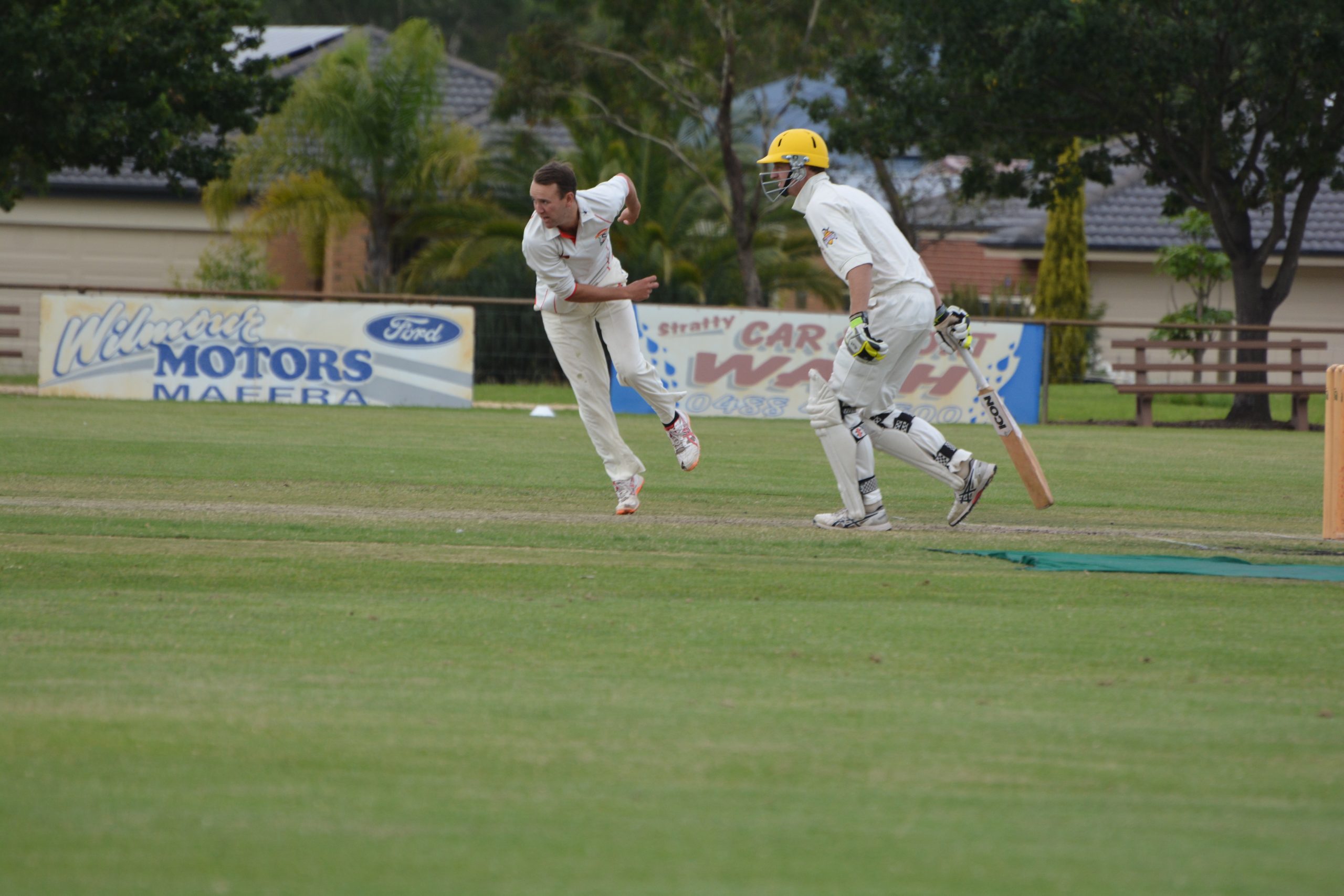 Liam Durkin
THE Wrigglesworth name will again feature in Victorian Premier Cricket this season, with Stratford all-rounder Jack Wrigglesworth making the move to Geelong.
Jack, the son of 1996-97 Ryder Medallist Ian Wrigglesworth, will head to "Sleepy Hollow" in the hopes of taking his cricket career further.
Wrigglesworth came of age last season with a prolific Australian Country Cricket Championship, taking the most wickets for the tournament and earning All-Australian Team selection for his efforts.
As a technically regional location, Wrigglesworth said the attraction of combining city and country living in Geelong was enticing.
"One of the main reasons I want to move to Geelong is because it's kind of a mix of Melbourne and Sale," he said.
"When you're in the town it's like you're in the city but other times it's just like you're living in Sale.

"The cricket club is a major premier club, but it's still just like living in a smallish town."

This will be Wrigglesworth's second stint in Victorian Premier Cricket, after previously playing at Melbourne University, although he believed he was ready to make a decent fist of it this time around.
"I think I was probably an average seconds player then and I definitely feel like I'm a lot better player now, so hopefully I can play seconds and push my way into the firsts," he said.
"I liked playing at uni but it just wasn't practical.

"I was living in Sale, I'd go up on Thursday, stay Thursday and Friday night and play Saturday and come back.
"It was such a hassle. I played there for two years and just couldn't be bothered with the travel in the end."
Given the likelihood of more one day games this season, the scales should be tipped in Wrigglesworth's favour after he developed an extremely effective slower ball in the back half of last season.
"I think that will be one of my main assets," he said.
"A lot of the time it looks like it's going to be a beamer but then just drops at batsman's toes.
"It's just practice really. It got to a stage in the tournament where I'd bowl two balls on pace in my four over twenty20 spells; I was bowling predominately slower balls but it worked."

As well as getting the chance to show his capabilities in the shorter form, Wrigglesworth also said he was eager to get stuck into practice.
"I'm looking forward to training especially," he said.
"I used to love training at Melbourne Uni because it was full-on – it was such a high energy."
Wrigglesworth will have a fair understanding of the standard and what is ahead of him, and said there were a few things he would need to adjust before the season started.
"I think around here you have to bowl a lot fuller because the wickets are so slow and the ball doesn't come through, so if you bowl back-of-a-length it's easy to play on the back foot," he said.
"Whereas in Melbourne a lot of the time they are a bit quicker so you bowl back-of-a-length and that's where you can get batsman out snicking.

"Premier seconds is good. When I was there I would say that thirds was similar to Sale-Maffra A grade except you don't have the likes of Jack Tatterson (Collegians) or Brad Scott (Rosedale-Kilmany) they would play seconds.
"In the thirds everyone is kind of the same. You have people coming in number nine who can still bat, whereas around here sometimes your number nine might be a B grader."
Wrigglesworth is the second Jack to be leaving Stratford this season after Jack Rietschel also made the move to premier cricket.
Rietschel and Wrigglesworth might come up against each other when Melbourne plays Geelong.
If that happens, Wrigglesworth said the pair could have a plan to look after each other.
"It will be nice if I can play against Jack and he just blocks it. We might have to make a deal that we just block each other," he said.