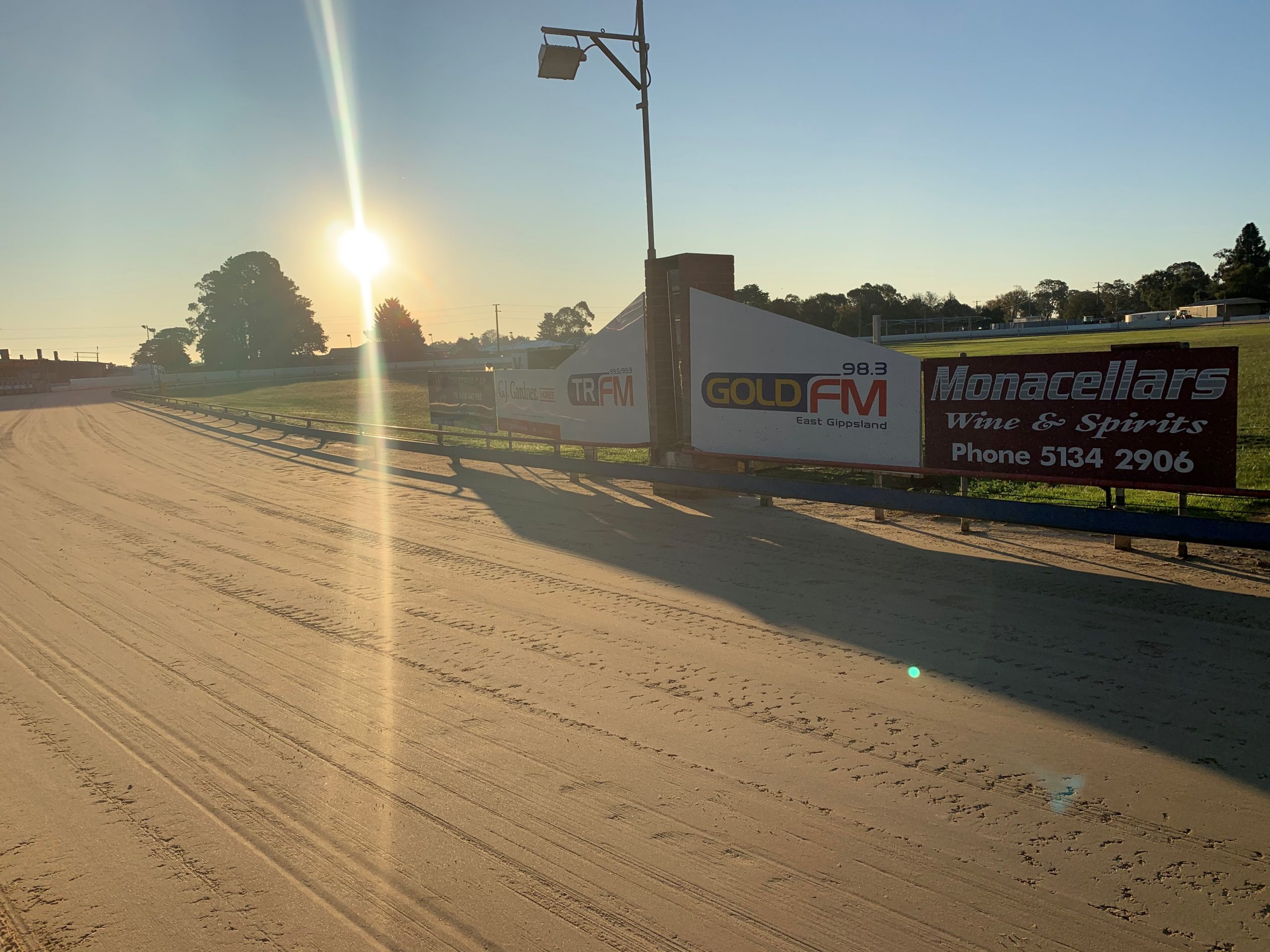 David Braithwaite
ROSEDALE greyhound trainer Carolyn Jones will have three dogs in Tuesday night's 440 metre mixed grade six and seven final at Sale.
The heats of the series were held in Sale on Thursday.
Jones' Campanita won the first heat by six lengths in 25.33 seconds. Lika Lottie, trained by Dawn Johnston at Boisdale, finished third but missed the final.
The second heat was won by Saint Wallace, trained by Justin Bowman at Toorloo Arm, in 25.39s. Fernando Bull, trained by Des Douch at Maffra, also advanced to the final after claiming second place.
Whistling Bullet (25.02s) won the third heat for Jeeralang Junction trainer Gary Joske, ahead of Angel Eyes, trained by Jones. The time set by Kobe, trained by Jenny Gill at Darriman, in finishing third saw him made a reserve for the final.
Alarm Response (24.9s), trained by Matt Clark at Briagolong, notched a hat-trick of wins by claiming the final heat by a neck. Swift By Design, trained by Jones, made up ground in the home straight, but Alarm Response had too much of a lead.
In race six, the 440m grade five Damsels Dash, Carrie (25.1s), coming off a victory at Sale on Sunday, drew away in the home straight to win for Gill. Made Me Blind, trained by John Paraskevas at Pearcedale, finished second just ahead of Harper's Girl for Robert Bean at Tinamba.
Race seven, a 520m grade five, produced a tight finish, with Diamond Cartel, trained by Lindsay Fulford at Maffra, winning in 30.55s, just ahead of Skittle, trained at Kilmany by Justin Booker, and Whodat Dare, trained by Davide Fasoli at Heyfield.
Inuka, trained by Bill McMahon at Darriman, broke clear in the home straight to win race eight, a 440m grade five, in 25.18s.
In race 10, a 440m mixed grade three and four, Nera Enough (25.02s), trained by Gavin Burke at Alberton West, won by a nose from Dr Knuckles, trained by McMahon. Nicholas Rose finished third for Jeff Chignell at Rosedale.
In race 11, a 520m mixed grade four and five, Moroka Magic, trained by Jodie Elston at Sale, had a sluggish start, but produced a big run in the straight to win in 29.83s. Demolition finished second for Nambrok trainer Lyn Smith, with Locked In third for Yvonne Andrews at Kilmany.
The program began with Tiffy's Express, trained by Robert Colpoys at Bass, winning her first race in 19 starts, claiming a 440m maiden in 25.46s.
The race two 440m maiden was won by Crackerjack Dirt (25.48s), trained by Carly Poulter at Lethridge, six lengths clear of Rose's Honey, trained by Jones. In third place was Joyful Julian, trained by Gary Sciortino at Longford.
The final race, the 440m veterans' event, was taken out by Valhalla Girl (24.97s) for Steven Van Oirschot at Devon Meadows.
Greyhound racing will continue at Sale on Tuesday and Friday nights.