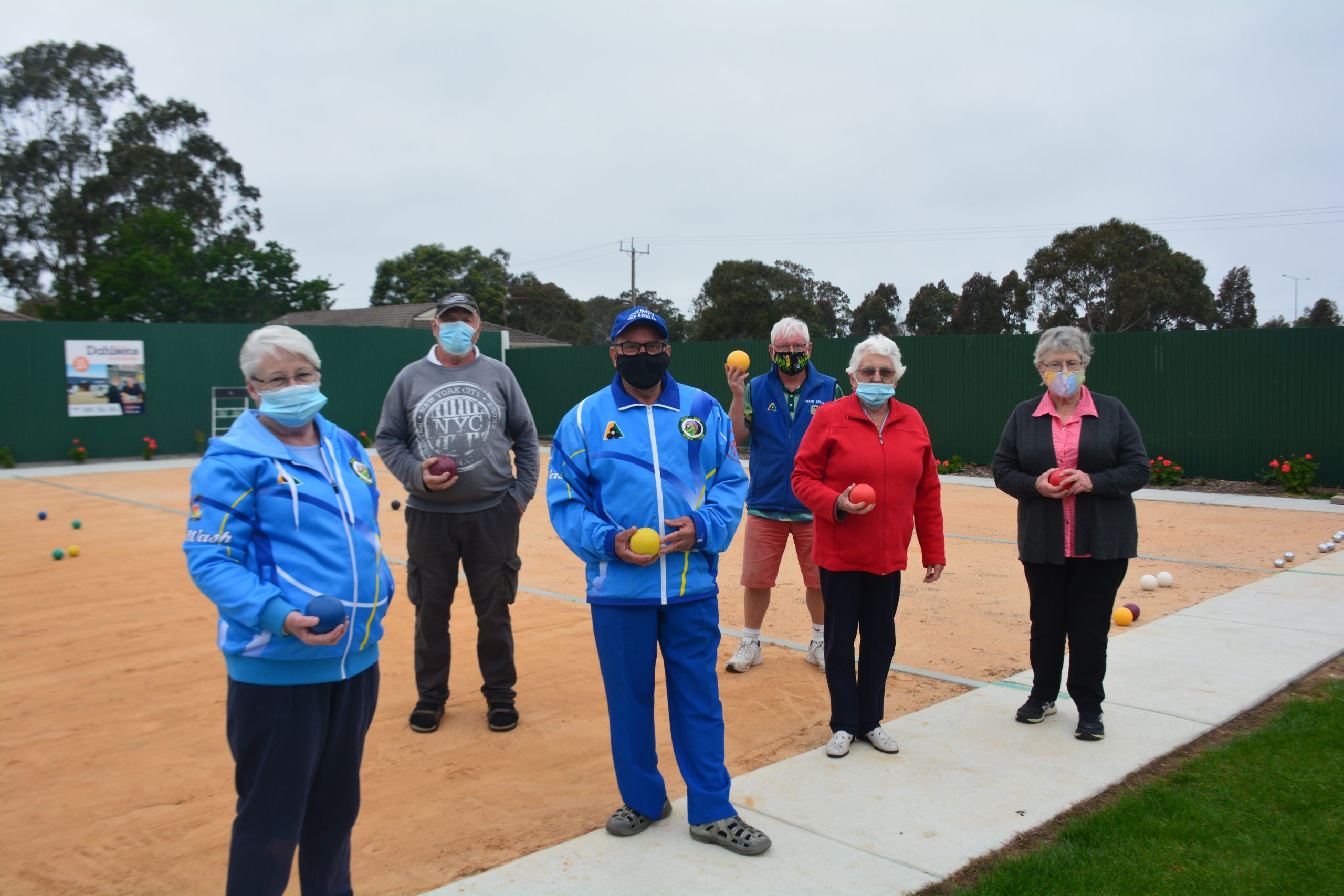 Liam Durkin
WURRUK is now home to the only bocce club in Wellington Shire, after the West Sale Bocce Club was formed recently.
The club is within the current West Sale Bowls Club, with three sand courts ready to welcome players of all ages and abilities.
Although the bowls and bocce clubs are separate entities, many involved in the bowls club have also crossed over to bocce, with the aim to branch out and make the West Sale clubs fully inclusive.
A popular game amongst the Italian community, bocce closely resembles bowls in some ways, as players attempt to get their balls as close to a smaller white ball as possible.
The main difference is bocce players are permitted to throw or roll the ball, and unlike lawn bowls, bocce balls are not heavily weighted on one side – thus eliminating curve.
It is likely the sport made its way to Gippsland after World War 2, and the region's bocce headquarters is located in Morwell, with a huge indoor facility at the Italian-Australian club.
West Sale Bowls Club has also allowed dual membership for lawn bowlers to get involved in the bocce component.
Given the current situation, restrictions such as face masks, social distancing and players only handling their own equipment are in place.
Anyone interested in playing bocce can attend West Sale Bowls Club every Tuesday from 4pm.