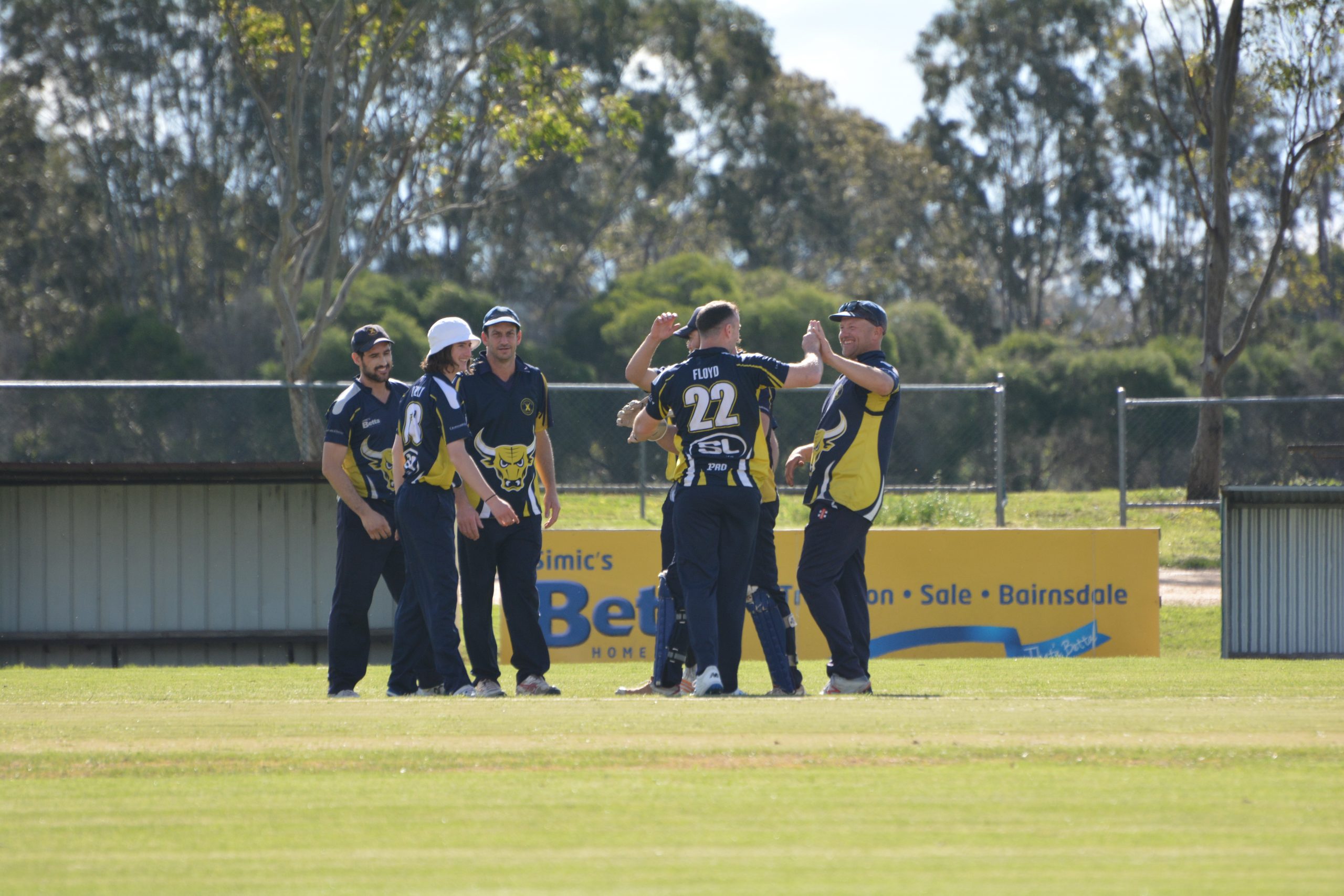 Liam Durkin
WITH the first round of the Sale-Maffra Cricket Association season finally tucked away after a fortnight of wash-outs, players should now be back into 'cricket-mode'.
Last week's results didn't really tell pundits anything they didn't already know, and given the first game is generally branded as more important than it actually is, those who weren't able to come away with the points won't be getting too despondent.
For the teams which began the season with a win, they will be looking to repeat the performance, while for the others, they will know good teams don't lose two games in a row, and will be aiming to get on the board in season 2020-21.
STRATFORD will host Boisdale-Briagolong in what should be a game with plenty of feeling, after a trio of former Redback players defected to the Saints in the off-season.
While the two clubs enjoy a healthy rivalry, many players have played for both clubs and they have also supported each other in junior grades. Stratford juniors have played at Boisdale-Briagolong and vice-versa when the other hasn't had sufficient numbers for a team.
Dylan and Lewis Bolton and Jonny Lash will come up against their old side, and can surely expect some friendly fire.
The experience won't be at all foreign to the Boltons, who were at Boisdale-Briagolong before heading to Stratford, and for Saints captain Dylan, he may hold an advantage of knowing exactly how the mind of his Stratford counterpart Taylor Tatterson works when out on the field or at the crease.
As well as the added spice of former teammates going head-to-head, both teams are also coming off losses, so they will have to ensure they do not expend too much energy trying to outwit one another verbally and concentrate on winning the match and saving the banter for the clubrooms post-game. Stratford youngster Ethan Albrecht showed maturity last week by compiling a calm 31 under pressure, and he should take some confidence from that performance.
The last time these two teams met, Boisdale-Briagolong won a thriller by one wicket, scampering the winning runs in the last over. In that match, Toby Leeds played one of the best innings of the season, finishing the run chase for the Saints in Michael Bevan-like fashion with an unbeaten 81.

The Redbacks will be wary of Leeds on Saturday, and will be eager to see the back of him early to avoid a repeat performance.
BUNDALAGUAH and Collegians will face off at Colin Wrigglesworth Oval.
If this match was a movie, it would be Ocean's Eleven, such is the A-list quality that will be on display. The two teams boast players who have played at regional, state, and even international level.
Virtually every player that will take the field on Saturday has either had experiences in SMCA representative or Victorian Premier Cricket, which should mean spectators will see some clinical passages of play.
Both teams should be fresh after bowling their opponents out for under 100 last week, and will want to make it two wins on the trot to begin the season.
Jayden Allison made a welcome return to cricket with 72 at the top of the order last week, while Bundalaguah found contributions from a number of sources with Sam Bedggood, Matt Dowsett, Steve Spoljaric and Jason Langshaw chipping in.
With the recent easing of city restrictions, this could be the final time Collegians and Bundalaguah have this much quality available. The Bulls might lose Spoljaric and Nathan King in coming weeks, and Collegians could be without Elliott Durrant and Ned Hurley, should they decide to return downtown.

SALE will welcome near neighbour Longford.

The Swans will be looking to do as it did last week against Boisdale-Briagolong – where it just got the job done with minimal fuss.
The reigning premier has offered something of a mystery for many SMCA followers in the past 12 months, as its win rate carries with it a degree of intrigue. Sale is a team you wouldn't necessarily say is loaded with superstars, but just plays a system which works really well for it, which seems to be pretty much: bowl more balls in the right area and hit more balls into gaps than the opposition.
This system is expected to be on display again on Saturday, where Sale players will all just do what they have to do when it's their turn.

Returning club favourite Ben Howes batted first drop last week and was able to get a start, while Lachlan Carman was rewarded for a strong preseason with a five-wicket haul.
Longford will need to shelve last week's comprehensive defeat and look to show better signs.
The Lizards' top order capitulated spectacularly against Bundalaguah, and those at the top will be wanting to avoid a repeat.

Of all types of dismissals, run-outs are often the most demoralising, and the Lizards might be addressing this after having two in the top six last week.
Kerrod Macgregor-Davies took four wickets opening the bowling, but will be wanting to post a decent score after missing out with the bat.
MAFFRA will look to back-up its scintillating start to the season when it travels to Rosedale.
The Eagles creamed Stratford by nine wickets last week, and will have intentions of doing the same thing to Rosedale-Kilmany on Saturday.
Conditions at Rosedale are often bowler friendly, so Maffra swinger Nathan Magnuson could have his eyes set on another bag after collecting four poles in the previous game.

The Warriors were undone by a classy Collegians last week, and will be keen to make amends.
RK is traditionally a much better team at home, and two of skipper Rohan Diamond's three highest scores in A grade have come against Maffra.

Michael Walters dug in with 34 last week, and if he can double or even triple that effort, the Warriors could be in the box seat.