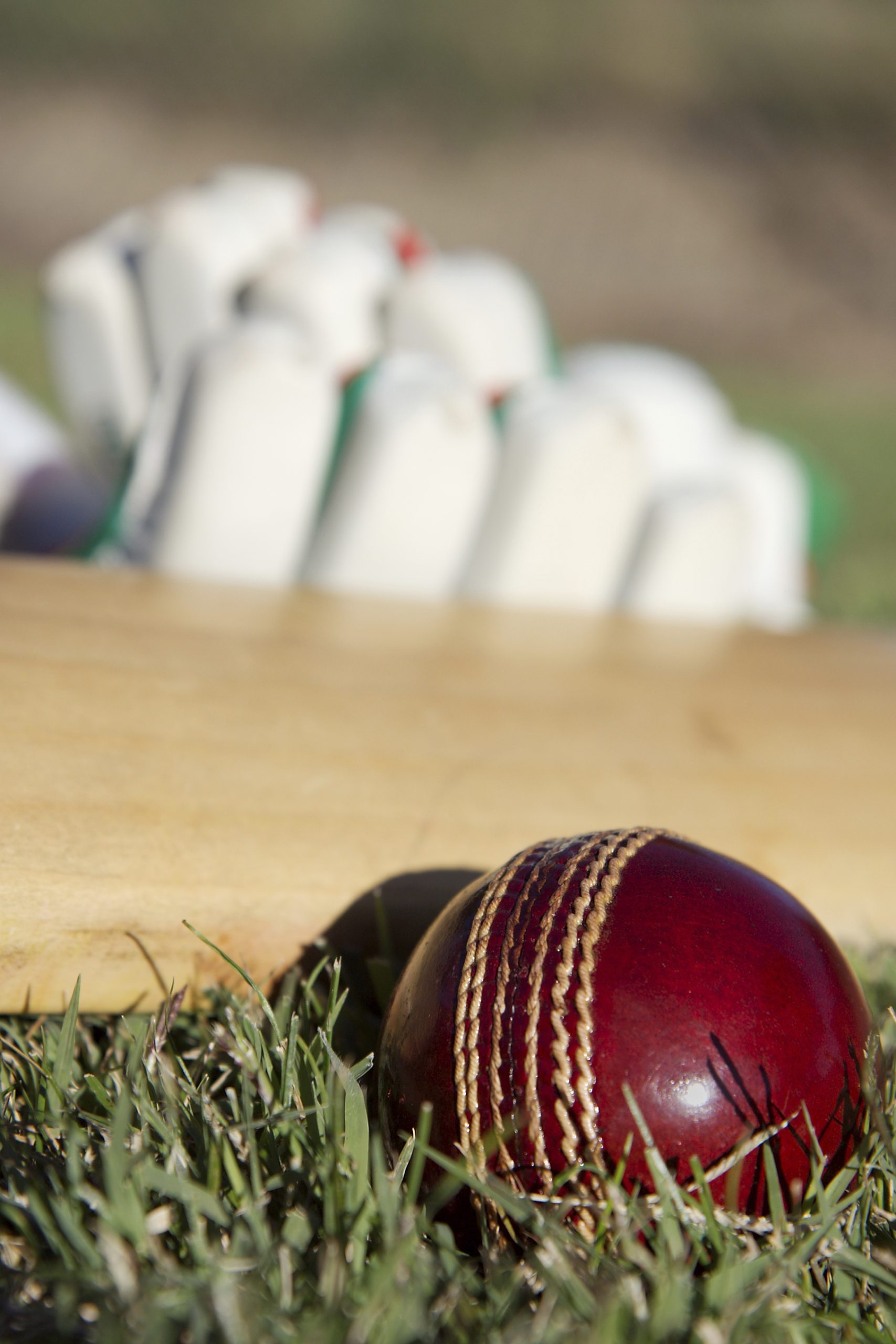 Liam Durkin
SOME low-scoring games featured in round five of Sale-Maffra cricket.
The outlier was Boisdale-Briagolong, which racked up 4-272 against Longford.
Saints captain Dylan Bolton continued with the experiment of sending opening bowler Todd Mann out to face the new ball.
With a licence to swing, Mann hit the first ball he faced to the fence. From there he did not let up, wielding the bat in a flurry of aggressive strokes.

Mann and Mick Roberts put on an opening stand of 100 before Roberts was dismissed for 39.

Toby Leeds joined the party soon after, keeping his strike rate hovering around 100, scoring 47 from 49 balls with one six.
Mann continued on his way, and by the time he was dismissed in the 38th over, he had demoralised the Lizards' attack with a knock of 123 from 96 balls.
Striking at 128, Mann clubbed 10 fours and sent four sixes into the bush and surrounds at Briagolong Recreation Reserve, posting a new personal best highest individual score in the process.
It was Mann's third first grade ton overall, to go with two he made for former club Trafalgar, and second for the Saints, after scoring a century in second grade a couple of seasons ago.
In the carnage, Longford coach Andrew Tyson claimed 3-49.
Whatever Mann had for breakfast clearly worked, as he claimed a wicket with the third ball of the Longford innings. In sport, some days you just can't put a foot wrong, and Mann was on a roll, as he completed his six over spell to finish with 1-6 with four maidens.
The Lizards got to 1-54 after 17 overs, but by the 22nd were 5-63. From there, Longford used its batting innings as match practice, and concluded after 40 overs at 7-102.
Tyson and Austin Bauer each scored 28 for the Lizards.
Jonny Lash collected four wickets in the middle order for the Saints, and also found himself on a hat-trick at one stage.
SALE did well to defend a below par score against Collegians.
Swans Rohan Blandford and Daniel Padula put on 55 for the opening wicket, with the former doing most of the attacking while his young apprentice held up the other end. When Blandford departed for 34, the innings took a nose dive, and the Swans collapsed to 5-63.
A quartet of Sale batsmen contributed just 13 runs between them in the middle order, before Josh Granger came in and scored 32 from 36 balls at number seven. Granger's efforts got the Swans past triple figures and eventually to a score of 119.
Wickets were shared among the Collegians' bowlers, with Charlie Morrison taking 2-6, Noah Hurley 2-29, Tom Morrison 2-16 and Mark Nicholls 2-21.
Collegians began steadily in reply, getting to 33 before almost mirroring what Sale did in its innings. The difference was Collegians didn't have a player like Granger who came in down the order to score a handy 30, and the side was eventually bowled out for 80.
Collegians collapsed spectacularly, losing 8-41 after the dismissal of Jayden Allison, who top-scored with 27.
The side was without Elliot Durrant, as Victorian Premier Cricket began its practice matches, and his absence meant the batting order was reshuffled somewhat.
Sale suffocated Collegians, with a quarter of the overs bowled resulting in maidens.
Spin proved a deciding factor for the Swans, as Daniel Croft and Darren Marks took a pair of wickets each. Croft was particularly successful, taking the wickets of the two College openers and going for just 10 runs in eight overs with four maidens.
Andrew Nicholas was also effective, taking 2-35.

MAFFRA kept its unbeaten start to the season intact with a close victory over Bundalaguah.

The Bulls elected to bowl first at Cameron Sporting Complex, and were successful in reducing the Eagles to 114 after the home side got off to a promising start.
Maffra had 35 on the board before Nathan Whitford set the game alight, claiming three wickets in seven balls. From there, Lachlan Floyd was able to claim the big wicket of Daniel Bedggood for 32, to leave Maffra 4-58.
A rescue mission from Ben Sly and Zac Durrant added a useful 38 runs for the sixth wicket to get the Eagles past triple figures.
The Maffra lower order didn't put up much resistance, as Floyd put the wheels in motion to blast out the tail by dismissing Sly.
Bundalaguah wicket keeper Nathan Hibbins also effected a stumping off the bowling of Floyd – a most unusual occurrence for a fast bowler.
Maffra was bowled out for 114.

Floyd led the way with the ball, taking 3-22, while Whitford was tremendous with 3-30. Jake Wynd also contributed with 2-22 and Steve Spoljaric still found time to take 2-2 from less than three overs.
The Bulls' innings began disastrously, falling to 3-11 with Eranda Aponso, Spoljaric and Sam Bedggood failing to score.
Wild scenes erupted when Maffra wicket keeper Brett Lanigan stumped Bedggood's first ball off Nathan Magnuson – making it two stumpings off pace bowlers in the same game. From there, spinner Ben Durrant took the next two wickets, as Bundalaguah saw itself 5-43.
A counter-attacking innings of 29 from just as many balls from Wynd got the Bulls within touching distance of the target, as he and Mat Dowsett set about being there at the end. However, a double wicket strike by Hamish Nettleton saw Dowsett dismissed with the score 7-100, and then another stumping by Lanigan three balls later had the Bulls still 15 runs shy of victory.
Another wicket fell a short time later, meaning the 15 runs required felt like 150 for the final Bundalaguah pair.
Lanigan completed his third stumping for the match to see Maffra home. All three of his stumpings had come off different bowlers.
Magnuson took 4-24 to be the Eagles' best, in what was his second four-wicket effort this season. Nettleton came into the game late and took 2-1, while Mitch Bennett (2-15) and Durrant (2-31) also picked up multiple poles.
STRATFORD chased down the total set by Rosedale-Kilmany with relative ease.

After calling correctly at the toss, the Warriors set about building a substantial score on the Stratford turf.
The two Whiteoaks, Cameron and Chris, put on 53 for the opening wicket, before the dismissal of the latter stalled the innings, as Rosedale-Kilmany slipped to 3-74. From there, skipper Rohan Diamond and Cameron Whiteoak put on 45 for the fourth wicket, yet once Diamond departed things never really took off.
Whiteoak left the scene late for a well-compiled 56, as the Warriors closed after 40 overs with 7-142 on the board.
Bohdi Walker took 3-19 for the Redbacks, and the side again used the spin of Andrew Tatterson upfront, and he delivered with 0-10 off eight overs with three maidens.
Stratford wasted no time in setting a positive tone for its innings, with Cormac Hassett and Walker each striking around 100. The pair put on 89 for the opening stand, with Hassett scoring 34 from 38 balls and Walker 50 from 53.
Taylor Tatterson finished the job with an unbeaten 25, and Jack Wrigglesworth got some batting practice in before leaving to head to Geelong.

With Chris Aurisch playing his first game for the season, the Redbacks will be hoping he is available more often than not to bat in the position Wrigglesworth filled at the weekend.
Diamond took the only two wickets of the innings and finished with 2-21.