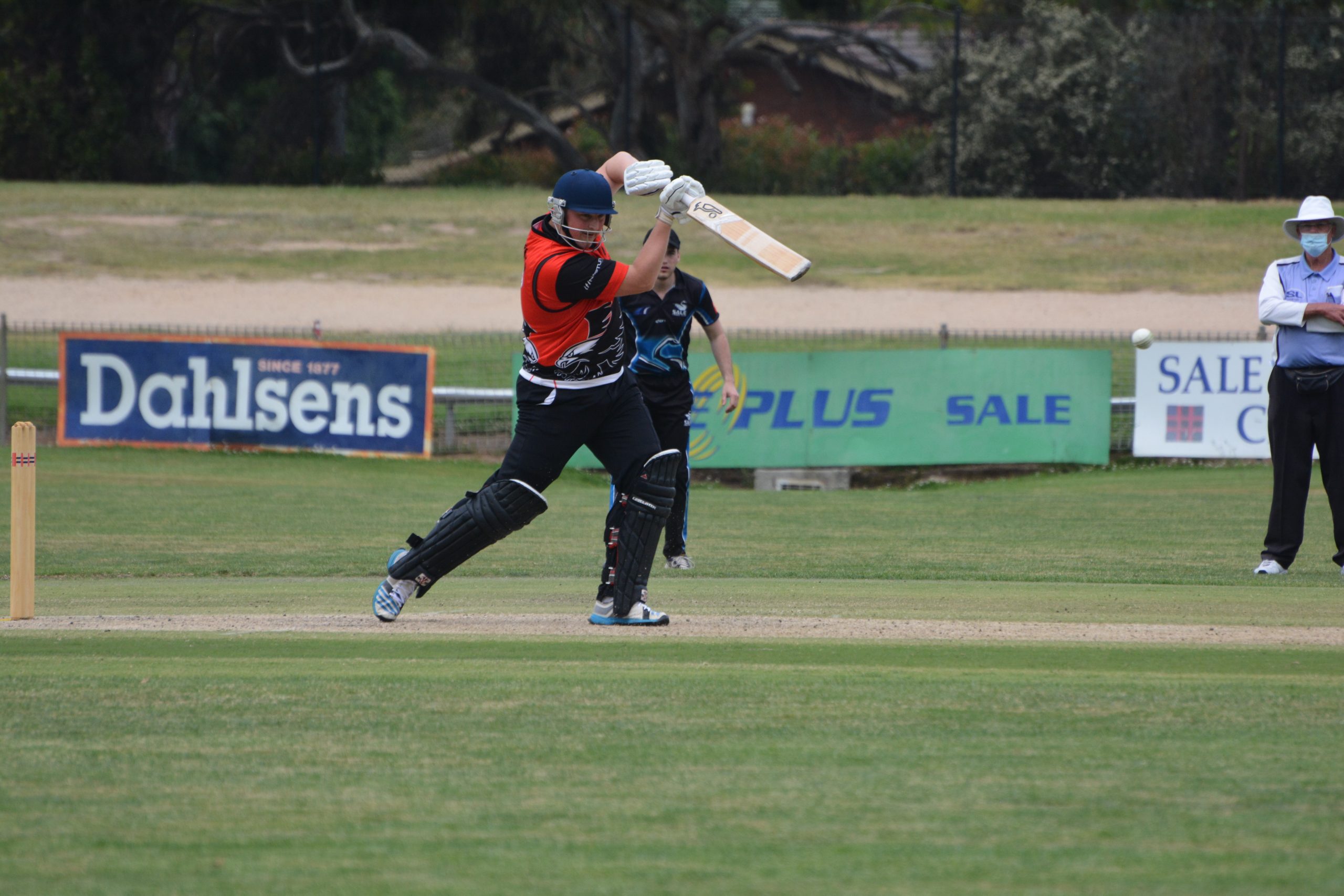 Liam Durkin
WITH a forecast maximum of 31 degrees, Saturday is shaping as an ideal day to bat first and score a ton of runs in round seven of Sale-Maffra cricket.
Stratford and Sale will go into their clash equal on points, and outright second place on the ladder could await the victor if Boisdale-Briagolong knocks off Collegians.
The Redbacks are fresh from an unbelievable chase against Bundalaguah, where they managed to win with every player contributing to the cause.
Like many teams which wear red and white, Stratford has not let the loss of a few star players in the off-season allow things to unravel on field, and should so far be proud of the way its local players have stood up.
Ben Channing continues to be a nonchalant performer in the top order, and is arguably one of the best timers of the ball in the competition.
Channing scored a vital 52 from 37 balls last week and will be keen to keep his strike rate about 100 again.

Sale won't be too deflated after its loss to Maffra, knowing full well the game could have gone either way.

Ben Jones is enjoying a good start to the season, with wickets in every game and scores of 43 and 71. Those watching Jones last week might have been tempted to dial 000 for murder at Sale Oval, as his 71 came off just 49 balls and he clubbed seven fours and sent three balls over the fence.
Matt Raidal is also coming off a strong performance, with an unbeaten 51 and a 104-run partnership – the highest of his first grade career.
The Swans drafted Hayden Glover into the team last week, and he should be better for the run. Glover captained Rosedale-Kilmany last season, but has also played for Sale previously.
On the selection front, Ben Howes is being managed through the seconds to treat his troublesome shoulder, and it is hoped he will be right to bowl after Christmas.
Howes scored 76 last week and will be wanting to have his confidence up with a mountain of runs if the opportunity arises to slot back into the firsts.
COLLEGIANS will welcome Boisdale-Briagolong.
The match presents something of a litmus test for Boisdale-Briagolong, and if it can defeat a highly-rated College, people might begin to sit up and take notice.
The Saints are probably on par with where they want to be after four games, with two wins and two losses.
Toby Leeds is coming off the back of an unbeaten 64, and will want to put up a similar performance again.

Collegians did as expected against Longford last week, although perhaps the main story from the day came off the field when Isaac Love appeared on the seconds team sheet. It was the first time Love had played seconds for Collegians since crossing from Rosedale-Kilmany three years ago, and the first SMCA second grade game he had played since February 2014.
Love did everything he could to earn a recall, scoring a half-century and taking two wickets, and should be in the mix to get his spot back.
ROSEDALE-KILMANY will search for its first win of the season against Bundalaguah.

The Warriors have put up competitive scores around the 150 mark in the past fortnight, but have been unable to come away with the points.
A bizarre scorecard featured for Rosedale-Kilmany last week, with three of the first five players registering ducks, while the other two made all the runs. With this in mind, the Warriors will be wanting to ensure a more even contribution when it takes on the Bulls.
Brad Scott will be looking for some support after doing most of the work last week, where he scored 64 and took 3-33.
As stupid as it sounds, Bundalaguah hasn't done much wrong this season apart from not winning games, and will be hoping to add some finishing quality so its bad run of close losses turns around as soon as possible.
The Bulls were buoyed by the recent news ace all-rounder Steve Spoljaric had committed to the full 2020-21 season, after being primed to return to Melbourne once city-based restrictions eased.
Mat Dowsett torched 118 from 83 balls last week, and will be wanting to keep the good times rolling.
MAFFRA will travel to Stephenson Park to take on Longford.
While the Eagles remain the only unbeaten team in the competition, they will need to keep the wins coming to make sure they do not carry the unwanted tag of 'November champs'.
Maffra players might not have any fingernails left after a fortnight of pulsating games – with matches decided by one wicket and 11 runs.
Those in the team on Saturday will just want to bank the points with minimal fuss and move on.
Unfortunately playing coach Lee Hopkins enters the game with a pair, so whoever is at the non-striker's end when he first comes to the crease will need to be ready to sprint down the other end as soon as there looks like a run.
Eagles veteran Brett Lanigan top-scored with 55 last week, and should enjoy the wide expanses of Stephenson Park on Saturday.
Longford will be aiming for a better performance at home after a couple of average weeks.

The Lizards haven't yet been able to put it all together, but on a positive have faced the most overs of any team in the competition. This exposure should benefit the young players moving forward and help them to develop their craft.
Kerrod McGregor-Davies was sent out to open the batting last week, and could be on for a decent score if he gets going.