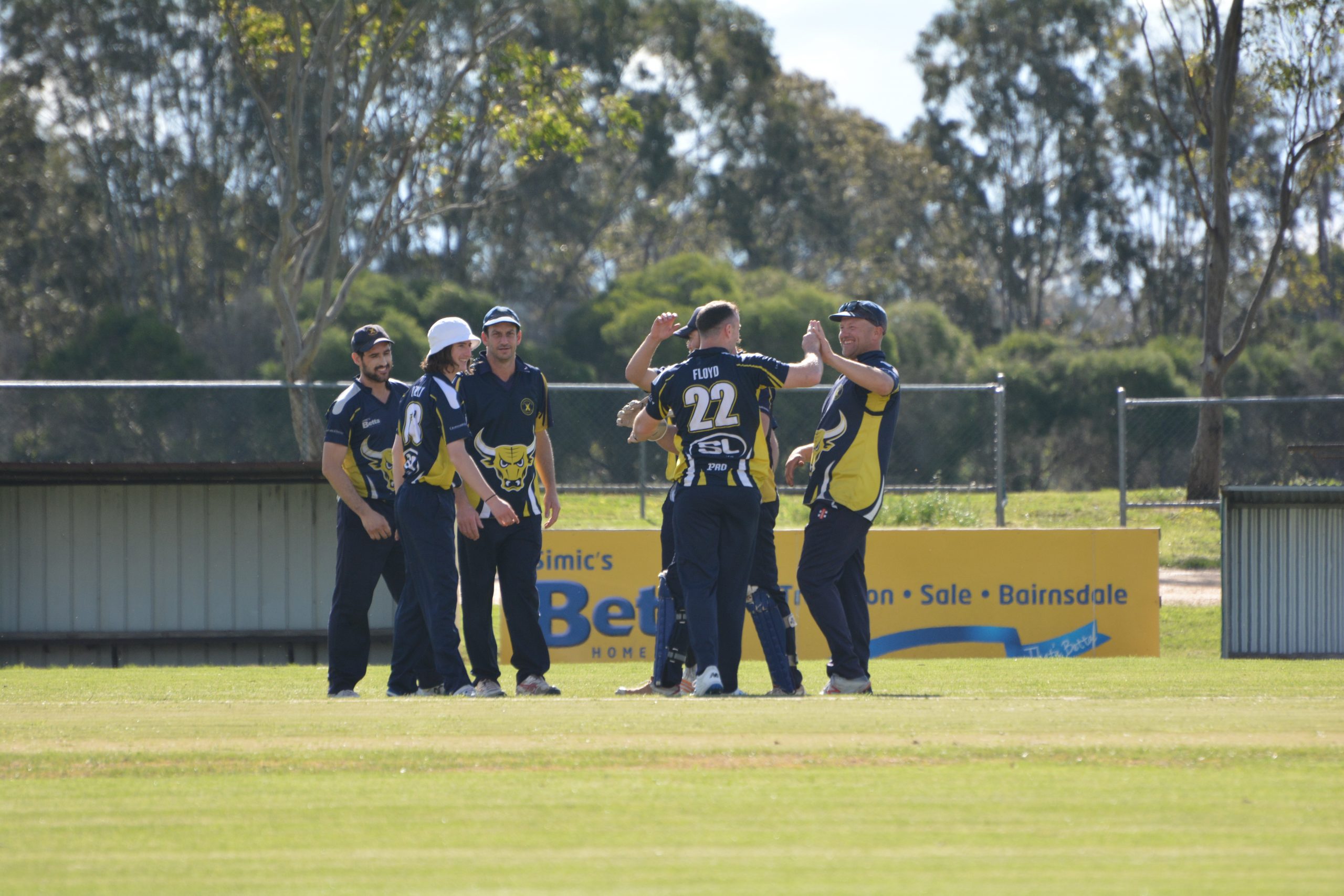 Liam Durkin
Victories for Stratford and Maffra
BUNDALAGUAH had a crucial win over Rosedale- Kilmany, its second victory of the Sale-Maffra cricket season.
The Bulls defended 111 in treacherous conditions at Rosedale, as 20 wickets fell and only 189 runs were made for the day.
Batting first, a few players got starts for Bundalaguah, but weren't able to go on.
Jake Wynd top-scored with 27, coming in at number seven and taking the innings deep to be the last man out. Wynd's 27 was probably as good as a half century in the conditions, and given the final margin was 33 runs – it proved to be the difference.
Brad Scott was again menacing with ball in hand, taking 3-10 from 6.4 overs.
Bailey Reid, Ben Fleming and Rohan Diamond all finished with multiple wickets for the Warriors.

In reply, Rosedale-Kilmany found itself in the scarcely believable position of 4-6 by the fourth over, as a procession of wickets came and went.
The Bulls' fast bowling quartet of Gayashan Munasinghe, Nathan Whitford, Lachlan Floyd and Steve Spoljaric could not put a foot wrong, as they all took multiple wickets – the majority of which were unassisted.
Whitford took 3-15, with his scalps all being recognised batsmen in the top order.
Dylan Rowley made 35 not out for the Warriors but after another collapse of 4-20, the match became a forgone conclusion and Rosedale-Kilmany was eventually rolled for 78.
COLLEGIANS won a thriller over Boisdale-Briagolong.
Batting first, College closed at 6-152, with Zac Hurley (41), Jayden Allison (37) and Isaac Love (29 not out) the best performers.
Hurley and Allison got their side off to an ideal start, putting on 92 for the first wicket.
Louis Howard (2-20), Dylan Bolton (2-22) and Jonny Lash (2-35) took multiple wickets for the Saints.
Boisdale-Briagolong also began brightly with the bat, with its opening combination of Todd Mann and Mick Roberts putting on 51. Roberts made a game high 60, but unfortunately his effort was in vain as the Saints fell just nine runs short.
Needing to go for quick runs, every Boisdale-Briagolong batsmen listed below first drop returned single figure scores. Had just one batsman been able to make their way to double figures, the result could have been different.
Hurley found some success with his off breaks, taking 4-18, while Stuart Anderson nabbed 3-16.