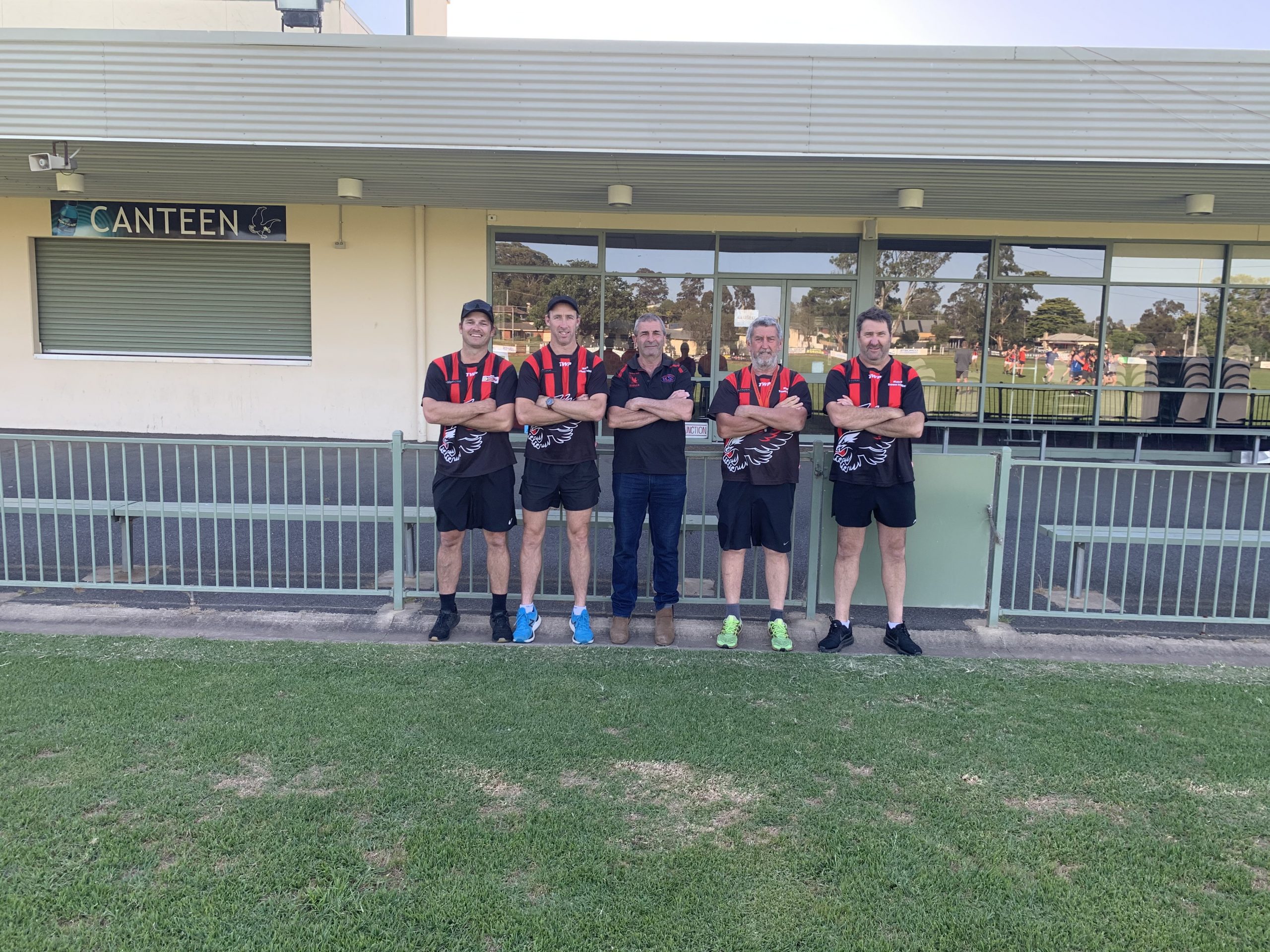 Liam Durkin
MAFFRA Football-Netball Club has confirmed its coaching appointments for the 2021 Gippsland League season.
Having won the senior and reserve grade football premiership in 2019, the Eagles will be looking to add more silverware to the trophy cabinet after the most recent season was cancelled.
For a sporting society such as Maffra, one can only imagine the added levels of excitement that must be gripping players and supporters following a lengthy hiatus.
Wayne Butcher will return for his 12th season as senior coach. Butcher has coached the Eagles in 200 senior games for a return of five flags, with an enviable winning rate of more than 80 per cent.
Club stalwart Matt Davis will once again be in charge of the reserves, and like the senior group, will be looking to defend the premiership won in 2019.
Senior premiership player Kal Killoran has been appointed under 18s coach, while club champion Adrian Burgiel will call the shots in the under 16s.

Butcher said to have people the calibre of Killoran and Burgiel coaching would be a boost for the youngsters coming through.
"Kal Killoran is a great pick-up for us," he said.
"Not just for the senior games that he's played but for the culture of the club, he's one that will really drive the culture.
"Burgs doing the fourths is good for us as well – just the Burgiel name, everyone wants to come and play, the kids love him and they want to play under him.
"Those two for our juniors we couldn't be better really."
While the Eagles have lost a few players to minor leagues, as well as Jack Johnstone who has moved across to coach Sale, Butcher believed there wasn't too much cause for concern.
"I remember the year we won the premiership in 2002 we lost nine out of that side and won it again the next year," he said.
"It's not about what's going with us it's about what's coming up through the kids.
"We don't stress too much about guys leaving – if they choose to play with someone else we wish them luck.
"Our kids will see us through, we've got a couple of good kids in the seniors now that will take the spots of the older guys that have left.
"There's a couple there now that played six games last year that will probably play 20 games this year because with Jack and others leaving someone has to fill their spots and these guys are ready made to come in."
Similarly to football, on the netball court the Eagles have appointed coaches all with some connection to Maffra.
Sarah Schellen is the new A Grade coach, and comes to the club with some 30 years experience playing and coaching.
Coming off a mid table finish in 2019, Schellen said the aim was to break into the finals.
"Hoping to make a finals appearance and finish within the top area of the ladder," she said.

The side will be bolstered by star local players Emma Allman, Brodie Brunt and Jasmine Schellen, who have all played at Victorian Netball League level and are raring to go for their country club.

"It will be a very nice mid court between those three girls," Schellen said.
The Maffra-Traralgon clash might have a bit more spice in 2021, with Schellen up against her old Heyfield teammate Caitlin Ponton.
"I'm sure there will be a bit of banter between the two of us," she said.
Elsewhere, Geordie Cutler will coach B grade, while Belinda Oldham and Serrin Stobie will be aiming to defend the C grade title.
Junior netball coaches are Maddi Bates (under 17), Taylah Ballinger (under 15) and Kirby Boyle (under 13).