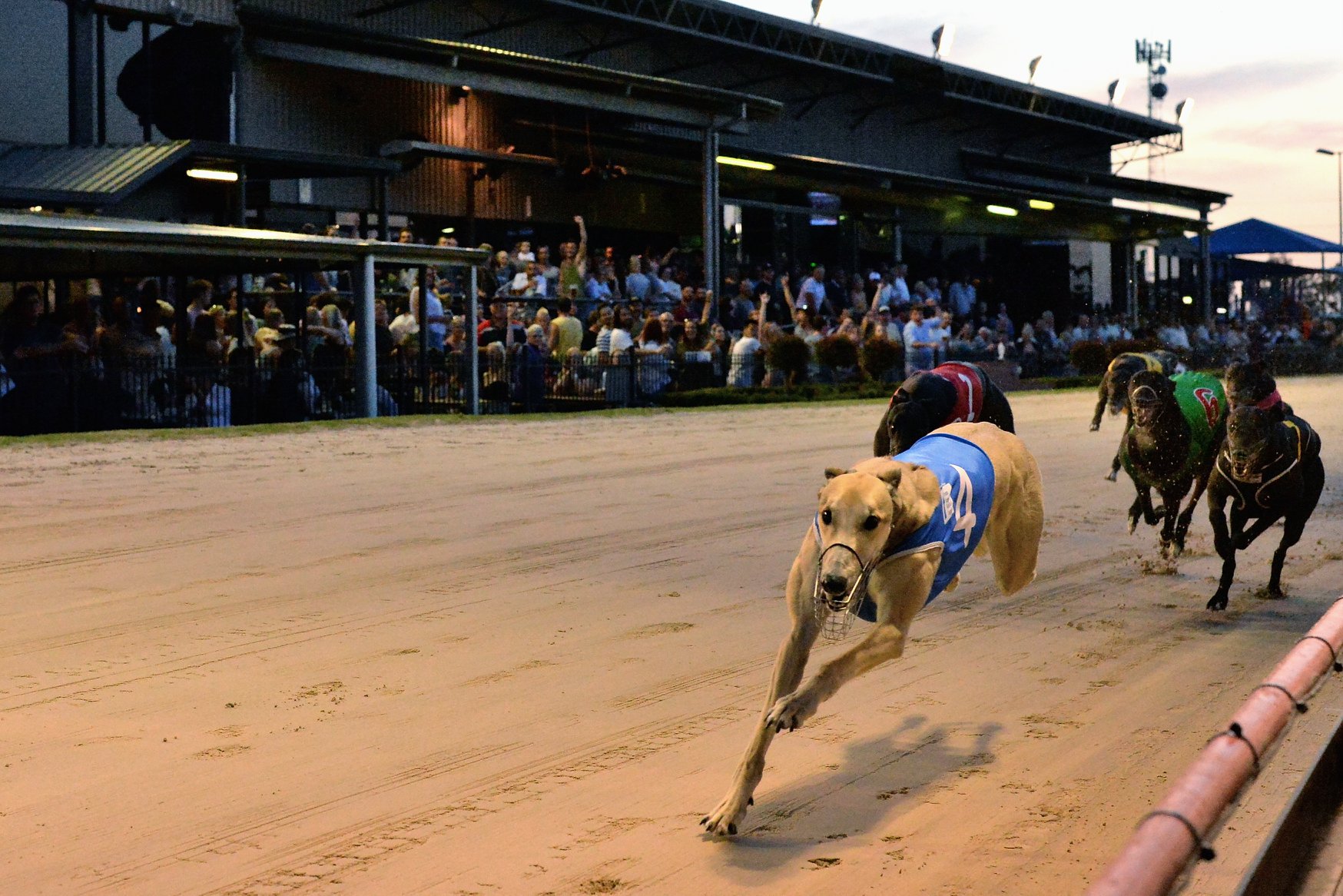 David Braithwaite
HEADLINING a big weekend of greyhound racing at Sale, the 2020-21 Gippsland Festival of Racing begins on Sunday with the heats of the group one Sale Cup.
The final will be held on Boxing Day night, next Saturday.
The first of the four heats, race five at 7.09pm, features Playlist, who won the group one Vic Peters in Sydney for Briagolong trainer Matt Clark.

Boisdale trainer Dawn Johnston has She Wiggles in the second heat (race six, 7.24pm).
Financial Tarra, trained by Lindsay Fulford at Maffra, will race in the third heat (race seven, 7.44pm).
The first of 12 races on Sunday is scheduled for 5.52pm.
A 12-race program will also be held on Friday night at Sale, beginning at 6.53pm, featuring heats of the Summer Cup and Christmas Gift, with the finals to also be held on Boxing Day.
In Friday night's GRV Vic Bred 440m mixed grade six and seven final (race five, 8.16pm), Masked Avenger is likely to go in as favourite, having won all three of his races, and was the fastest heat winner last Sunday.
CATCH The Thief defeated Junk Food Junkie in a Ballarat Cup night match race on Saturday.
Trained by Matt Clark, Catch The Thief claimed victory in the 450 metre match race, and the $10,000 winner's cheque.
Junk Food Junkie led by at least two lengths at one point, but Catch The Thief was too good at the end, winning by two lengths.
Sovereign Wind, trained by Des Douch at Maffra, won a 600m grade five at The Meadows on Saturday night. In third place entering the home straight, Sovereign Wind found an opening along the rail to win by a head.
Blue Tiger won a 525m grade five for Gavin Burke at Alberton West. Douch's Ha Ha MacGyver finished third.
AT The Meadows on Wednesday, Clark's Showtime Boomer won a 525m, pipping favourite Carl Veloso at the post.
Kuro Kismet won a 515m mixed grade four and five, following a win, second and third in his previous three runs.
That night at Cranbourne, Destini Trucker won a 311m grade five for Ronald Winter at Denison following back-to-back second placings.
Miss Somerton, trained at Cobains by Michael Delaney, won a heat of the 311m maiden series.
LINDSAY Fulford had two winners during the meeting at Warragul Thursday last week.

Diamond Cartel won a 460m grade five by half a length, passing Baggy's Gold with a big finish in the home straight, while Pilot Pete won a 400m grade five.
Gerry's Lara, trained by Dawn Johnston at Boisdale, led all the way to win a 400m grade seven, claiming a second win from 13 starts.
During the Sandown Park metro meeting that night, Darriman trainer Bill McMahon had two second placings in 515m grade five races.
Sweet Demi made a late lunge, but finished short of Aussie Secret, while Dr Madison was runner-up in another 515m grade five. McMahon's Berdeen came third in a 515m mixed grade six and seven.
AT Warragul the following night, Throw Caution, trained by Lyn Smith at Nambrok, was an impressive winner of a 400m grade five.
Following a win at Healesville 10 days earlier, Throw Caution finished six lengths clear of Captain Cruiser, trained at Woodside by Margaret Read.
Inuka, trained by Bill McMahon at Darriman, won a 400m mixed grade four and five.
Kobe, trained by Jenny Gill at Darriman, won a 400m mixed grade six and seven, ahead of Fargo, trained by Emily McMahon at Darriman, and Gill's Bernice.
Jet Lee Rose, trained by Jeff Chignell at Rosedale, won a 400m grade five, off the back of a win at Warragul a week earlier.
Earlier at Healesville, Tiny Shiny, trained by Donald Rhodes at Heyfield, won a 350m grade five.

THE good form of Midnight Monarch, trained by Chris Tilley at Sale, continued on Sunday, winning the Christmas Cup at Healesville. The dog has won his past four races, all at Healesville.
Prime Time, trained by Corey Fulford at Maffra, won a hotly-contested 460m grade six at Warragul on Monday.
At Warragul on Tuesday night, Shot Gun Pistol won a 400m grade five by a nose for Lyn Smith. Portelli Punk, trained by Ray Floyd at Cobains, finished third.
Earlier at Healesville, Knight Zipper won a 300m mixed grade six and seven for Tyllah Cornell at Giffard West.