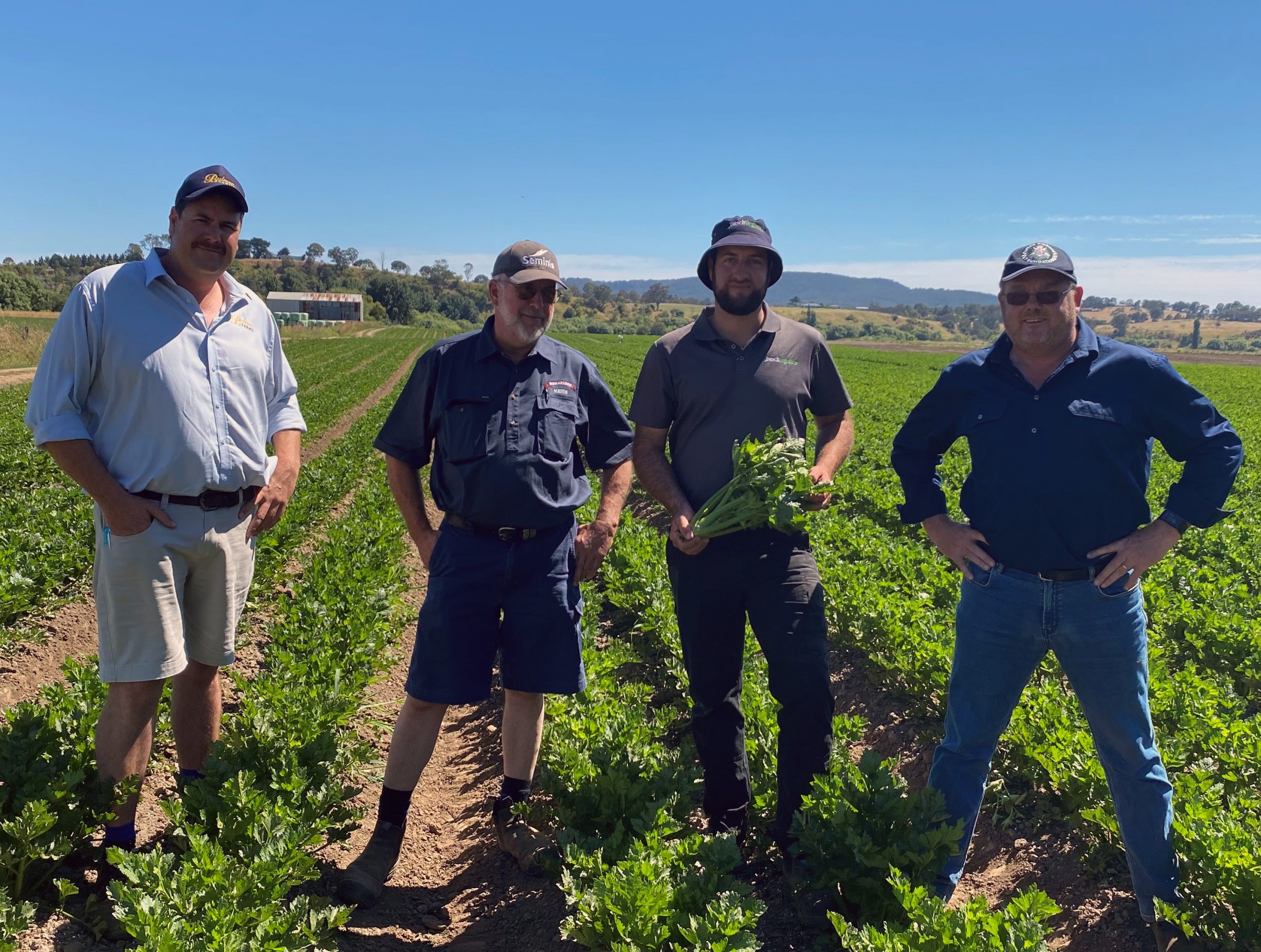 SEVERAL Lindenow farmers have said they will be forced to plough in this season's crops, if the current quarantine arrangements for seasonal workers remain in place.
The Lindenow Valley's $150 million horticulture industry is reeling from a shortage of seasonal workers ahead of the peak harvest period, meaning some crops may not be picked at all.
In addition to employing hundreds of local workers, the growers are reliant on sourcing additional seasonal labour through the federal government's Pacific Labour Scheme.
Under the scheme, workers from Fiji, Kiribati, Nauru, Papua New Guinea, Samoa, Solomon Islands, Timor-Leste, Tonga, Tuvalu and Vanuatu can stay in rural and regional Australia for up to three years (with a minimum of 12 months).
However, travel bans because of COVID-19 have meant workers are unable to get into Victoria.
Local organic farmer Kane Busch says the Pacific Labour Scheme has operated successfully for several years and become an integral part of workforce planning.
"Our industry is at a critical point at the start of the harvest season and if the quarantine problem isn't solved quickly, it will be a crippling blow," said Mr Busch.
Bonaccord's Keith Ingram has a bumper crop of sweet corn that is threatened.
"That crop is worth $10 million, but if we can't get the workers here in time, we will lose a lot of it," he said.
Andrew Bulmer, who also farms at Lindenow, wants the government to meet with growers to discuss quarantining seasonal workers in regional areas, as is already being done in other states.

"We know that horticulture areas in other states have worked collaboratively with their state governments to find workable on farm quarantine solutions and we are ready to do the same," he said.
In parliament last week, Gippsland East MLA Tim Bull spoke about the plight of growers in the Lindenow Valley.
"The charter flights to bring workers to Victoria from Vanuatu under this scheme are on hold because the government has failed to put quarantine arrangements in place," said Mr Bull.
"We have cases where farmers are happy to pay for the flights, but there is no system in place."
"This is now predicted to drive up the cost of fruit and vegetables by up to 25 per cent, making fresh produce unaffordable for many households."
Mr Bull cited Tasmania as an example where the government was working with growers and paying the quarantine bill, and asked Agriculture Minister Jaclyn Symes to tell growers what the government is doing to get seasonal workers to the Lindenow Valley this harvest season.
"I have also asked the minister if she will match Tasmania's initiative to fully subsidise the cost of quarantining its seasonal workers," he said.