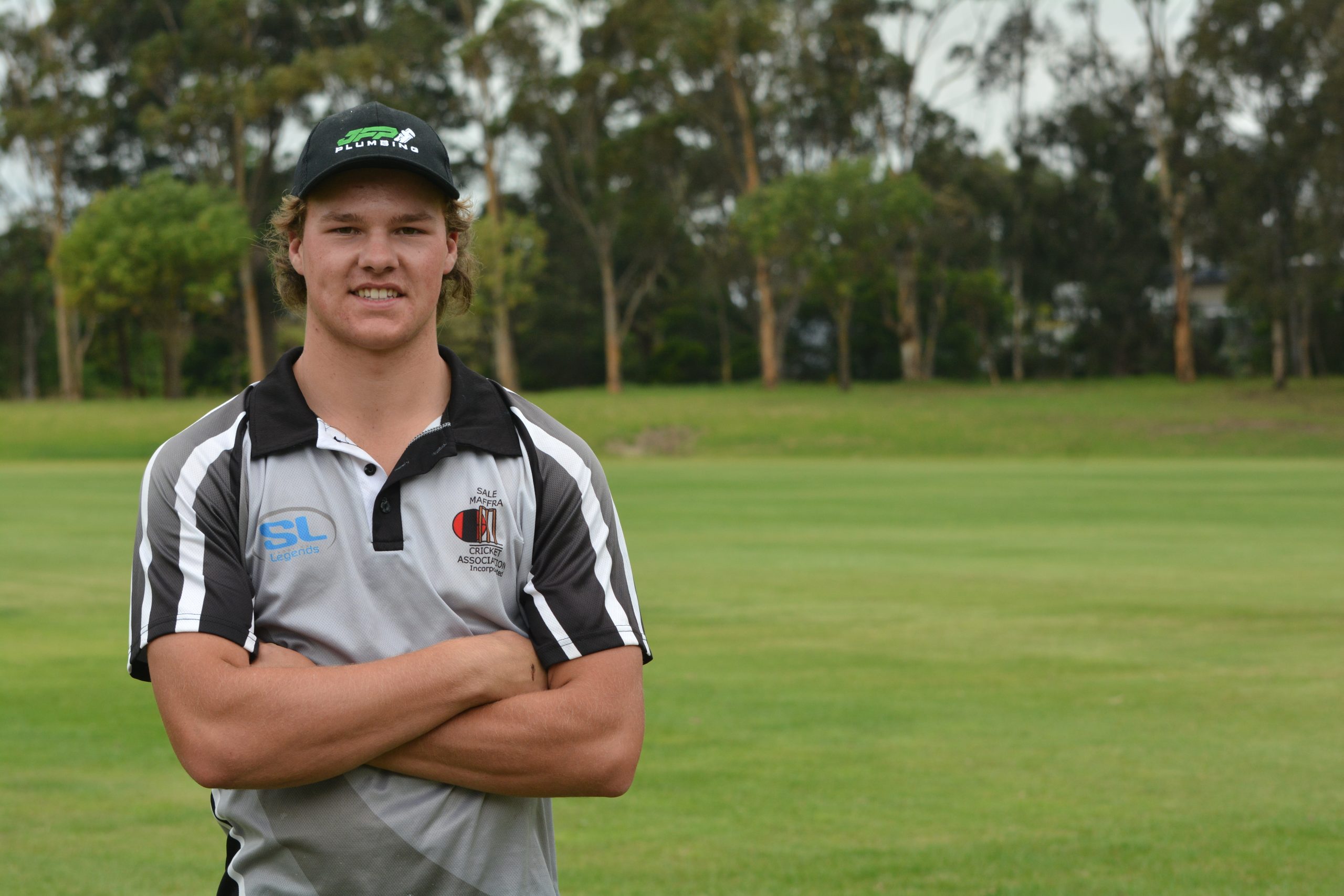 Liam Durkin
SALE-MAFFRA under 18s will be out to make it back-to-back premierships in the Gippsland Cricket League this Sunday.
The Sharks will travel to Wy Yung to take on Bairnsdale in a repeat of last season's decider.
Sharks captain Noah Hurley said the team had reason to believe.
"We beat them in the twenty20 which gives us a good chance going into the game pretty confident," he said.
For an underage team, Sale-Maffra has some serious firepower in the form of opening bowler Tom Morrison and Hurley himself – who has been clocked just shy of 130 kilometres an hour.
With the bat, the Sharks have been led by Ethan Albrecht, who has returned scores of 43, 37 and 55 in three of his last four hits.
"Tom will bowl his 10 overs which is always good to have someone like him in the team," Hurley said.
"Ethan has had a very good season. He just seems to take a bit more time than every one and get himself in. If he bats well it will go a long way to us winning the game.
"Archer McGuiness is also a very good leg spinner, he could really make a difference.
"We've got plenty of boys who can chip in and they always do."
From the Bairnsdale camp, Hurley identified two men named Max as players they will have to work hard to curtail.
"Max Welsh who is a very handy player who likes to go after it and Max Keddie their captain bowls a few good offies," he said.
"They've got a lot of good players who all do their bit."
Sale-Maffra has form on its side and will take a three game winning streak from the one day and twenty20 format into the match.
Having finished the regular season in third position, those close to the action will be hoping it is a case of peaking at the right time.
Hurley, Morrison, Albrecht, McGuiness and Seb Pendergast won as bottom-ages last year, and their experience in big games could prove vital.
The Sale-Maffra under 18s won both their pool games in the GCL twenty20 Cameron White Cup competition last Sunday.
The Sharks began the tournament with a four-wicket win against Traralgon. Tyson Birss (2-4) and Austin Anlezark (2-12) led the way with the ball, before Miller Eastham (29) and Austin Bauer (25 not out) got the job done with the bat.
In the following game against Bairnsdale, Ethan Albrecht compiled a half-century to help the Sharks compile 5-137. Birss was again in the wickets with 2-4, while Noah Hurley grabbed 2-5.
Sale-Maffra will play Warragul District in the final at a date to be announced.
The competition is named after the former Australian cricketer and Bairnsdale export.
SALE-MAFFRA will take on Bairnsdale RSL in the women's final at Nambrok.
The match presents an opportunity for the Sharks to go one better than last season and make it three premierships in the past four years.
Sale-Maffra completed a dominate home and away season, finishing undefeated and two games clear on top, but will be cautiously optimistic as a result, knowing it will count for little if they do not return from Nambrok with the winners trophy on Sunday.
The Wrigglesworth cousins Megen and Abby have had prolific seasons with the bat, making 146 and 113 runs so far, and will want to add to that total.
Chloe Lenehan has taken multiple three wicket hauls this season and could prove the difference, while Tilly Pendergast has been a reliable operator and will want to finish the season on a high.
THE senior men's final will be played between Warragul and Traralgon at Western Park, Warragul.