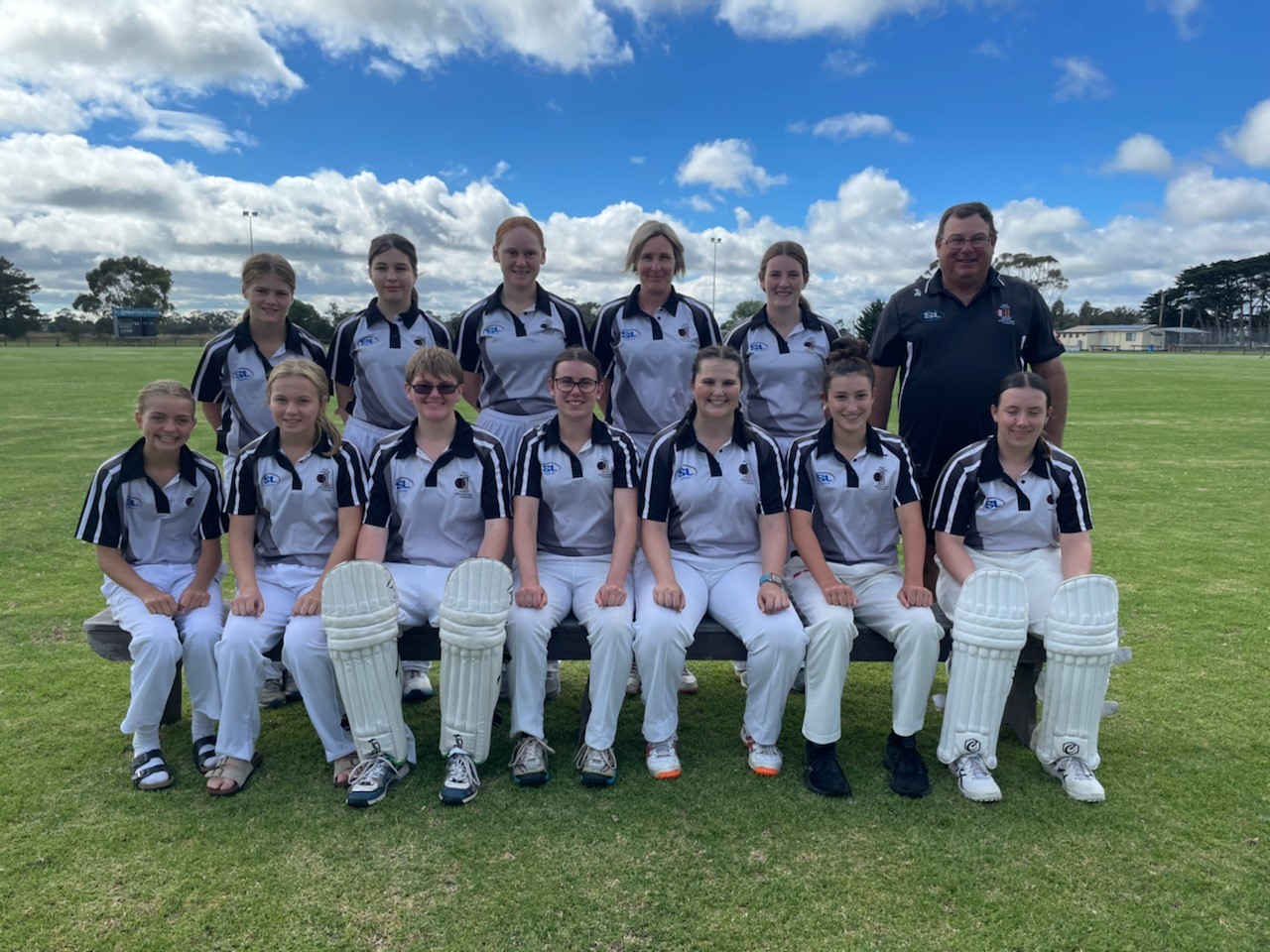 David Braithwaite
SALE-Maffra claimed a third Gippsland Cricket League women's premierships in four years on Sunday, defeating Bairnsdale in the 2020-21 grand final at Nambrok.
The Sharks scored 7-110 from their 40 overs, a total which proved too great a challenge for the visitors, who were bowled out for 79.
Sale-Maffra captain Megen Wrigglesworth and cousin Abby both scored 26, while Matilda Pendergast scored 20. Beckie Stevens took 3-8 for Bairnsdale.
Megen Wrigglesworth backed up her efforts with the bat by taking 5-15 to claim player of the match honours. She was also named player of the season. Pendergast and Chloe Lenehan both claimed two wickets each.
Lily Bastian top-scored during Bairnsdale's innings with 30, with Stevens making 19.

The victory secured the Sharks an undefeated season.
SUNDAY was a good day for Sale-Maffra, which won three of the four GCL grand finals.
Sale-Maffra defeated Bairnsdale at Wy Yung to claim the back-to-back under 18s titles.
The Sharks were bowled out for 152, with Tom Morrison top-scoring on 45. Ethan Albrecht contributed 21 and Mitch Annear 20.
In reply, Bairnsdale was 3-9, but a middle order recovery – with Stevie Bertino scoring 33, Max Welsh 28 and Thomas Hudson 24 – put it back in the running. However, after Bertino was run-out, the Sharks took care of the Bairnsdale tail, claiming the final five wickets for 10 runs to win by 33.
Noah Hurley claimed two of the first three wickets on his way to figures of 3-8 from 8.2 overs, while Thomas Wrigglesworth took 3-25 and Archer McGuiness 2-23.
SALE-Maffra defeated Bairnsdale in a thrilling under 15s grand final at Bundalaguah.
The Sharks were bowled out for 116 in the 30th over, with Zane Waixel scoring 33 and Jos Dimarco 18. Logan Dunkley put Bairnsdale in good position, taking 4-5.
However, Sale-Maffra claimed victory by six runs, bowling Bairnsdale out for 110 in the 46th over.
Liam Knight finished with the best figures for the Sharks, 4-19, while Madix Grattan and Maddix Malone each claimed two wickets. Nathan Giove scored 20 for Bairnsdale, and Harper Lamperd and Tye Ashton 14 each.
TRARALGON and District won the senior grand final, defeating Warragul and District at Western Park.
James Pryde took 6-14 as Traralgon bowled Warragul out for 74, a total the Tornadoes passed with seven wickets in hand.