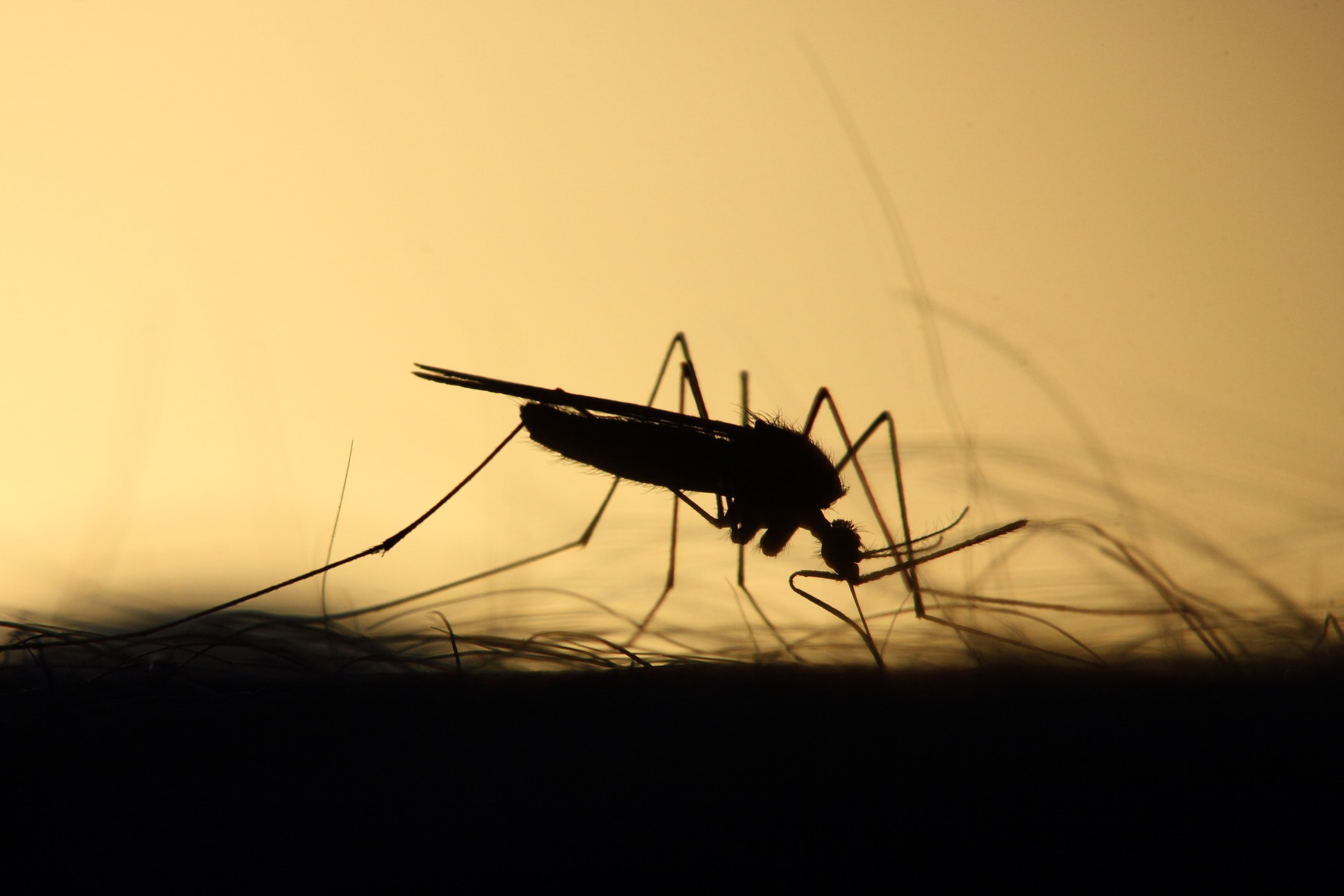 Liz Bell and Julianne Langshaw
HEALTH authorities are warning Gippsland residents to protect themselves against mosquitoes, following the detection of Ross River Virus in 10 people in Wellington Shire so far this year.
While the latest warning from the Victorian Health Department is for people travelling to the Bellarine Peninsula and surf coast regions, where there has been a big jump in cases in recent months, local infections show the virus is still present in mosquitoes in Gippsland.
Well known Sale woman Michelle Ross, coproprietor of Redd Catt in Sale, was diagnosed with the virus in December, and believes she contracted it after being stung by mosquitoes while exercising near Lake Guthridge.
Her symptoms have included debilitating pain – particularly in her feet, ankles and knees – and fatigue, which followed a rash early on.
While she is slowly recovering now, during the worst of the illness she found it a struggle to just get out of bed and dress.
"I was going to work, but could only work a few hours before going home to sleep," she said.
"The pain was just excruciating – it was painful just to turn over in bed."
She now has numbness in two fingers on her right hand, as well as suffering continuing, although diminished, pain.
Ms Ross was fit, healthy and active, busy in her restaurant and outside of work.
Now she has to take things easy during recovery and has done little other than work and sleep.
"I would normally take my dog for a walk for several kilometres a week.
"I haven't been able to take her since the end of November," she said.
She said she also knew of three other people currently suffering from the virus.
Yet despite it being a notifiable disease, Ms Ross said she had not been contacted by anyone, and believes health authorities need to do more to try to get messages out to the community.
"I wouldn't wish this on anyone," she said.
"People need to know about this disease."
Another woman who was recently diagnosed with Ross River Virus told the Gippsland Times she
had not travelled out of Sale this year, and must have caught it locally, she believes while gardening.

She said the virus had caused her to experience debilitating flu-like symptoms, as well as painful and swollen joints.
Ross River Virus is a mosquito-borne viral infection found in many regions across Australia, as well as several South Pacific Islands. In Australia, most cases occur between February and May when weather conditions are favourable to mosquitoes.
arm daytime temperatures may have caused an increase in mosquitoes carrying the virus.
The disease can cause joint inflammation and pain, fatigue and muscle aches. Many infected people also develop a rash.
While most people recover completely within three to six months, some people report symptoms for years, and many people need to take weeks off work to recover.
Although the detected cases are down from last year, local doctors have warned that the risk of contracting the virus is not over.
Gippsland doctor and president of the Rural Doctors Association of Victoria, Rob Phair, said it was important to be aware of the risks and take precautions when outside to avoid being stung.
"There are simple steps everyone can take to protect against mosquito-borne diseases, such as wearing long, loose fitting clothes, using repellents containing picaridin or DEET on exposed skin, and trying to limit outdoor activities if lots of mosquitoes are around," he said.
"Sunrise and sunset tend to be the worst times.
"Ross River virus occurs across most parts of Australia and Victoria, so people should always take precautions to avoid mosquito bites, particularly in coastal regions which are conducive to the breeding of mosquitoes."
According to Australian Health Department figures, more than 43,000 people contracted Ross River Virus across the nation between 1992 and 2000. Last year there were 18 cases detected in East Gippsland, and 14 detected in the Wellington Shire, prompting the Department of Health and Human Services in Victoria to issue a warning in November that the virus had been detected in mosquitoes in the Gippsland Lakes area around the 90 Mile Beach.
A department spokesman said numbers of mosquitoes naturally fluctuated based on the local environment.
"Residents and visitors in all areas of the state should be aware of the potential of mosquito-borne illness and the need to avoid being bitten," he said.
The spokesman said mosquitoes could become infected with Ross River Virus by stinging certain animals which could carry the infection.
People who are stung by infected mosquitoes can then become sick, but do not pass it on to others.
A range of information relating to protecting against mosquito bites is available on the Beat the Bite campaign page on the Better Health Channel.
A well-tolerated and effective vaccine for Ross River virus was developed about 10 years ago, but it was not considered financially viable to manufacture.
For more information about Ross River Virus, visit www2.health.vic.gov.au/about/news-and-events/healthalerts/warning-mosquitoes-ross-river-virus-2020.