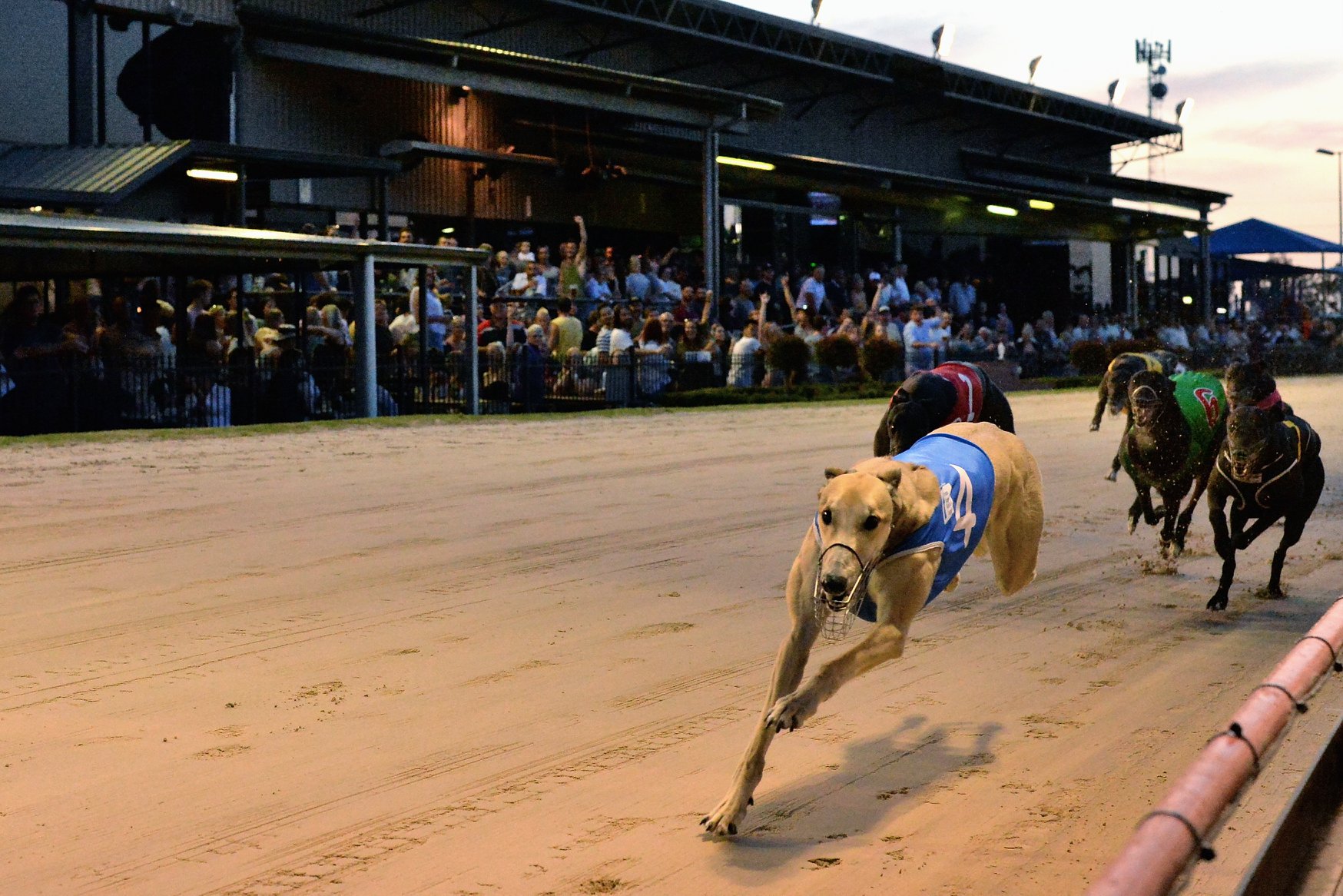 David Braithwaite
KILMANY trainer Steve Spoljaric left Wednesday night's Sale greyhound meeting with two winners.
Following two top three finishes at Healesville in the past week, Spolly Bear won race four, a 440 metre grade five, a length ahead of Whodat Dare, trained by Davide Fasoli at Heyfield.
Finlaystone finished third for Gary McMillan at Nambrok.
Spoljaric's second win came in race nine, restricted to dogs with one to three wins over 440m. Backing up a victory at Healesville on Sunday, Betty Spolly went to the lead early before holding off Prize Diamond, trained by Susan Northway at Heyfield, to win by half a length.

Barwidgi, trained by Jenny Gill at Darriman, won race two, the 440m mixed grade six and seven, two lengths ahead of All Ford, trained at Brian Alford at Yarram. It was a case of the tables turning, with All Ford beating Barwidgi at Sale on Sunday.
In third place was Bomber's Queen, trained at Woodside by Geoff Green.

Let Out, trained by Yvonne Andrews at Kilmany, made the most of drawing box one for the opening 440m maiden, leading throughout to win by four lengths from Stockbroker, trained by Matt Clark at Briagolong. Dr Grady finished third for Marcus McMahon at Darriman.
Race three, a 440m event restricted to dogs two or three wins, was won by Fargo, trained by Emily McMahon at Darriman.
Rocks Got Talent claimed a third win from nine starts for Robert Whitford at Yarram, taking out race five, another 440m restricted event, with Airly Liberty, trained by Lesley Russell at Sale, second.
In the race seven 440m grade five, Clark's Alarm Response opened up a big lead on the bend on his way to winning by six lengths from Stormcast, trained by Wendy Fasoli at Heyfield. Another Clark dog, Superstitious, finished third.
Following a win at Sale last Friday night, Eilish, trained by Des Douch at Maffra, won race eight, a 520m grade five. Finishing three lengths behind was Dr Xander, trained by Kim McMahon at Darriman, with Jenny Kay Rose, trained at Rosedale by Jeff Chignell, placing third.
Wee Gem, trained by Bruce Russell at Sale, won the race 10 440m grade five, ahead of Clan McMillan, trained by McMillan, and Northway's California Blond.
Persian Goddess, trained by Ben Joske at Yinnar South, backed up her win at Healesville on Sunday by taking out race six, a 440m mixed grade four and five. Last start Sale winner Zachary finished second for Bill McMahon at Darriman, while Shantelle Rose, trained by Sharon-Lee Chignell at Rosedale, came third.
ON Tuesday night at Warragul, Curnow Keats won a 400m grade five for John Boreland at Giffard West.
Following back-to-back victories then a hat-trick of third placings at Warragul, Curnow Keats got away from the field on the bend and was never headed, winning by three lengths.
Colonel Diesel, trained by Douch, won a heat of the 400m maiden series on debut, and will contest the final next Tuesday.
Nera Enough, trained at Alberton West by Gavin Burke, finished third in the 400m grade five final. Nera Enough was in contention in the home straight, but fell behind winner Glamorous Lass and runner-up Perfect Colour.
GREYHOUND racing will continue at Sale on Sunday night, with the first of 12 races at 5.44pm.