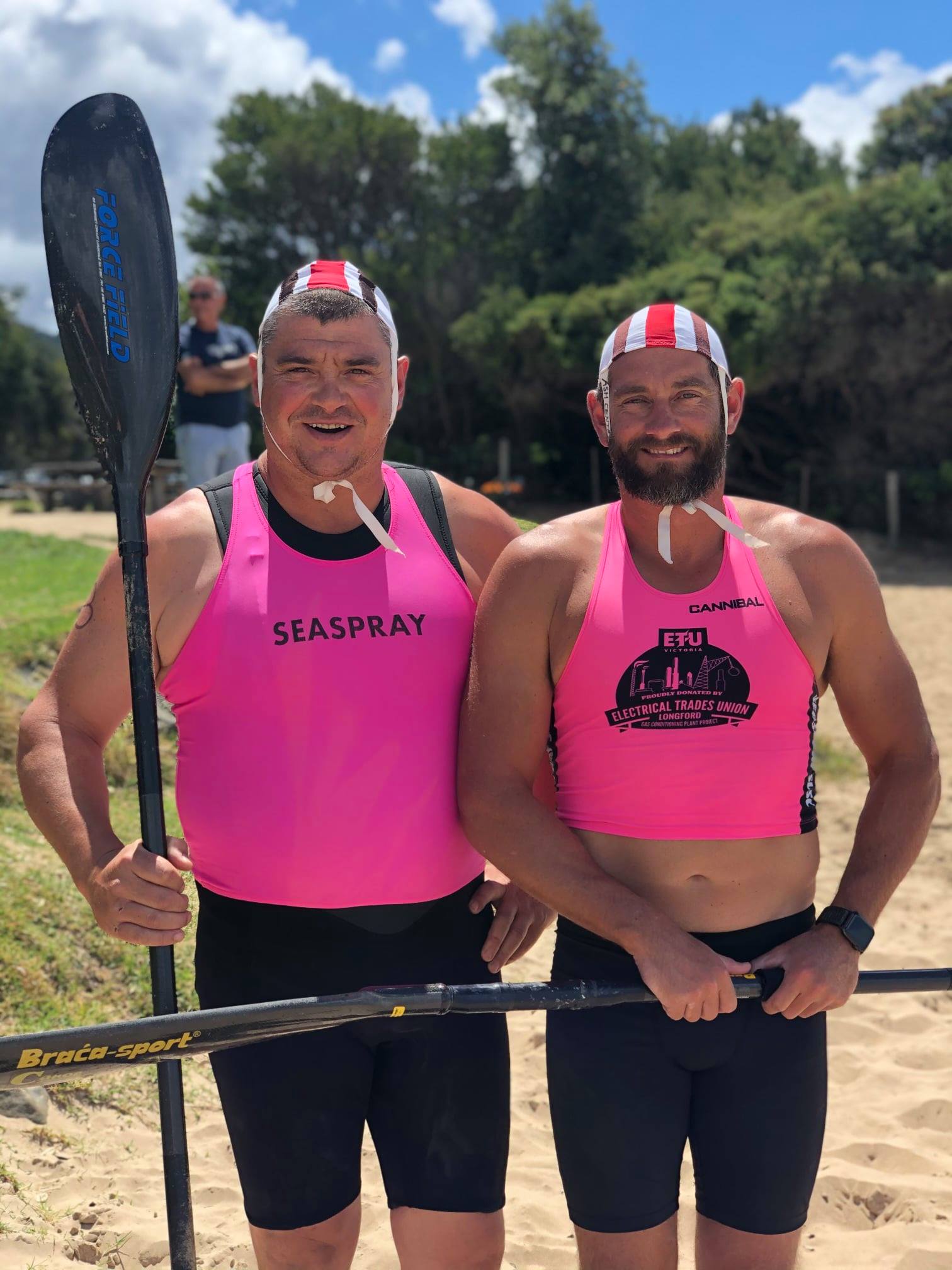 A STRONG contingent of athletes from Seaspray Surf Club returned home from two days of competition at Lorne with an impressive medal haul.
Neil Lazzaro, Rod Centra, Ben Greenwood and club president Chris Fleming were among 300 of Victoria's most experienced athletes to compete the 2020-21 Victorian Masters Championships.
In his 35 to 39 age group, Lazzaro came home with five medals, including two individual medals: gold in the board race and bronze in the ironman.
Lazzaro teamed up with Greenwood to win gold in the double ski, and won silver in the board rescue together with Centra.
Lazzaro, Greenwood and Centra then competed as a team in the ski relay, winning silver in the 35 to 39 men's event.
Greenwood added to Seaspray's medal tally with his gold in the 40 to 44 men's single ski, as did Centra, who came in third in the same event to get the bronze.
Seaspray's success continued the next day at the Lorne Surf Carnival.
Jessica Jackson and Bridget Brown again performed strongly on the sand following on from their success at Mordialloc the previous weekend.
Jackson and Brown placed first and second in the open women flags, and second and fifth in the under 19 women. Brown came fourth in the under 19 beach sprint.
Courtney McDonough placed second in the under 17 women's beach flags and beach sprint, while Zali Gallagher also came second in the same two events in the under 15s.
Tom Fleming and James Robbins teamed up and took second place in the under 19 men's double ski, while Angus Hug took fourth place in the under 19 men's beach sprint.
Competing in her first senior carnival, Lola Wilson lined up alongside Emma Feltis in the under 15 women's water events. The pair were among other local athletes representing Seaspray who performed strongly in tough surf conditions.