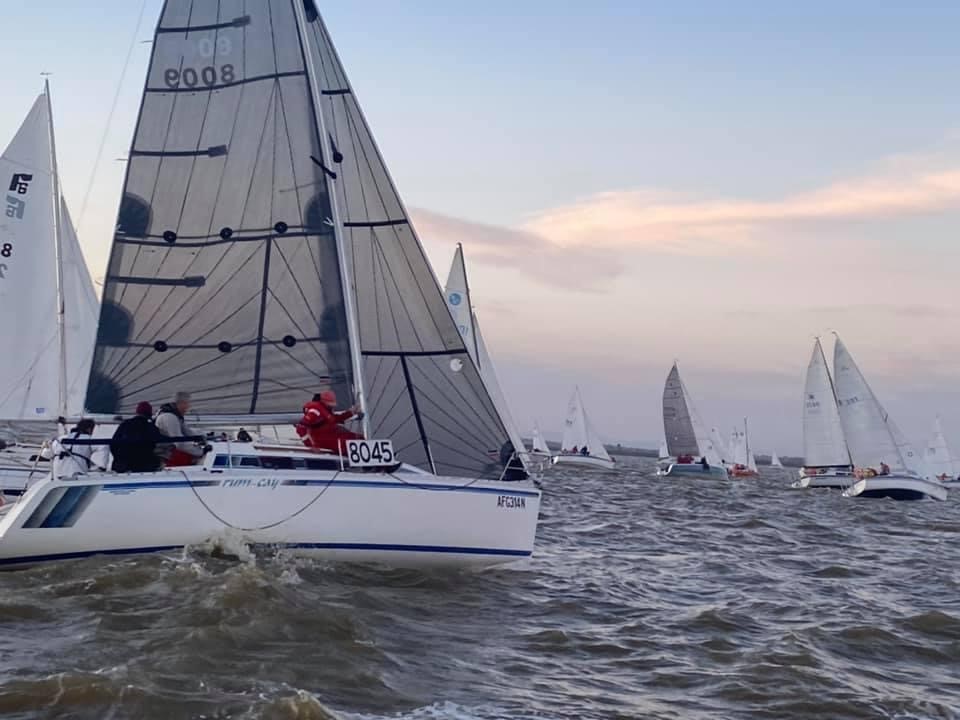 EIGHTY-ONE yachts set sail for Paynesville on Saturday night for the 53rd annual Marlay Point Overnight Race.
A family fair was held at the Lakes Wellington Yacht Club before Australia's only overnight race for trailer sailers began at 7.45pm.
Seventy-two yachts finished the race.
Crews sailed overnight across Lake Wellington through McLennan Straits into Lake Victoria to Paynesville, with yachts in three of the five divisions needing to going around Raymond Island before finishing at the Gippsland Lakes Yacht Club.
First to finish at 3.45am was Seventeen, skippered by Grant Seamer, to win division B line honours. Handicap honours in the division went to the only other boat in the category to finish, Silver Cloud, skippered by Mark Holter.
The first of the boats which had to go around Raymond Island was Zippier, skippered by Alister Sandell. Arriving at 4.03am, Zippier won both division D line and handicap honours ahead of Graeme Alexander's Fake News.
Finishing not far behind Zippier was the only division M craft in the race, Triple Expresso, skippered by Andrew McColl, who arrived at Paynesville at 4.25am.
Line and handicap honours in division A, the other section which didn't require boats to sail around Raymond Island, were taken out by Roobarb for Kim Russell, which finished at 6.10am. Finishing seven minutes behind was Pathfinder, skippered by Peter Taylor.
Division C had the most starters, 39, with Fat Bottom Girl, skippered by Brian Murphy, the first to finish at 7.34am. Handicap was won by Pipalini for Mitch Bayliss.
The Wellington team of Orca (skippered by Peter Lawrence), Love Life (Allan Pattison) and One Summer (Allan Hill) won the Ray Cole Division Trophy.
The Short Handed Trophy went to Endless Advice, sailed by Rob Harrison and Ray Eckermann.
The Adam Brinton Club Trophy was won by the Geelong Trailable Yacht Club, while the Castle 650 team won the Lindsay Dack Class Trophy.