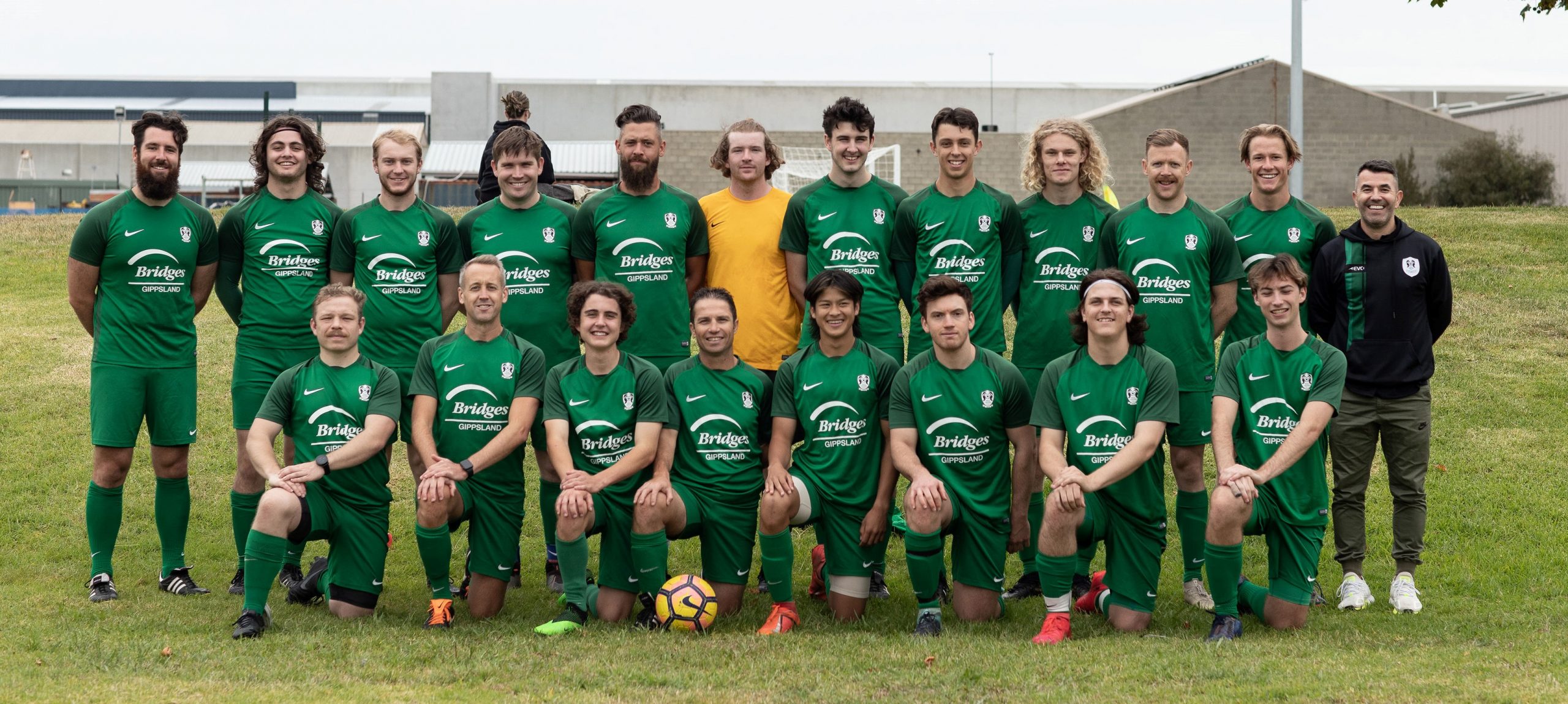 Laurie Williams
IT was almost to the day the Latrobe Valley Soccer League played its first and only match for the 2020 season, and after 364 days the LVSL will kick off 2021 with three matches on Saturday night.
The new look draw features Saturday and Sunday matches throughout the season with most Saturday games kicking off at 7pm, while the Sunday games will have the usual 3pm start.
Falcons will play all home matches on Saturday nights.
The only full round of matches to be played on a Sunday will be rounds eight (May 9), 16 (July 11) and 22 (August 22).
All clubs will be fielding seniors and reserves except Tyers, which comes into second division, with East Gippsland United and Pegasus not having second division teams.
The women's competition has yet to be finalised.

SALE United will host Falcons on Saturday night.

The Swans have gone through an exhaustive pre-season under coach Marc Bain, who has his team working hard.
Recent practice matches included the Kendall Cup a fortnight ago.
Sale needs to forget its only match last season, which it lost to Olympians 5-2.
If keenness is anything to go by, Sale will be up there with the best.
Falcons has been ticking on quietly under new coach Mark Cassar, and is expected to be among the high achievers this season, all going well.
The Morwell-based club began its preseason with a win in the FFA Cup qualifiers but pulled out of the second round against Geelong-based Bell Park, instead going to Phillip Island for a practice session.

In 38 matches played between the clubs, Falcons has won 25 and Sale seven.
TH E 2019 premier Traralgon Olympians will head off to Newborough to play Monash in another Saturday night match.
Monash has been busy off season under new coach Craig Marks, with a series of practice matches and cup competitions.
Olympians, which won the 2019 grand final under George Fkarias, looks set to be a force again. A couple of new faces are expected to line-up on Saturday night.
IN the third match on Saturday night, Moe United will have the chance to try out its new lights when it hosts Traralgon City.
The Red Devils will also unveil their new red and white strip.
Lee Dastey will coach the Red Devils and Rob Brazzese the Roosters, with both teams expected to have new faces in their line-ups.
ON Sunday, Newborough-Yallourn United will host Pegasus.
Reigning champion NY U has unfinished business, this year aiming for the triple crown of league championship, premiership and Battle of Britain Cup; it is not beyond possibility this could be achieved.

Coach Clayton Bell is confident his team is capable of achieving a trio of silverware, but is aware all teams will be a challenge this season.
Pegasus will be fired up for a good season and will field a capable, competitive team, which may take some teams by surprise.
FORTUNA will be home to East Gippsland United. The Eagles have appointed Craig Jenkins as coach and so far he has produced some good results.
The Eagles were runners-up in the Kendall Cup a fortnight ago, down to Bayside 4-0 after conceding four first half goals.
The Eagles have also played against NY U in practice games.
Fortuna, under Jordan Campbell, will be out to impress and it looks like the Lions will have some new players, which will give them more drive.